« Talk About Confirming A Bias! Study Shows Journalists Are Dumb As Rocks
|
Main
|
Gun Thread »
May 21, 2017
Food Thread: (Meat) Balls To The Wall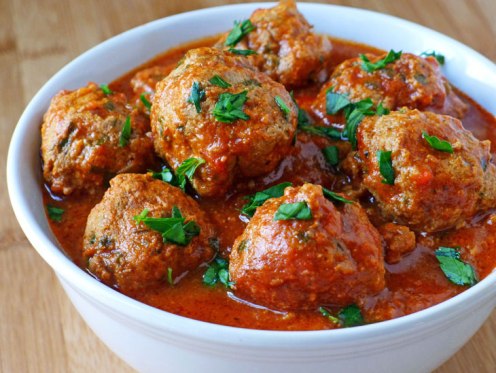 Meatballs are great; even the crappy ones from the supermarket deli are edible. Sometimes I will buy those to slice for meatball pizza when I am too lazy to make my own. But that's a pathetic excuse, because making a good meatball doesn't take that much time. It's pretty easy in fact...
But making a great meatball does take more time. It's not a multi-step, multi-hour process, but it does require some effort. For instance, I usually just dump a few ingredients into a big bowl, mix it quickly, form the meatballs and roast them in the oven for awhile. They turn out nicely and it takes no effort at all. But a better tasting and more time-intensive technique is to coat them in fine breadcrumbs and fry them briefly so they get all delicious and crispy and golden. Then put them in some sauce and finish cooking them. And there are other things that make a difference.
Here is Marcella Hazan's recipe...the one I just used. I didn't cook the bread and milk mixture, I just broke up the bread into tiny little pieces and then whisked it with the milk, or half-and-half in my case.
If you have a little more time it is absolutely worth the trouble.

******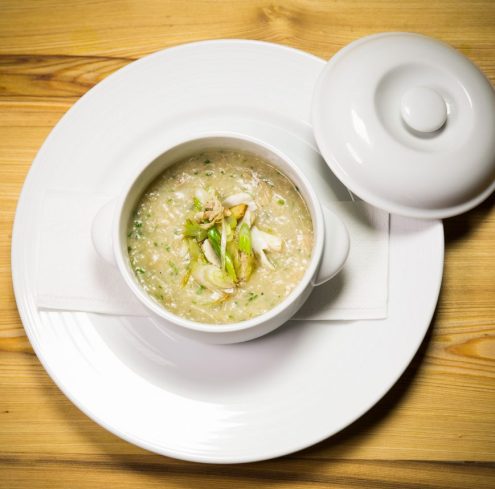 Carolina Chicken and Rice Porridge
looks fantastic! And easy. I love this kind of cooking, probably because I did a lot of it when I was young and poor. Of course the lump crab or shrimp garnish was beyond my means, but the idea is a good one.
What were your go-to dishes when you had to harvest the couch for change before you went to the supermarket?

******
How to Make Perfectly Fried Catfish
As usual it is a simple technique but one that has been carefully constructed. And while I doubt I can get good catfish, I can get flounder, which will work very well with this recipe!
Duane Nutter thinks frying seafood is a skill every Southern cook should master. "They'll let you slide if you can't make a biscuit, but if you mess up the fish, they're like, 'Dude, are you from New York?'"
The measure of a French cook is his omelet and his roast chicken....two deceptively simple dishes. I don't know Southern cooking well enough to claim expertise, but I have had some incredible fried seafood in the South.
******
What's all the fuss about black ice cream?
Huh. I have no idea, because I have never seen it or heard of it. I am, apparently, woefully out of touch with the important trends in food.
It actually makes perfect sense to us, if you think about it in the context of unicorn frappes and rainbow bagels. Last summer, a shop called Morgenstern's in New York City decided to take a universally sunny treat and turn it black. They made it with the ashes of a coconut shell, so while it tastes like coconut ice cream, it looks like the tar used to patch potholes - with sprinkles, if you so choose.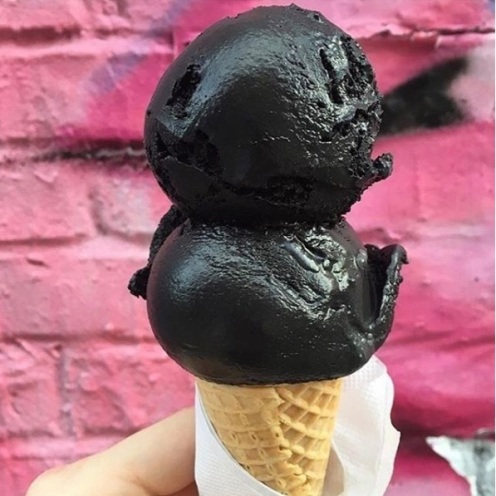 Yeah...it also looks like something else.
******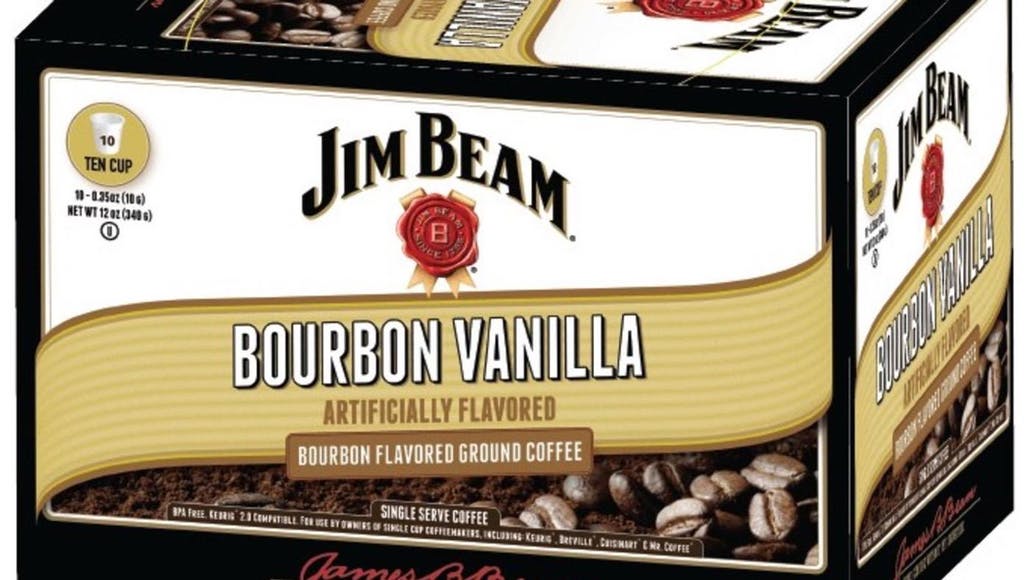 Jim Beam Bourbon-Flavored Coffee Is Here to Liven Up Mornings
Flavoring foods with other foods is pretty much called "cooking." So why not just cut to the chase, do your own cooking and save some money. That bottle of bourbon sitting in your liquor cabinet (send some damned photos!) can be easily re-purposed as a coffee flavoring. Why you have to buy it pre-mixed is beyond me.
Is it the recipe that is difficult? here's an easy one.
Make coffee.
Pour bourbon into coffee.
Drink.
What? Your boss doesn't want you to drink before work?
Okay....buy a bottle of cheap bourbon, pour it into a pot, turn on the heat and boil off the alcohol. Then you will be left with bourbon-flavored water, which you can pour into your coffee, or use in baking.
And before you start yelling at me, I am not talking about the many things that are flavored or aged in bourbon barrels. Like scotch! That's a different beast.

******
From
NDH....
Is it bad that I laughed?

Howdy.

As I dance about my kitchen screaming at the gods about the curse that has been cast down upon me, it's yet another useless can opener I hold in my hand.

WHY THE HELL can't I find a manual can opener that actually works? It doesn't matter whether I spend $2 or $20, at best, they work three or four times then start skipping, leaving me to pry open the can. (I have the scars to prove it.)

I mean, really, it's a rhetorical question. My grandmother probably owned only 3 can openers in her life and they were all probably purchased at Sears. I suppose there isn't a great deal of profit to be derived from a $5 can opener that's replaced only every ten years. STILL...

Are manufacturers catering to our throw-it-away culture or did we devolve into this culture in response to goods that no longer last?

When I purchased my house, It came with a GE washer and dryer. When they finally went, the washer before the dryer, I learned that the washer was more than 30 years old and the dryer was more than 20 years old. The next washer and dryer I purchased, new, lasted only a few years and never really worked well.

Still, washers and dryers are, at least, somewhat complicated these days, what with the electronics and such. But a can opener?!! A freaking can opener?

Am I the only one having this problem?

Have I been using can openers wrong my entire life?

Help me, Dildo San, before I lose my ever-loving mind.

Sincerely,
Pissed and Bleeding in Florida
All I could think of was that she should switch hands...
Anyone out there have a great can opener (No Hope Solo jokes please)?
******
How about some interesting cocktails for a change?
3 Banderas
Ingredients
2 oz Blanco Tequila
1 oz Tempus Fugit Gran Classico Bitter
2 oz Tempus Fugit Alessio Vermouth Bianco
.5 oz Chili Liqueur
Garnish
Orange Peel
Glassware
Coupe
Shake and strain all ingredients, serve in a chilled coupe glass and garnish with an orange peel.
La Louisiane
3/4 oz rye whiskey
3/4 oz sweet vermouth
3/4 oz Benedictine
dash Peychaud's Bitters
dash Absinthe or Herbsainte
garnish: cherry
glass: antique or martini
stir with ice
strain into glass

******
Please send food tips, dry-aged prime beef primals, extra Pappy van Winkle bourbon and other goodies to:
cbd dot aoshq at gmail dot com
&topic=world_news">

posted by CBD at
04:00 PM
|
Access Comments