« Food Thread: (Meat) Balls To The Wall
|
Main
|
National Laughingstock: We'll Report Anonymous Sources Reading a Diary as a Huge Story. NYT: Hold My Beer (MJ) »
May 21, 2017
Gun Thread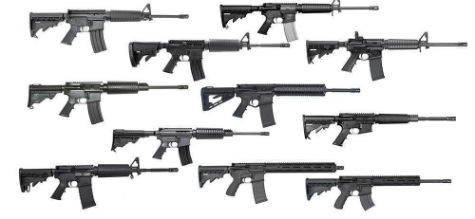 Previously I had taken an ill fated canoe trip on the Mighty Mississippi. My entire collection of bolt actions and lever action rifles, pumps and single shot shotguns and handguns both revolvers and semi-autos were swallowed up. I'm thinking about starting a new collection.
My old collection did not contain a "black scary" rifle. Any suggestions for the first time buyer/owner?
The Ruger AR-556 looks like a nice rifle. So does the Colt AR15A4. Any other suggestions out there? What do you like about your rifle? What don't you like about your rifle?
I notice there are several calibers. Which caliber would you suggest for the first timer? What caliber for target shooting? What caliber for hunting?
Gosh, there are a zillion scopes out there. Do you recommend open sights or a scope?

Hope you Morons can help out us first timers.
Let's be careful out there.

posted by Misanthropic Humanitarian at
06:00 PM
|
Access Comments