« Gun Thread
|
Main
|
Sunday Overnight Open Thread (5/21/17) WTF Edition »
May 21, 2017
National Laughingstock: We'll Report Anonymous Sources Reading a Diary as a Huge Story. NYT: Hold My Beer (MJ)
Why is this suddenly ok? Since when did someone reading from a piece of paper rise to the level of FACT rather than unsubstantiated opinion? I'm guessing it was somewhere between noon and 1pm on January 20th.
No link for the NYT.
WASHINGTON — President Trump told Russian officials in the Oval Office this month that firing the F.B.I. director, James B. Comey, had relieved "great pressure" on him, according to a document summarizing the meeting.

"I just fired the head of the F.B.I. He was crazy, a real nut job," Mr. Trump said, according to the document, which was read to The New York Times by an American official. "I faced great pressure because of Russia. That's taken off."
For all I know this is legit, but it just seems a bit too convenient for me.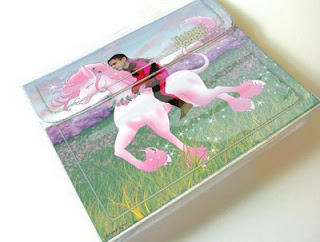 American Official's Super Secret Trapper Keeper

posted by Open Blogger at
09:11 PM
|
Access Comments