« American Exceptionalism Writ Small In Microcosm: Wilburn Ross...RIP
|
Main
|
Saturday Afternoon Chess/Open Thread 05-20-2017 »
May 20, 2017
Ace of Spades Pet Thread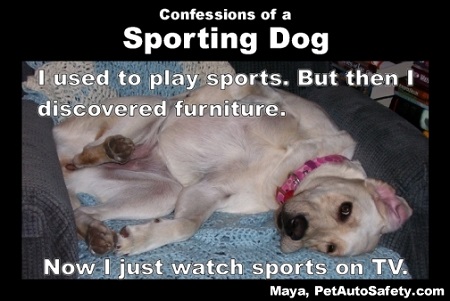 Happy Saturday! Welcome to the almost world famous Ace of Spades Pet Thread. Glad you stopped by today. Sit and stay, awhile. Enjoy the world of animals for a while.
A Little of This. A Little of That

Some dogs are just plain scaredy cats. Is your dog or cat afraid of something that it shouldn't be?

How anyone can do this to an animal is beyond my comprehension. Fortunately there is a happy ending to this cruel story.

An eye for an eye Balls for balls I say is an adequate punishment. Home neutering is not recommended.
Meet The PetMorons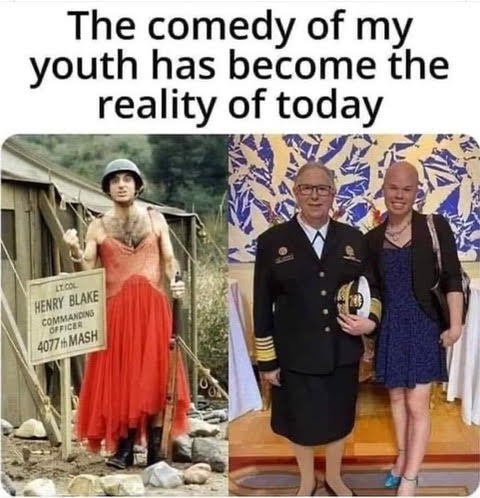 Lurker here. Here are our two Scottie rescues, Angus, sitting up, and Maddie, laying down. We are not sure how old Angus is but guess around 9 or 10. Maddie is a foster failure as she and Angus seemed to really bond immediately, so we kept her. She is 6 years old. Love the site and especially the pet thread. Holly
That is a Happy Ending Story Holly. Thanks for sharing. They look adorable.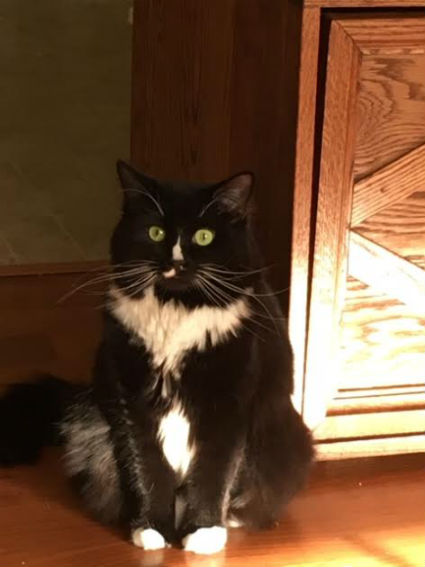 My son named her Jello for her tendency, as a kitten, to tumble off of whatever flat surface she happened to fall asleep on. She is part long-haired tuxedo and part dog. She comes when called, greets us at the door, and plays fetch with my hair ties.

Jello is a very sweet and friendly kitty, very patient with our (handsy) children and other than her penchant for stealing all my hair ties and rubber bands whenever she gets the chance, she is a wonderful pet for our family.

Thank you again for the pet thread.
Long time lurker,
~ Mrs. Reeves
Jello? By chance a Lutheran kitteh?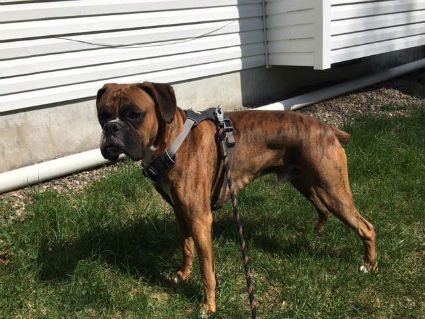 I'm Matt, sent in a puppy photo of Zuke at 6 months when he was approximately 30 lbs.

This is Zuke now 8 months later at 74lbs.

We go for a combinations of bike rides and walks everyday which add up to about 3.6 miles a day. Some how after all this he still finds enough energy to run through the house and yard like the devil is chasing him. He also makes sure he is always vigilant for any of those sneaky leaves that fall to the ground and might be plotting to do harm to his domain.

Besides being a "crazy boxer" he is extremely intelligent, very good with commands and a big mush to anyone who might be fortunate enough to cross his path.
Thanks Matt, Zuke is a fine looking dog.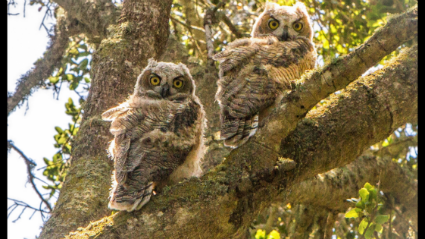 MH,

I forgot I had this pic. These are the owlets that were born near my house. Their names are estrella and suerte.

There are owlets in my trees again this year. They are just branching and I can only find one. Hopefully I'll get some good pics of the new babies.

CaliGirl

Owls? Not necessarily a pet, but they look like Morons don't they? Caligirl quite the animal lover!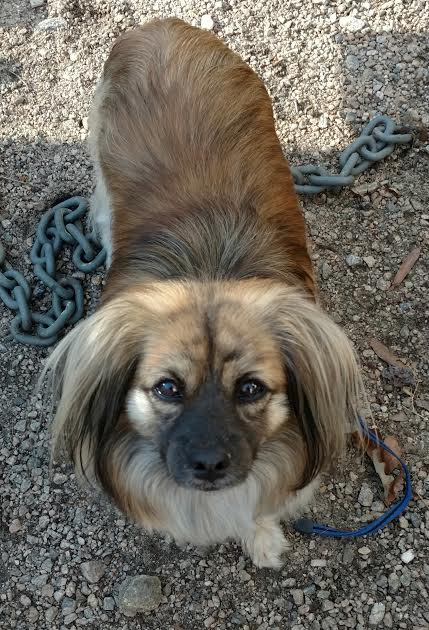 The following comes from antisocialist.

This is my fur-nephew, Gunny. He's part shi tzu (spelling?) and part terrier of some sort. I thought my big Lab was spoiled...Gunny gets grilled chicken for dinner every.single.day. Sister in law says he has a sensitive stomach, but he's her baby so I kinda think she'd give it to him anyway.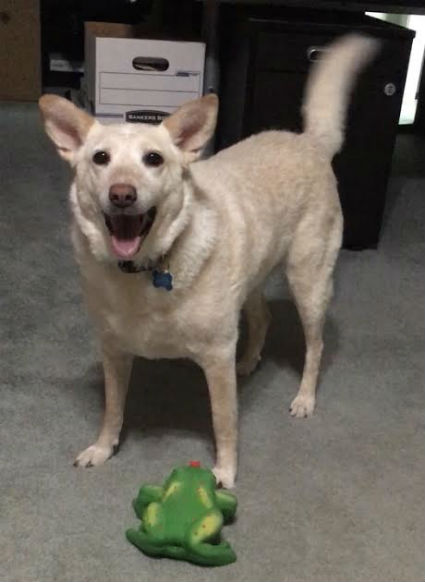 Meet Chloe, our 7yo Red Heeler Mix. She loves to play with her big squeaky frog....she attacks it like it is alive and she is taking care of business. When she is finished she looks back at us like "See what I did...I did that" and is happy as can be. Funny thing is that she is so sweet and wouldn't hurt a fly, which makes us laugh even more. Love this thread and look forward to it every Saturday because I love all the petmorons and their pets..lol. I'll send an update on "Poor Puppy" from a few weeks back...she is doing much better. Keep up the awesome work ya'll, MrsTxEngr.
What a happy go lucky looking doggeh!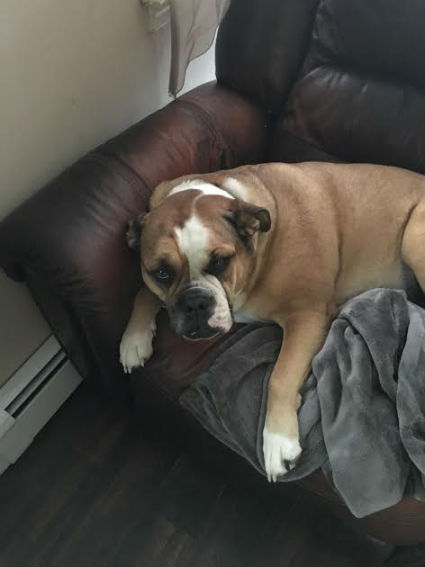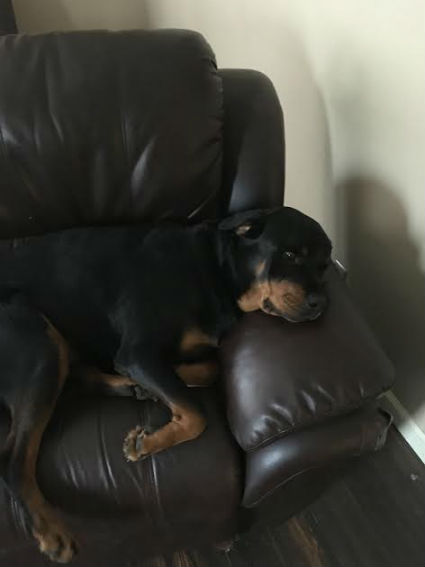 Hi, love the pet thread . Long time lurker here occasionally posting as Chipster . These are two of my dogs.
Jeez Chipster, doggeh furniture? How mistreated. ;)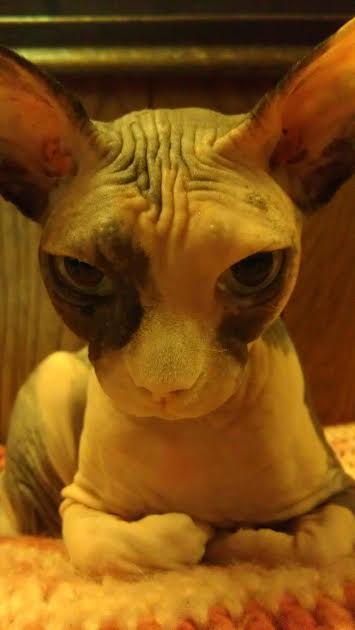 Last but not least this week from Gushka.
This is my hairless cat Teenie Meanie. Best cat in the world. Lymphoma took her too soon, but this little chatterbox was described by my dad as "quite possibly the world's most perfect pet."

Losing her was one of the single worst days of my life, and Even harder on Grimmy than it was on me. She was more like a little alien roomate, who rode on mt shoulder and talked on everyone and snitched constantly, than a cat. The current cats are wonderful kitties, but she is the yardstick by which all Best cats are measured in my mind.
Personally, I know exactly what you speak of.
*****

Quite the assortment of animals today!!! Thank you all for your submissions. As we have said before, we can't do this without you. Thanks again.
If you have something you wish to share your submission can go to petmorons at gmail dot com.
Here is hoping that you and your pets have a great week!!

posted by Misanthropic Humanitarian at
03:06 PM
|
Access Comments