« Saturday Afternoon Chess/Open Thread 05-13-2017
|
Main
|
Movie Thread Part Dieueuex »
May 13, 2017
Saturday Evening Movie Thread 05-13-2017 [Hosted By: TheJamesMadison]
Unpopular Opinions: Part 2: The Search for More Money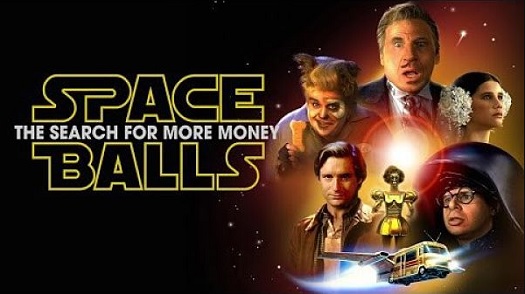 Last week we talked about movies that we love that everyone else hates. I chose to force that one first because the argument tends to create a more defensive conversation. People tend to have a level of embarrassment around that sort of opinion. "Well, sure, everyone hated it, but I thought it was pretty good."
Now, we get into the fun stuff. Let's talk about movies that everyone else loves that you hate. This is probably going to allow a conversation that's much more aggressive and amusing. So, let's get started. Here are my examples:
West Side Story

I've seen West Side Story once about ten years ago. I hated almost every minute of it, but when I look at the movie's ratings at places like the IMDB or Rotten Tomatoes, the opinions are diametrically opposite to mine. People get swept away in the music and dancing, loving every minute of it. Hell, my boy Roger Ebert gave it 4 stars.
I hated the dancing, which I found over the top. I hated the music, which I found narratively pointless. In fact, it's because of this movie that I realized that musicals and action movies can have the same problems. In action movies, you can have action scenes that arise for no reason, don't move any part of the narrative forward at all, and could be cut completely without missing a beat. Musicals can easily have the same thing where you replace the pointless action scenes with pointless musical numbers.
On top of that, they did Shakespeare wrong. I have no problem with people making changes to source material for an adaptation, but the changes made by the creative team behind West Side Story are simply bad changes, especially the ending. The ending feels very flat with a little speech by the Juliet character which is supposed to make everyone feel bad instead of the deaths of our two love birds doing that much more potently.

The Boondock Saints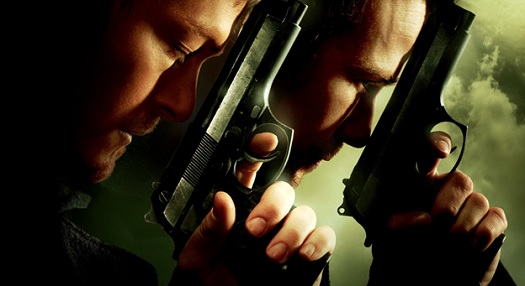 When I was in college between 2003 and 2006, this movie reached its peak of popularity. Everyone watched it, loved it, quoted it, and told me to watch it. So I did, and I absolutely hated it.
For those of you who don't know, it's a Quentin Tarantino knockoff made by a one hit wonder (Troy Duffy who had a documentary made about him and how much of an asshole he is). Characters are thin, it's a stylistic mess, and it's desperate to be cool.
I mean, geek who's never gotten laid and is trolling Craigslist for a prostitute desperate. The action scenes also make literally no sense. One in particular:
As you can see, our heroes, who have been shown to be completely badass in weapons' play, suddenly can't hit a target less than twenty feet away even if that target remains completely stationary. Also, that target, who's shooting back, is an even bigger badass (their dad, actually) who's so deadly with weapons that he's a legend, also can't hit a couple of targets less than twenty feet away. But it's done with slow motion! And awesome music!
Dear Lord, I hate this movie.

300



I don't actually hate 300, but I do really, really dislike it. The funny thing is, for those that love this movie, I've always been able to get them to automatically agree that about one quarter of the movie is terrible. Virtually everything that deals with Queen Gorgo was created for the movie, and it's pretty much universally awful. Her storyline takes up about a quarter of the movie, and when you can get people who love a movie to agree that it gets, at best, a 75%, then there might be more problems with the movie than its fans want to admit.
The movie starts with our hero as a baby being held over a cliff where unfit babies are thrown to die. That does not endear me to the movie. But, I think where the movie's stupidity really reaches its height is with the character of Ephialtes who betrays the Spartans. He goes to Leonidas, pleading to fight with the Spartans against the invaders. Leonidas turns him down, saying that Ephialtes physically can't maintain the tight formation that Spartans need to keep in order to fight.
Do you have any idea how long that tight formation lasts when the fighting starts? About 30 seconds when it turns into the dumb, balletic, speed ramping, COOL!!!! action scene that everyone seems to love. Ephialtes then betrays the Spartans because Leonidas told him that he couldn't fight for them because he couldn't maintain formation, which the Spartans don't do because COOL!!!!!
This movie's so dumb.

That Being Said
So, now, have some fun. Rip on those movies that everyone loves but you can't stand.

Movies of Today
Opening in Theaters:
King Arthur: Legend of the Sword
Snatched
The Wall
Next in my Netflix Queue:
Super Troopers
Movies I Saw This Week:
Cop Out (Netflix Rating 2/5 | Quality Rating 1/4) Poster Blurb: "Relies on Tracy Morgan for the funny. Tracy Morgan isn't very funny."
Green Room (Netflix Rating 5/5 | Quality Rating 3.5/4) "Brutal and wildly engaging."
Romancing the Stone (Netflix Rating 4/5 | Quality Rating 3/4) "A comedy adventure that works dramatically and has character arcs? How quaint!"
THX-1138 [rewatch] (Netflix Rating 5/5 | Quality Rating 4/4) "Stark, fascinating, and anchored by a few very good performances."
Contact
Email any suggestions or questions to thejamesmadison.aos at symbol gmail dot com.

posted by OregonMuse at
07:27 PM
|
Access Comments