« More Than Half of E-Cig Users in the UK Have Fully (Finally) Kicked the Cigarette Habit
|
Main
|
Overnight Open Thread (12 May 2017) »
May 12, 2017
Donny Two Scoops Whacks His Dick (MJ)
Let me 'splain something about the Comey firing...
It was really boring, totally normal, and done for the most basic reasons. It's true that both the Left and Right had lost confidence in James Comey as the leader of the FBI. He botched the Clinton email investigation from any political perspective and then followed it up with a bizarre performance in front of the Senate Judiciary Committee on May 3rd.
The beautiful and entertaining Laura Ingraham agrees:
"I think [Comey] really damaged his own reputation. He came in as kind of a straight shooter. But by the end, nobody trusted him," Ingraham said. "So in the end, it was about time that Justice Department recommended his removal."

"... the Left was not happy with him, the Right was not happy with him, and I think most people just think his investigation — if you look at this fairly, and the Russian collusion — there was nothing there," Ingraham added. "He found nothing there, but he did manage to put a lot of doubt in a lot of people's minds about the outcome of this election."
At one point his dog called for his resignation. It went something like this:
Bark bark, Comey has to go, bark bark.
Tough stuff. Really horrible.
And you know what isn't true? Just about everything else reported. The media gossip girls are focused on the palace intrigue, and rumor mill angles to the story. Almost everything you've read is an anonymous source making an observation about a trivial detail that has absolutely nothing to do with the actual reason that Comey was asked to spend more time with his family.
Ignore it all, and remember that the truth and reality are pale reflections of the dreams and conspiracies cooked up by shallow, j-school know nothings.
Remember when Steve "Nicknameless" Bannon and Jared "Who?" Kushner were going to meet at the flagpole after school to finally settle the score once and for all?
I guess they worked it out and everyone went back to work.
Exciting stuff!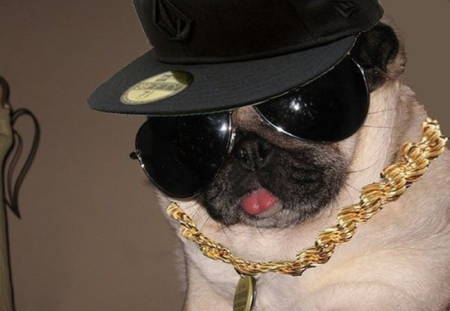 Anonymous Source Calls for James Comey's Resignation

posted by Open Blogger at
07:53 PM
|
Access Comments