« Donny Two Scoops Whacks His Dick (MJ)
|
Main
|
Saturday Morning Weird News Dump »
May 12, 2017
Overnight Open Thread (12 May 2017)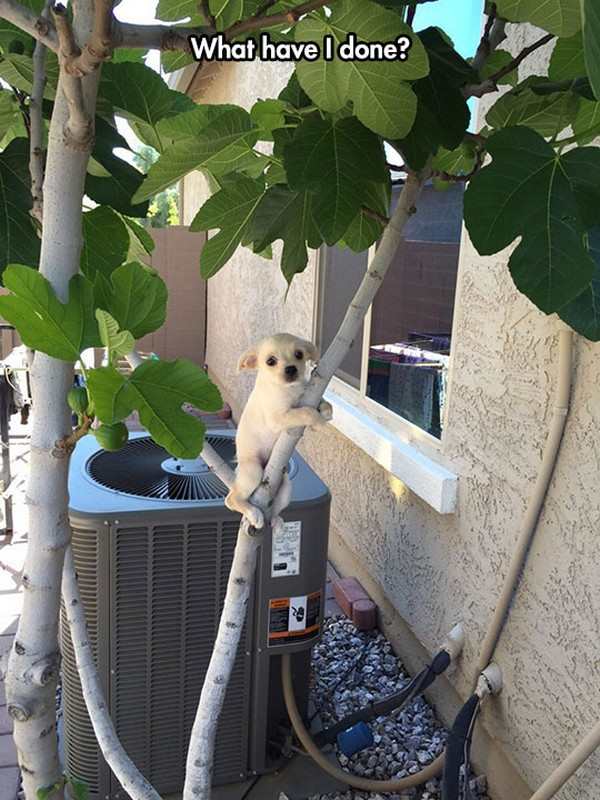 Ouch. The craven cowards at the FBI, starting at the top with Comey.
Russia, Russia, Russia
This Russia garbage is rapidly becoming the Democrats own version of "birtherism". 12 times Dems, Repubs said no evidence of Trump-Russia collusion; 10 times people claimed there was. As leaky as DC is these days, if there was something to this, it would've leaked long ago.
While we're talking about Russia, this analysis of the MSM by the editor at War News Updates nails it.

I am now deeply sceptical and distrustful of what the U.S. news media posts and prints ..... and the last time that I felt like this is when I had to rely on Russian news organisations like TASS and Pravda for my news while growing up in the former Soviet Union.
Viral Levels
Well, at least on FB, it would seem the Comey firing wasn't so viral.
Smiling Dog
Climate Change
I love how the MSM tries to imply that even Trump's intel team is pushing AGW climate change when it looks like the report stays away from the AGW part. Intel agencies tell Congress that climate change poses national security threats.

"The trend toward a warming climate is forecast to continue in 2017," the report states, noting that 2016 was the hottest year on record worldwide. Climate scientists have firmly tied this to human-caused emissions of greenhouse gases, though the report does not make that link.
Firmly tied? Really? Those words sound pretty wishy washy if they have in fact scientifically proved there is a connection. But they can't prove it and rely on a circle jerk of so-called climate scientists giving their consensus. Sea level rise around Norfolk is tied to land subsidence, not, you know, the sea level rising or rising CO2.
Global quackery: Earth has not warmed for past 19 years.
Related: EPA Chief concedes no climate impact from 'climate rule': It's about 'reinventing a global economy'.
Ransomware
Be careful on the internet. An NSA derived ransomware worm is shutting down computers worldwide.
Sharks
File this under things you don't want to hear when swimming at the beach. 'You are paddle-boarding next to approximately 15 great white sharks', chopper tells CA beachgoers.
One Ginormous Leap For Dog Kind
College Brownshirts
University of Arizona is hiring students to tattle on others for 'bias incidents'. I'm kinda laughing that it only pays $10 an hour. You'd think they'd at least stand in solidarity with the $15 an hour pledge idiots.
Pet Rock
Every generation needs their pet rock I guess. I don't get the infatuation with them. This $500 million trend is spinning the toy business out of control.
Broken Arrow
A thermonuclear bomb slammed into a US farm in 1961, and part of it is still missing.
Dog Video
Source: Bulldog gets stuck under table, knocks everything off by jemmat59 on Rumble
Tonight's ONT brought to you by animals stuffing their faces: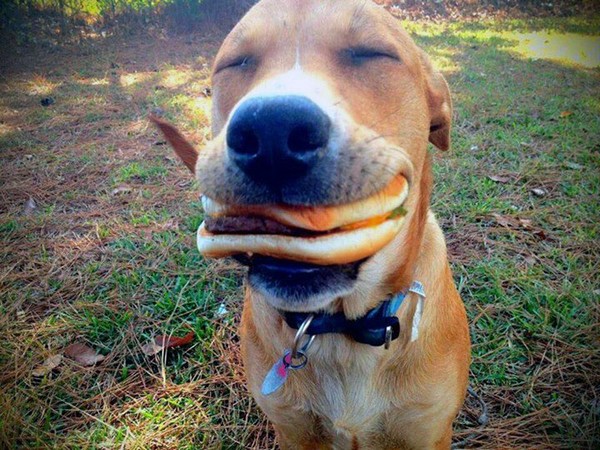 Top image via.
Notice: Posted by permission of AceCorp LLC. Please e-mail overnight open thread tips to player to be named later or CDR M. Otherwise send tips to Ace.

posted by CDR M at
09:58 PM
|
Access Comments