« Open Thread So Everyone Can Continue Talking About Comey
|
Main
|
The Morning Report 5/10/17 »
May 09, 2017
Tuesday Overnight Open Thread (5/9/17)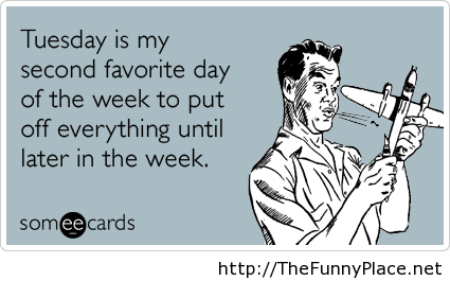 (How about you?)
*****
Quotes of The Day
The French have voted to postpone their rendezvous with destiny. But kicking the croissant down the road means another half-decade of demographic transformation that lengthens the odds against ever winning the numbers to halt it. Mark Steyn
The marriage discussions [were clouded by Obama's] torment over this central issue of life. . .race and identity. [The] resolution of his black identity was directly linked to his decision to pursue a political career.Sheila Miyoshi Jager.

Quote III

It is gonna get worse because of the stupidity that we're hearing coming out of people who say, "We need to build bridges, not walls." Wrong! You can't build a bridge to terror. You need to build a wall between you and terror. Michael Savage
*****
Some monopolies were acceptable. Not anymore, say goodbye to the Texas Instruments 84.

If you took a math class at some point in the US, there is likely a bulky $100 calculator gathering dust somewhere in your closet.
That would be the Texas Instruments 84—or the TI 84-Plus, or the TI-89, or any of the other even more expensive variants—a shoe-sized graphing calculator released in 2004 that managed to worm its way into nearly every American math class above a simple arithmetic level. Public- and private-school students alike are usually required to buy the calculator themselves; its ubiquitous presence and instantly recognizable appearance have become the subject of memes all around the web.
All good things come to an end.
*****

Banned from the buffet table the Ukraine, Steven Seagal is a threat to security.

Steven Seagal has been banned from Ukraine for five years, the Guardian reported Saturday.

Seagal, 65, known for movies such as "Under Siege" and "Hard to Kill," has been deemed a threat by the Ukranian security service, the agency said in a letter to the Web site Apostrophe. The service's press secretary later confirmed the ban.

The agency did not specify the reasons for the ban, but Seagal is a friend to Russia President Vladimir Putin.
Does this mean better movies in the near future from Steven?
*****

KU (Kansas University) will be a better place later this summer.

Jacob Dorman isn't going quietly.
After 10 years (and earning tenure) in the history department at the University of Kansas, he's leaving in large part because of a state law that, as of this summer, will allow guns on campus. That includes academic buildings. When faculty groups oppose campus carry laws, as they did in Kansas, supporters of the legislation frequently voice the view that no one will leave as a result of such laws. Dorman's resignation is evidence that some will leave.
Dorman is leaving for a comparable job (also with tenure) in another state, one without campus carry. The Lawrence Journal-World published his resignation letter Friday.
Don't let the door hit you on your ass on the way out. Here's hoping Karma never swings your way Teach.
*****

Violence is acceptable if you're a professor.

"They should be lined up and shot," Professor John Griffin posted to his Facebook, according to a screenshot of the post obtained by Campus Reform, even clarifying that he wasn't being hyperbolic, saying "that's not hyperbole; blood is on their hands."

Constitutionally protected rights exercised by students? Bad. Unconstitutionally unprotected speech by Professor? Good.
Got it.
*****

American travel to Cuba initially was high when relations opened up. However, travel is down. The ONT wonders why?

Indeed, the initial excitement about the formerly closed off country gave way to moral dilemmas over food shortages and other problems caused by tourism, as well as disappointment over limited working internet, lower hotel standards, and lack of running water there. The Allianz study found lack of travel infrastructure was a major cause of anxiety about traveling to Cuba for 13% of Americans.
Sounds like an expensive camping trip. Plus, you're less likely to end up in American jail than you are a Cuban jail.
*****
Dammit!!! I'm confused. Is global warming causing global cooling ushering in a new ice age?

Research shows a natural cooling cycle that occurs every 230 years began in 2014 and will send temperatures plummeting even further by 2019.

Scientists are also expecting a "huge reduction" in solar activity for 33 years between 2020 and 2053 that will cause thermometers to crash.
*****
The ONT Musical Interlude
May 9, 1914, Born on this day Hank Snow who scored more than 70 singles on the Billboard country charts from 1950 until 1980. Snow died on December 20, 1999. via thisdayinmusic.com

A Two-For Tuesday night.
John Kay of Steppenwolf fame. This song became a standard in his concerts.
*****
Obamacare repeal. Replace with what? Health insurance around the world.

Furthermore, in view of the challenges involved in garnering enough votes for the "Obama-Lite" alternative that barely passed the House, Republicans appear to be running out of options.

If the "gradualist" strategy is so problematic, why not move to single payer? In Japan, healthcare spending makes up only 10% of GDP even though it has the world's highest percentage of people 65 or older. In the U.S. it is an appalling 17% (Fig. 1). Japan also has the world's lowest infant mortality, while in America this healthcare indicator exceeds that of all other developed nations with a comparable GDP (Fig. 2). If lack of access to healthcare is responsible for this shocking statistic, why not "get with the program" and shift these costs to taxpayers as they do in nearly all other affluent nations?
The ONT's guess? A cobble up approach by the Senate. Passed along to Trump for his signature. The first time the Left has the chance, it will be Single Payer.
*****

A remarkable young man, Rick Ankiel. "A story of redemption and baseball.

In the fall of 2004, Major League Baseball player Rick Ankiel had every reason to give up. The one-time pitching phenom for the St. Louis Cardinals possessed a legitimate list of "excuses" that would exempt him from criticism should he have decided to walk away from the game he loved.
*****

An interesting look at occupations in the US. Incomes by profession over the years.
*****
Here, you hold my beer and I'll hold your
Genius Award.
*****
Not all airlines are assholes. Tonight's Feel Good Story of The Day.
*****

The ONT has been brought to you by The Lifetime Pen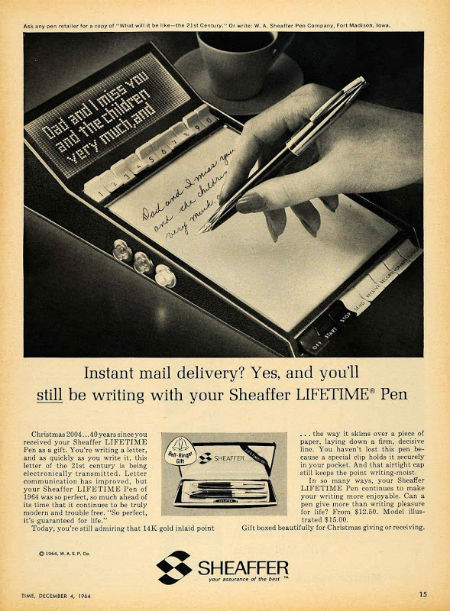 Notice: Posted with permission by AceCorp, LLC. Consultation with a physician is not necessary nor recommended.

posted by Misanthropic Humanitarian at
09:53 PM
|
Access Comments