« Saturday Afternoon Chess/Open Thread 04-29-2017
|
Main
|
Overnight Open Thread (29 Apr 2017) »
April 29, 2017
Saturday Evening Movie Thread 04-29-2017 [Hosted By: TheJamesMadison]
What Ever Happened to the Mid Budgeted Action Movie (Except John Wick)?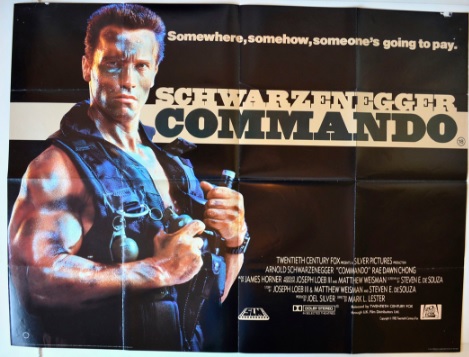 Action/Adventure movies aren't allowed to have modest goals anymore. They are either tailored to hit a billion dollars worldwide or they're not made at all. In practical terms, this means that more studios are spending more money on a small number of films designed to attract the holy four quadrants of the movie going population. Those four quadrants (under 25 males, under 25 females, over 25 males, and over 25 females) and the drive to appeal to all of them in the country at once means that many action/adventure movies are getting bogged down in a very same mediocrity that's surprisingly pervasive.
There's a lot to unpack about this trend, but I want to focus on one particular issue that is developing as a side effect: the ever expanding budgets of movies that really shouldn't cost that much and two sequences in two movies that exemplify this problem.

None of This Makes Any Sense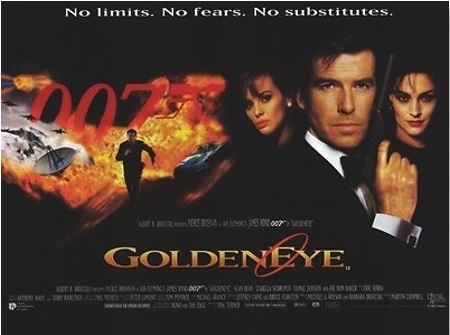 It's a whole lot easier to make money from a $50-million-dollar (Goldeneye cost about $60 million) investment given an existing property than a $200 million investment. We've talked about how much money studios actually need to make on a movie in order to make a profit (production budget + marketing budget/studio vs. theater take), so that $50 million dollar movie needs to make about $160 million before it starts making money while the $200 million dollar movie needs to make over $500 million before it starts the same thing.
In an industry as risk averse as Hollywood, why do these studio executives feel that it's a great idea to spend that much money on movies that are almost guaranteed to not make that much? Is it the cocaine? It's got to be the cocaine…
Anyway, this is all probably part of the urge to make the next thing look like the amount of money that the studio is going to spend on it, and it's leading to a whole lot of unnecessary expenditures that they could easily cut out.

Two Examples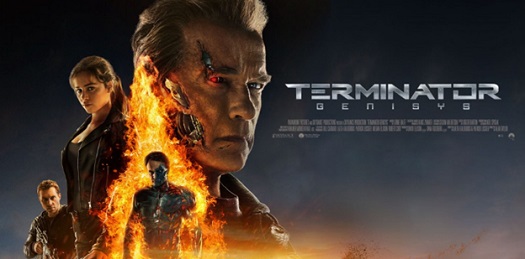 Terminator: Genisys (budget $155 million) is a bad movie that makes almost no sense, and it starts with a 5-minute sequence that probably cost about $10 million on its own, involves no characters, and only establishes information that the audience, having merely heard of the
Terminator franchise before, most likely already knows. Embedding has been disabled for this Youtube video, so you'll have to click here to watch it.
They spent so much money building a digital recreation of San Francisco after the bombs, sets for airplanes, a bunch of extras, destruction of San Francisco that bears no emotional weight while Kyle Reese flatly delivers dialogue that explains what's going on in a pseudo-poetic manner. Seriously, that all cost, probably, about $10 million on its own. Why? WHY?!?!? I have no idea.
You know what would have worked a lot better? The same voice over with a still shot of San Francisco today and then once we get to the point in the dialogue about the bombs, a hard cut to a matte painting of a destroyed San Francisco. Fade to black. It also would have cost as much as it takes to film San Francisco from across the Bay and however much it costs to buy a matte painting. So... maybe a couple hundred thousand dollars.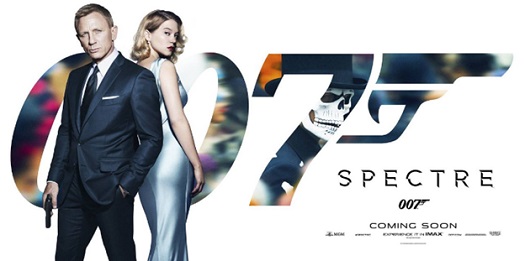 Spectre (budget $250 million) is a better movie, although it received a largely mixed response and has the honor of actually making money, as opposed to Terminator. However, it does pretty much the same thing at the beginning (Again, no embed, click here).
This is a virtuoso one take through Mexico City's Day of the Dead parade. It's actually quite a thing to behold, but it's also obvious that every single thing in that sequence was designed around that shot. Every costume, paper mache puppet, and extra was paid for. They were all rehearsed and the shot was probably attempted several times. This also probably cost about $10 million dollars on its own.
I watched that and thought back to the grungier days of the James Bond franchise and how the director would have probably just gone to Mexico City during the Day of the Dead, put a mask on Connery, and guerilla style filmed it. It would have cost airfare and hotel fees.
But... Why?!?!?
There are obviously a few reasons. The Terminator example seems to be about using money unwisely while the Spectre example seems to be about a director who needs to control everything in frame at all times and showing off.
As a viewer, I'm willing to excuse Spectre because Sam Mendes is actually a solid director, but if I were his producer, I would have shut that down. "It's too expensive and has very little to do with the actual story. Find another way to do it."
As a viewer, I'm completely unwilling to excuse Terminator because it's poorly done, unnecessary, and a distraction. As a producer, I would have also killed that fast for the same reasons plus "expensive".
Just think saving $10 million dollars in unnecessarily complicated and expensive openings would have meant that the movie needed to make about $30 million less to hit profit. For Spectre, that wasn't really a factor because Skyfall was such a huge success, but Terminator was a dying franchise and needed to count its pennies if it was ever going to establish a strong enough footing financially to keep going.

So, What's Your Point?
Is it really news that movie producers can't manage money, aren't terribly smart, and don't really understand movies? No, not really. But, I think it's helpful as a viewer to see these sorts of excesses and be able to identify why there's this increasing need in Hollywood to spend more money to make less.
It's just an interesting development that literally every movie that's supposed to design to a mass audience now needs to be as expensive as possible and that most movie studios have no idea how to do that properly.

Movies of Today
Opening in Theaters:
The Circle
How to Be a Latin Lover
Sleight
Next in my Netflix Queue:
You Don't Mess With the Zohan
Movies I Saw This Week:
FernGully: The Last Rainforest (Netflix Rating 2/5 | Quality Rating 2/4) Poster Blurb: "Okay animation in a largely uninspiring story."
Fire and Ice (Netflix Rating 3/5 | Quality Rating 2.5/4) "I want to like Bakshi more than I do, but this one is almost crazy enough to recommend. Almost."
Dragnet (Netflix Rating 3/5 | Quality Rating 2.5/4) "Not as funny as it should be, but entertaining enough."
Flame and Citron (Netflix Rating 3/5 | Quality Rating 2.5/4) "Good acting, directing, and cinematography is hampered by a lack of structure, too many subplots, and obvious cost cutting measures."


posted by OregonMuse at
07:39 PM
|
Access Comments