« After Her 2008 Primary Loss to Obama, Hillary Clinton Spied On Her Own Staff to Find the Traitors and Leakers
|
Main
|
The Morning Report 4/20/17 »
April 19, 2017
Wedsday Overnite Open Tread (4/19/18) Off A Tad Edithion Addition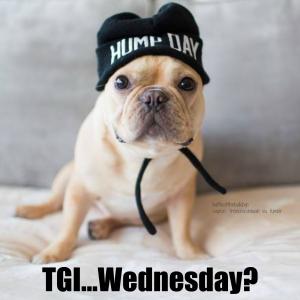 Quotes of The Day
"Ideas have a 'time' and with changing times and changing understanding, even documents like the Constitution need to be amended to reflect the needs of the time. When the constitution was written, survival on the frontier depended on the ability to hunt and defend from harm and guns were important to that basic survival. We no longer live in this kind of environment and so the time has come to change the rules. Just as the time had not come for women to vote, and black Americans were slaves, changing times call for changing laws." – Holly Gordon

Quote II

For the next six months, Al Gore is going to smear you as the enemy. He will slander you as gun-toting, knuckle-dragging, bloodthirsty maniacs who stand in the way of a safer America. Will you remain silent? I will not remain silent. If we are going to stop this, then it is vital to every law-abiding gun owner in America to register to vote and show up at the polls on Election Day.

So, as we set out this year to defeat the divisive forces that would take freedom away, I want to say those fighting words for everyone within the sound of my voice to hear and to heed, and especially for you, Mr. Gore: 'From my cold, dead hands!'Charlton Heston

Yes, Ms Gordon you can take my guns away from my cold, dead hands.

Quote III

As long as there are guns, the individual that wants a gun for a crime is going to have one and going to get it. The only person who's going to be penalized and have difficulty is the law-abiding citizen, who then cannot have [it] if he wants protection -- the protection of a weapon in his home.Ronald Reagan
Perhaps the dumb bitch the author should study up on why the 2nd Amendment was added to the Constitution.
*****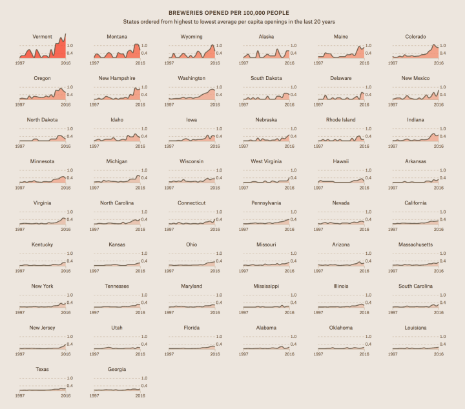 Finding the craft beer capital of America. Do I hear the cry of "Road Trip"?
*****
Run 'Ettes, Run. Run like the wind. A new Big Ass giant species of spider is discovered.


Tiny, dainty spiders no bigger than a Tic-Tac probably won't send your blood pressure rising. But the 4-inch-long, red-fanged Sierra Cacachilas wandering spider (Califorctenus cacachilensis), recently named by researchers at the San Diego Natural History Museum and Mexico's Centro de Investigaciones Biológicas del Noroeste, is another story.
*****

No use crying over spilled milk. Says no insurance adjuster ever.

An overturned tanker on a stretch of interstate in Michigan spilled its load of milk all over the highway, with no Cheerios to be found.

The St. Clair County Sheriff's Office said the incident began about 9:30 a.m. Monday in Port Huron Township when a 2004 Nissan SUV ran out of gas while traveling in Interstate 94 and ended up stopped in the right lane of the highway.
*****

In the age of 24/7 sports, in the age of political correctness, in the age of SJW Babe Ruth, today's star or bum?

Would the Legendary Babe Ruth Still Be a Star if He Played Today?

Award-winning sportswriter Jane Leavy says the Bambino would be as big a personality as he was in his own time
*****
The ONT Musical Interlude
***
April 19, 1980, 32 year old English singer Brian Johnson joined Australian group AC/DC, replacing Bon Scott who had died after a drinks binge in February 1980. Johnson's first band was the Gobi Desert Canoe Club. He was also in a band called Fresh. From 1970, Johnson played with cabaret/club band The Jasper Hart Band, performing songs from the musical Hair. He and other members of the band went on to form Geordie. via thisdayinmusic.com

The ONT's preference? Bon Scott.
*****

Do you listen to the Bob & Tom Radio program? If not this was discussed earlier this week. Botox for the scrotum. Older news, not sure how it was missed.

Originally used to smooth out frown-lines and crow's feet, it was never going to be long before Botox was taken to other parts of the body.

And whilst usually associated with the frozen faces of women, it's now men getting in on the Botox action - but not just for their faces.

Men are now having Botox - the neurotoxin drug that temporarily paralyses muscles - injected into their scrota.
We are doomed, aren't we?
*****

Speaking of scrotums, it appears the administration at American University doesn't have any balls. Fund raiser for vets canceled. We can't have any cultural appropriation taking place.

A fraternity at American University has had to cancel a fundraising event for veterans because administrators were worried that the name could be seen as "appropriating culture."

The name chosen for the event, "Bad(minton) and Boujee," is a play on the popular rap song "Bad and Boujee" by Migos, which organizers hoped would spur interest in the fundraiser.

"We do not see how a single word which loosely translates to 'high class' should disqualify our entire event."

Rocco Cimino, the president of Sigma Alpha Mu, Delta Beta, said the frat was simply trying to think of a catchy and engaging name for a badminton fundraiser, given that the sport is "not exactly the most exciting thing in the world."
*****

Whatever happened to, will you be punctual? Will you work hard for your check? Why are you the best candidate? What can you bring to the company? 12 off the wall job interview questions.

Who new? Dead stuff goes into househeld products.
*****

Sin City, Glitter Gulch, Living up to its name. Las Vegas enters the vending machine business with Needle Vending Machines.

Each package will include alcohol wipes, a disposal container and condoms in addition to clean needles. Unlike most vending machines, the contents will be free but require users to register a swipe card with their birthday and the first two letters of their first and last name to monitor the number of kits per user. There will also be a kiosk to dispose of dirty needles.
A serious question: To prevent accidental overdoses, why not hand out perfectly measured and quality controlled baggies of dope? If dirty needles kill so does adulterated street cut drugs.
*****

Is Mike Huckabee funny or just a jackass? I don't care how bad your cable service is, it isn't better than having the JEF as president.
*****
Our friends to the North are starting to have problems with drunk drivers. Nothing like driving a Zamboni under the influence, eh.
Yeah, it's old news. But, still funny.
*****

Submitted by our Moron friend, Hrothgar.

This is a fairly long video, but you don't need to watch much to see the essence of it. I enjoyed it more by thinking that the workers were Ivy League SJW types who kept looking for the safe space and the on-site OSHA office.
*****

Not quite Scooby Doo and the Mystery Machine. Genius Award Winners. Plural.
*****
Dance like no one is watching you. Today's Feel Good Story of The Day.
A retired Marine is our bonus Feel Good Story of The Day.
*****

Tonight's ONT has been brought to you by Death & Stupidity. And probably Bull Shit.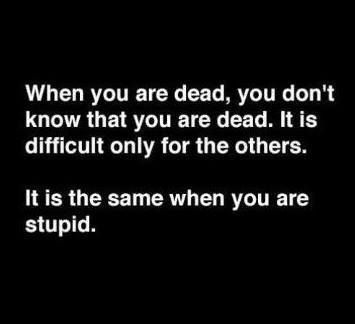 Notice: Posted with permission by AceCorp, LLC. Had this been a reel ONT you would have been asked two pay.

posted by Misanthropic Humanitarian at
10:02 PM
|
Access Comments