« Decision Desk HQ's Coverage of GA-06
|
Main
|
The Morning Report 4/19/17 »
April 18, 2017
Tuesday Overnight Open Thread (4/18/17) Rainy Days & Tuesdays Always Get Me Down Edition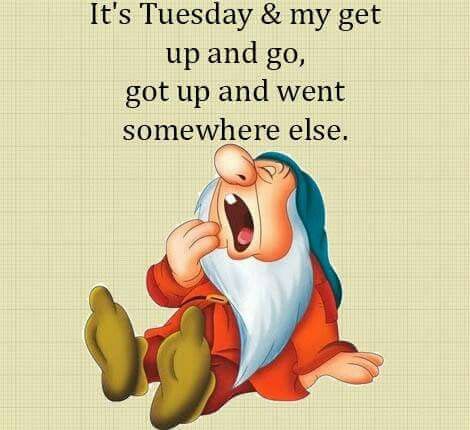 The ultimate collection of manly last words.

Mutt and Jeff On the unity tour. Wonder if there will be T-Shirts.

Perez and Sanders start their national speaking tour together on Monday. The "unity tour" is set to target all 50 states, and the two will speak out against Trump's agenda. The tour is designed to help unite two wings of the Democratic party, with Perez representing the so-called establishment wing of the party and Sanders representing the more liberal wing.

Back in February, Perez became the chairman of the DNC after beating Rep. Keith Ellison (D., Minn.), who Sanders endorsed for DNC chair.
*****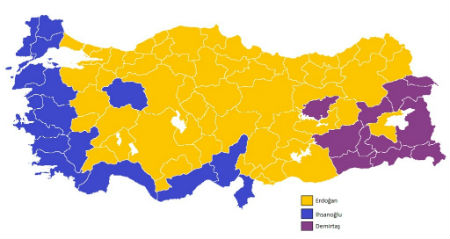 Mark Steyn 2007 and now in 2017, Who lost Turkey?

Well, the truth is I published it exactly ten years ago, to the day of Erdoğan's referendum. From the April 16th 2007 edition of National Review, "De-Boning Turkey":

The modern secular Muslim state – a country that gave women the vote before Britain did and was Israel's best friend in an otherwise hostile region – certainly, that Turkey seems to be being de-boned by the hour: it now has an Islamist government whose Prime Minister has canceled trade deals with Israel, denounced the Iraqi elections, and frosted out the US Ambassador because he was Jewish; a new edition of Mein Kampf is prominently displayed at the airport bookstore. In other words, the Zionist Entity's best pal is starting to look like just another cookie-cutter death-to-the-Great-Satan stan-of-the-month.

What's going on this weekend? How about building your very own 9mm carbine pistol? File this under your science topic for the evening.
OK, moar science. Wonder if CDR-M used this fellow to fix his PC problem.
*****

I wouldn't recommend forwarding this link to your employer. How the 6 hour workday saves money.

In February, after almost two years worth of six-hour workdays, nurses at the Svartedalens elderly care facility in Gothenburg, Sweden went back to eight hour shifts—despite recently published research showing the benefits of the shortened workdays.
The ONT Musical Interlude
A Genius Award goes out to the following:

April 18, 1975, Four Bay City Rollers fans were taken to hospital and 35 others required on site treatment after they attempted to swim across a lake to meet their heroes. The group were making an appearance at a BBC Radio 1 fun day at Mallory Park. via thisdayinmusic.com

Our 2nd entry this evening Fuck It, (I Don't Want You Back)'

April 18, 2004, R&B singer from New York Eamon started a four week run at No.1 on the UK singles chart with 'Fuck It, (I Don't Want You Back)' his debut single. The song earned a listing on the Guinness World Record for "the most expletives in a No.1 song", with 33. via thisdayinmusic.com
And I thought I cussed too much.
*****

6 questions that the Media needs to be ask about Syria.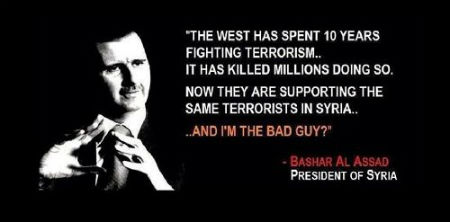 It wouldn't hurt if John McCain and his side kick Lindsay asked the same questions.

In 1988 world famous scientist two-bit actor Ted Danson said we had 10 years to save the oceans. The oceans are still here, Good News!!!! We still have another 10 years to save the earth.

Because all the other time frames to save Gaia from minuscule increases Warmists say is caused by Mankind's output of carbon pollution have failed (along with all their other predictions), it's time for another

The War of Poverty or Wal-Mart, Which one has helped the poor the most?

If budget-cutters in Washington decided to eliminate food-stamp benefits to New Yorkers, the city's politicians would be denouncing the cruelty of the "Republican war on the poor." Yet Mayor Bill De Blasio and the city council are already inflicting the same sort of pain on low-income New Yorkers by denying them access to one of the nation's most effective anti-poverty programs: Walmart.
Academia is our enemy we should help it commit suicide.

If Animal House were to be rebooted today, Bluto – who would probably be updated into a differently–abled trans being of heft – might ask, "See if you can guess what am I now?" before expelling a whole mass of pus-like root vegetable on the WASPrivileged villains and announcing, "I'm a university – get it?"
Kurt Schlichter, always an enjoyable read.

The ONT, wants women to be healthy. The benefits of going braless.
Just looking out for you 'Ettes.
This guy is lucky all he got was slapped and not tasered. Genius Award Winner.
What is better, 1 or 2?Tonight's Feel Good Story of The Day.
The ONT has been brought to you by Teachers Educators.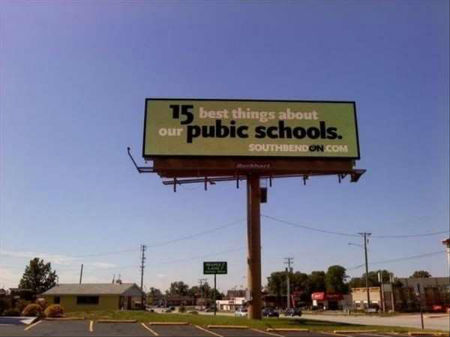 Notice: Posted with permission by AceCorp, LLC. The ONT zone is for loading and unloading only.


posted by Misanthropic Humanitarian at
09:55 PM
|
Access Comments