« Movie Review: Magnus [Warden]
|
Main
|
The Morning Report 4/11/17 »
April 10, 2017
Monday Overnight Open Thread (4/10/17)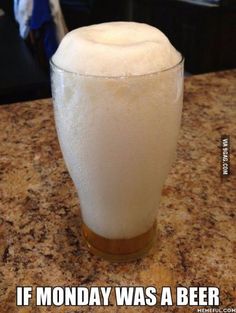 Quotes of The Day
Quote I

"I believe Western culture -- rule of law, universal suffrage, etc. -- is preferable to Arab culture: that's why there are millions of Muslims in Scandinavia, and four Scandinavians in Syria. Follow the traffic. I support immigration, but with assimilation."
― Mark Steyn

Quote II

"Do not be so open-minded that your brains fall out."
― G.K. Chesterton

Quote III

"Once you can accept the universe as matter expanding into nothing that is something, wearing stripes with plaid comes easy."
― Albert Einstein
*****
So what happened in history today? Sarah McLachlan was guaranteed fame as a sad dog owner.
*****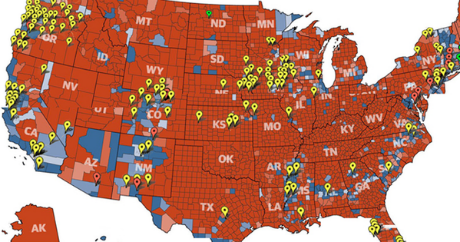 Sanctuary cities and states have seceded from the USA.

The sanctuary cities have declared themselves above the rule of law and feel free to disrupt the national unity by setting themselves outside the law and federal governance -- all on the basis of supposed compassion for the alien, when it is clear some of the underlying and murky motives include vote getting and cheap labor.

California continues to hemorrhage corporations. California's loss is Texas' gain.

The company's move to Texas from Torrance, Calif., is the most significant change it has undertaken in its successful 45-year history in the U.S., where it has introduced over the years a full line of iconic orange tractors, construction equipment, lawn and garden equipment and utility vehicles.

Someone woke up with a lucky horseshoe planted up his ass. Guy makes a trade and finds a boatload tank full of gold.

An English military vehicle collector thought he got quite the deal when he traded a tank and self-propelled gun for a Type-69 tank, a Chinese variant of the T54 developed by the Russians that was sold to Iraq and used in the 1991 Persian Gulf War.
When he examined the tank, he found out just how good of a deal it was; the Iraqi tank crew had apparently looted roughly £2million ($2,474,600) worth of gold bullion, and had hidden it in a fuel tank.
*****
*****

Cancer. The financial costs can be as toxic as the disease itself.

The term "financial toxicity" has been discussed as an additional side effect of cancer treatment. On top of diagnosis, people have this life-changing experience, even life-ending experience, and they and their families also can suffer severe financial consequences. There's an argument to be made that if people actually talk about the financial cost of cancer, they could prevent or reduce that "financial toxicity."

Another arm of government pushes the bigotry of low expectations. Good old University of Wisconsin.

An undergrad researcher at the University of Wisconsin-Madison has entered the public limelight with research indicating that standard English is "oppressive" to minorities, essentially stating that grammatically correct speech is too hard for them to learn.

Kids disobey their parents. Parents should give up. Drug smugglers have already beaten Trump's wall.

The "great, great wall" Trump wants to build isn't just aimed at stopping the people from crossing illegally into the United States; it's also supposed to stop the narcotics. But it isn't going to work.
The ONT Musical Interlude
April 10, 1970, 27 year-old Paul McCartney issued a press statement, announcing that The Beatles had split, (one week before the release of his solo album). McCartney said, "I have no future plans to record or appear with The Beatles again, or to write any music with John". John Lennon, who had kept his much-earlier decision to leave The Beatles quiet for the sake of the others, was furious. When a reporter called Lennon to comment upon McCartney's resignation, Lennon said, "Paul hasn't left. I sacked him." via thisdayinmusic.com
April 10, 1967, Marvin Gaye recorded his version of 'I Heard It Through The Grapevine'. The song was first recorded by The Miracles and had also been a million seller in 1967 for Gladys Knight and the Pips. via thisdayinmusic.com
*****
What is the Alt-Right? Gavin McInness attempts to explain.
*****
Marijuana combats alcohol addiction?

High Sobriety, the southern California rehab center where Frank is staying, incorporates cannabis into its treatment regimen for people with drug and alcohol addiction. Frank hasn't touched scotch, his former drink of choice — or any other alcoholic beverage, for that matter — in 30 days.
*****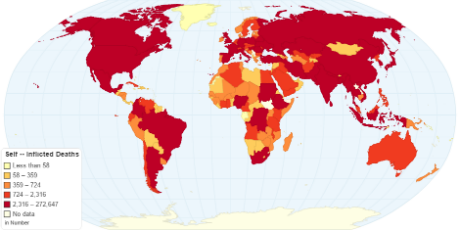 Self-inflicted deaths by country. The ONT never said we were all about fun and games.

19 household items with expiration dates. Misanthropic Humanitarian Tax Exemptions Children survived after all.

Tobacco addiction is a bitch. Genius Award Winner.

New born baby is lucky. Tonight's Feel Good Story of The Day.

Tonight's ONT has been brought to you by Forgive & Forget.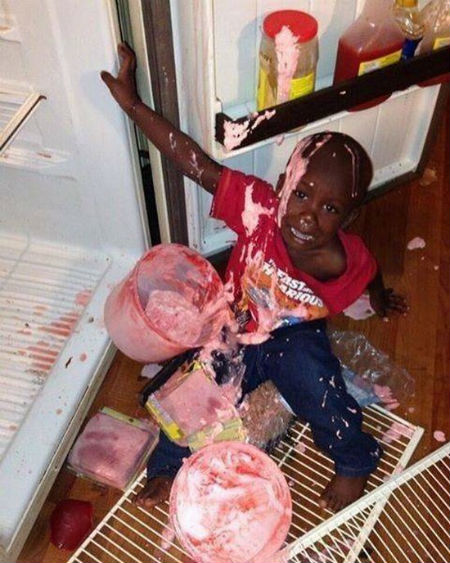 Notice: Posted with permission by AceCorp, LLC. The ONT is slippery when wet.

posted by Misanthropic Humanitarian at
10:00 PM
|
Access Comments