« Trump's Proposed Budget Cuts All Funding for NEA, NPR, and Corporation for Public Broadcasting
|
Main
|
Google to Now Begin Flagging Content as "Upsetting-Offensive" »
March 16, 2017
Oh Goody: Another Clinton Gal Writing a Political-Career-Preparing "Political Children's Book"
Chelsea Clinton's gonna put y'all back in chains.
It's probably going to be called "She Persisted" or something gayballz like that.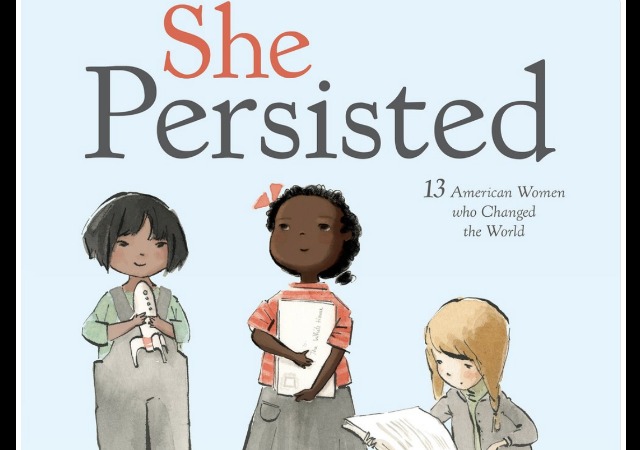 There you go. Nailed it.
The Clinton gals seem to remind you that they're women an awful lot. Almost as if they think you have doubts.
Oh, and Hillary Clinton is "thinking" about running for mayor of New York. Yeah I know this came out earlier, but I guess she's thinking about it again.
She thinks about running for different offices in between thinking about not being President of the United States.
Also, she thinks she'll have a drink.
Incidentally, it occurs to me that Hillary Clinton is not a resident of New York City. It further occurs to me that, when she carpet-bagged to New York State, she chose to live in a place which was not New York City. I'm reasonably sure she picked Chappaqua as her residence because it was pretty close to New York City, without being New York City -- upstate voters feel overlooked by New York state government as it is, and I'm pretty certain her choice of which town to carpet-bag to was tactical. She didn't want to be branded as a New York City slicker.
Which she wouldn't have been anyway, because she was plainly a carpet-bagger to begin with.
So now she's going to re-carpet-bag to New York City?

posted by Ace at
02:34 PM
|
Access Comments