« Saturday Gardening Thread: Inside Out [KT]
|
Main
|
Saturday Afternoon Chess/Open Thread 03-18-2017 »
March 18, 2017
Ace of Spades Pet Thread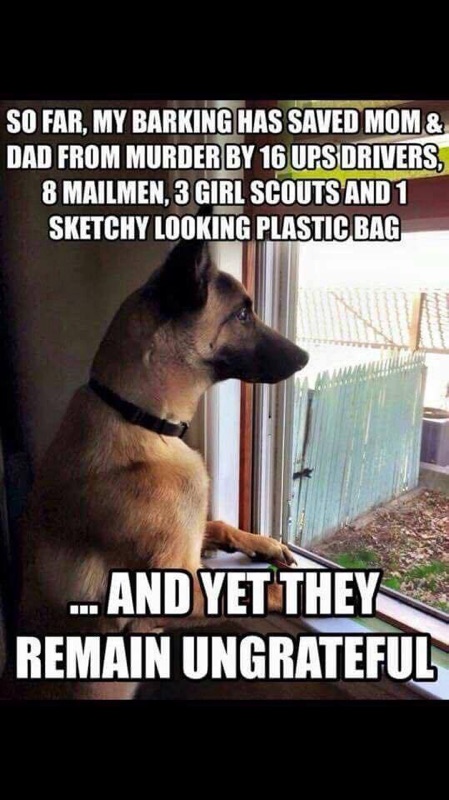 Welcome to the almost world famous Ace of Spades Pet Thread. Where we are all allowed on the furniture, amirite?
Get comfy and check out the animal topics and PetMoron photos. It will be a good time!!!

A Little of This. A Little of That.

Who knew dogs were so sneaky? Dogs, deception and treats.

You live in an apartment? Condo? Can't have pets? Robotic pet to the rescue?

Employee of The Month? Competition seems weak.

We all know cats have 9 lives. What about vision?
Speaking of cats, What happens when one gets stuck inside a pipe. h/t CBD

Yes Virginia, Corgi races do exist. h/t ibguy

Little kids and their big dogs. h/t lurker rmgangawer.
Lonely Stray Cat Breaks into Rescuer's Car Asking to Be Adopted.. h/t shibumi
Meet The PetMorons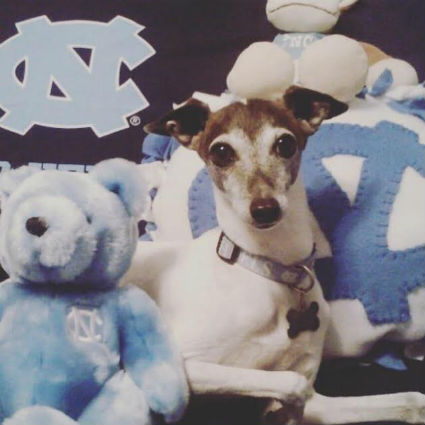 We've met Oreo, the Italian Greyhound, this past June. Unfortunately he passed away at the end of December due to cancer. 13+ years old, definitely not long enough. The damn problem with pets is that they don't live long enough. Thanks B1bbet for sharing. May your memories always be fond.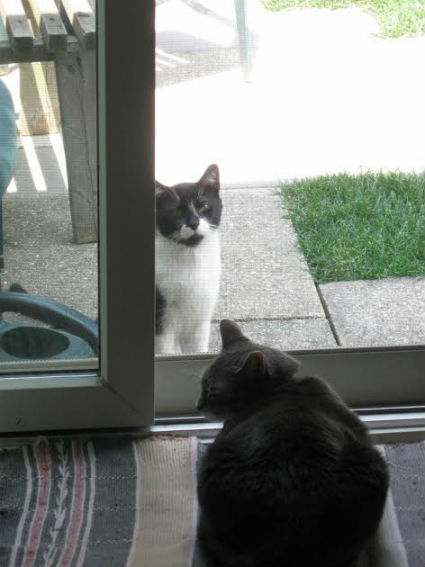 Shibumi shared the following story with us. No way I could edit it. I don't have her skills. :)

Hi Petmorons,

The tuxedo cat in the picture is my neighbors cat Oliver; the one if the house is my cat Penny.

A few years ago, the neighbors were having a mouse problem, so they got Oliver as an outdoor cat. Oliver lived with two little kids and three pit bulls, but was mostly outside, and spent a lot of time in my yard with me. I even fed him.

Well, he fell desperately in love with my cat Penny. Yes, my cat, who is fixed and never goes out, is so kitty cat sizzling that she got a boyfriend without ever leaving the house. For a while it was kitty cat Lady and the Tramp at Casa Shibumi. Oliver would look inside the house for Penny, and Penny would be in her fluffy kitty bed on top of her pricey kitty tree

"I Love You Penny!"

"I live inside and have a fluffy bed."

Oliver got in my house several times, and I would have adopted him, but, well, you can't steal your neighbors cat.I would be lying if I said I didn't think about it, since he was such an amazing little guy.

However, Oliver wasn't happy in his situation and the neighbors tell me that one day about a year and a half ago he didn't come home. The neighbors thought they found him on Facebook, but never heard back from the person.

And I know why. Oliver re-homed himself, and his new family can't bear to give him up.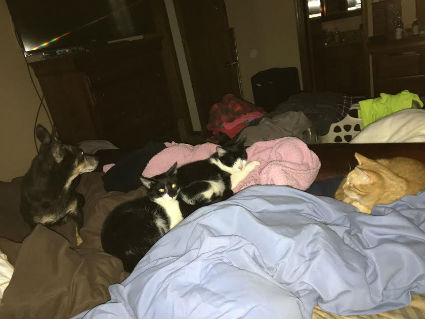 Quite the crew here according to Midaz. Thanks for sharing!
Long time lurker since the 2004 election. Actually found the site through one of AP's photo shop (pbuh). Faithful reader ever since. Even sent the ewok 20 bucks and never did get the ampersand utility. Anyway from left to right we have little bits the cheweenie, the two tuxedo sisters feisty and sassy, and last mr. lucky who happened up on the right house as a stray kitten. Never a dull moment in chez midaz.

Thanks for all the years of enjoyable reading to the ewok and all the cobs.

Midaz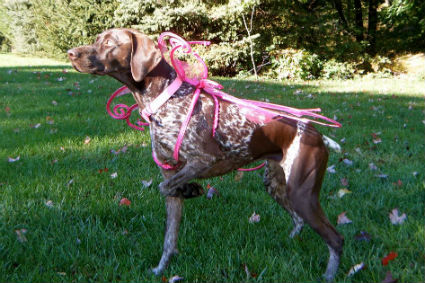 Well, this is an interesting photo of Lulu from Fred.
Here are a few pictures of our German Shorthair Pointer, Lulu.

She loves to point and was a pretty sharp looking winged dog for Halloween one year.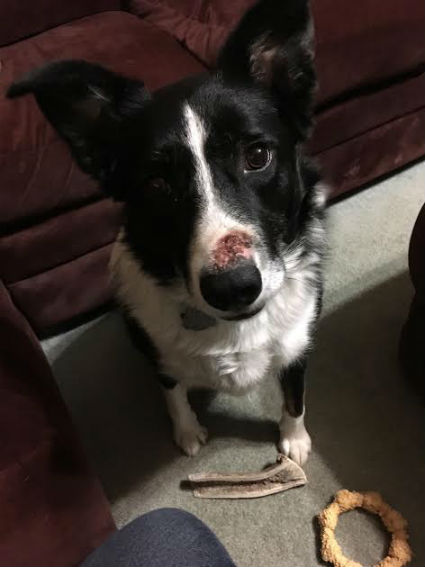 Ouch, that looks like it hurts. Meet Maddie.
Poor puppy!! Our 2yo Border Collie, Maddie has a nose for trouble.... chewing got her into this mess, hopefully some meds will get her better. Happiest dog ever...and she woo-woo's with excitement when you walk into a room like a royal announcement!! LOL!! Long time lurker and HUGE fan of the pet morons thread .... Thanks for sharing, MrsTxEngr.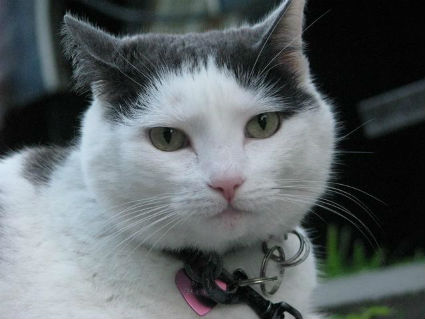 Our last entry for this week comes from Daybrother. Meet the cat without a name, but a purpose.

While in medical school I moved into a place at the base of a mountain that had been hit hard by two hurricanes. There was a feral cat colony that was driven down the mountain looking for food. This cat showed up in the middle of the night sneaking food from my two cats while they slept. My head cat chased her away for weeks when she would hang around. Then one day I got really sick and took to my bed with a high fever. I woke up slightly delirious and she was on the bed next to my thigh. The next day the same thing happened. The third day my fever broke and she was still there. I woke again later and she was gone only to wake again to see her standing over me with a lizard in her mouth. She dropped the lizard on my stomach and I pretended to eat it. I reached up to pet her head but she backed away cocking her head at me. I very very slowly reached out again and rubbed the bridge of her nose. She sat back, cocked her head again and slowly walked over and licked me between the eyes. She passed away about 5 years ago. She was the only woman who ever truly loved me.

You 'rons & 'ettes are the best!!! Thanks for all of the submissions. You make the Ace of Spades Pet Thread a huge hit.
If you have something you wish to share, pass it along to petmorons at gmail.
Here is hoping you have a great week!!!

posted by Misanthropic Humanitarian at
03:02 PM
|
Access Comments