« After Drinking All That Whiskey Have A Cup Of Coffee
|
Main
|
The Morning Report 3/13/17 »
March 12, 2017
Sunday Overnight Open Thread (3/12/17) End Of The Weekend Edition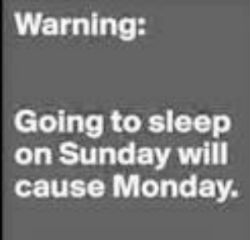 Quotes of The Day
Quote I

It's not good enough for us to have generations of kids that... look forward to a better version of a cell phone with a video in it. They need to look forward to exploration. Burt Rutan

Quote II

If I can go from burglar for the government to talk show host, you can go from entertainer to congressman. G. Gordon Liddy
Quote III

It's not that conservatives don't care. We do. We just have different answers than liberals do. It's a difference of the mind, not of the heart. Tom Selleck
The Nautilus and the North Pole.

The boat in question was a near-antique. Predating the American entry into World War I, she had been built in 1916 by the Lake Torpedo Boat Company of Bridgeport, Connecticut, designated with the hull number SS-73. Unexpectedly, her ultimate fate in the hands of Philadelphia's scrappers was sidelined by an eccentric Australian gentleman, though it is safe to assume that no tears were shed in the U.S. Naval headquarters when he offered to take her off the Navy's hands. O-12 was given a new, though ultimately brief, lease on life, in a journey that was to span the breadth of the Atlantic Ocean and past the rim of the Arctic Circle. It was an expedition that in the literal sense would go where no man had gone before, furthering the frontiers of science…while simultaneously threatening everyone involved with watery graves and financial ruin.

Every parent tells their child "NO". My dreams of exploration as a child were put on hold. There aren't a lot of "NOs" I remember. This was one of them.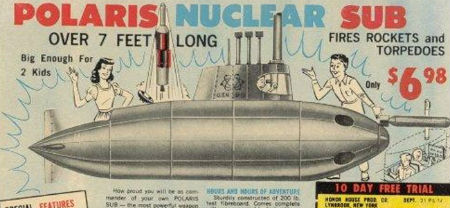 Summer is right around the corner. Baseball. Picnics. Mosquitoes and Yellow Fever.

In the Americas, four mosquito-borne diseases have either emerged or re-appeared in recent years, and they're spreading at an alarming rate. Dengue emerged in the 1990s, followed by West Nile virus in 1999, Chikungunya in 2013, and Zika in 2015. Worryingly, there may now be a fifth in the form of yellow fever.
DDT cocktails anyone?

Move over Gallagher. This water melon smashing is so much more educational and fun than yours.

If the young are confused about feminism, Holy Crap what about us older folks?

Many people, including Watson, cannot comprehend why some women still don't consider themselves feminists. But Watson's own behavior and language help shed some light: too often, the actions of feminists are too easy to interpret as illogical and hypocritical. And too often, the words of feminists are too easy to interpret as pretentious and condescending.

This week, Emma Watson ended up revealing much more than her breasts. She showed just how confusing feminism really is—for her and everyone else – and she revealed precisely why some women want nothing to do with it.

Instead of more Emma Watson's. America needs more Jimmy Rose's.

Unlike Woody Guthrie and Pete Seeger — both of whom loved to rail against capitalism and corporations — Rose chose not to rail against the big coal companies. He set his sights on the faceless bureaucrats shutting the mines down. And doing so without the consent of the American people, without the chance to vote, debate, or dissent.

Figures don't lie, but liars figure. Funny thing about Terrorists and the people who define terrorism.

It's certainly convenient to Loonwatch, Tell Mama, the Southern Poverty Law Center, CAIR, etc. that, according to the FBI, "[t]here is no single, universally accepted, definition of terrorism". That way, the figures for "white", "nationalist", "Latino", etc. terrorism can easily be notched up to equal -- and then surpass -- that of Islamic terrorism. Such is the neatness and usefulness of definitions... and statistics. Thus leaving a pig's head outside a mosque, for example, can be -- and has been -- classed as "terrorism" (in the UK at least). We can go further: verbal abuse could be classed as "terrorism".

The upshot of the above is twofold:

i) The problem of Islamophobia can be exaggerated.

ii) The stats for non-Islamic terrorism can be increased.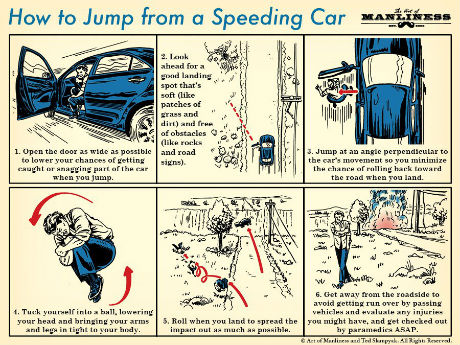 How to jump from a speeding car? 1. Drink plenty of Valu-Rite.

Is there a price to be paid for telling people to stay off your lawn?Isolation, the most prevalent health issue?
There is NEVER voter fraud!!!! Or so says the Left. Never Say Never.

Hammonds pleaded guilty in January to 13 counts of making a false registration and one count of election falsification — all fifth-degree felonies. In court Monday, she said she felt pressured to get a large number of voters registered.
The ONT Musical Interlude
March 12, 1969 George Harrison busted for possession.
March 12, 1971, The Allman Brothers Band played the first of two nights at the Fillmore East, New York. Both shows were recorded and released as The Allman Brothers live double album, which became the groups breakthrough album. via thisdayinmusic.com
*****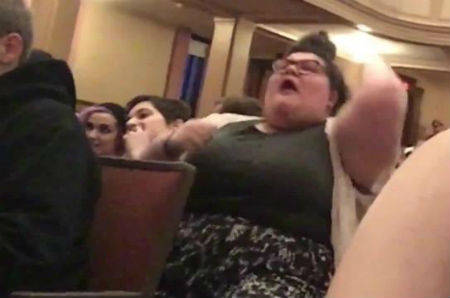 Turn the Left's behavior back on them.

And so it is clear why this whole topic is a major concern. Thus, the key question becomes: How can the right embrace and then amplify this particular issue? Well, here are three ways to do so (and note that these three ways can also obviously be used for other subjects as well).

Fat, Stupid, Ugly and Obnoxious is no way to go through life.

Another George Harrison story. How he helped Monty Python. He was a busy man behind musical talents.

Thinking about growing pot? The perils of pot farming.

Before I started as Eric's full-time employee, I thought a weed farm was kind of like a Christmas tree farm. You plant seeds, water them, let nature do its thing, and when it's time and they're big enough, you chop them down and sell them, make your money and everyone has a merry Christmas. The end.

It's not. "All it takes is one bad run," Nelson says, "and you lose your entire ass in this game.".......
Words have meaning. The Left continues to hijack the English language. Spoiled, intellectually lazy immature adult children, you are not The Resistance.

No, sorry, you aren't a resistance, because USA is not a dictatorship. Nobody is persecuting you; none of your rights are being violated; no illegal purges enacted; no tortures and disappearances. You didn't like the results of an election – and want to pretend it is illegitimate, because you don't want to do the hard work of rebuilding a constituency alienated, "Because you thought correcting people's attitudes was more important than finding them jobs. Because you turned 'white man' from a description into an insult (…) Because you cried when someone mocked the Koran but laughed when they mocked the Bible. (…) Because you kept telling people, 'You can't think that, you can't say that, you can't do that'," as Brendan O'Neill has said. Alas, the only people losing their legitimacy are you; who wear little pink hats and take off all your clothes and wander through public spaces offending friend and foe alike; who vandalize coffee shops and write little slogans misspelled on cardboard. No, you aren't a resistance, and you don't get to have that word.

March. Next thing you know Summer will be here. Want to travel? Want to drink? Vacations that feature more than Valu-Rite. Not that Valu-Rite is a horrible product by any means.

News tips? Loose change? Spare change of socks? Yeah, you can send them here. Or here petmorons at gmail.

Lawn mowers have to follow the rules of the road. Genius Award Winner.
Relationship with a dog. Tonight's First Feel Good Story of The Day.

Funny how the BLM Thugs don't complain about this Second Feel Good Story of The Day.

Tonight's ONT has been brought to you by Chia Pet Wannabes.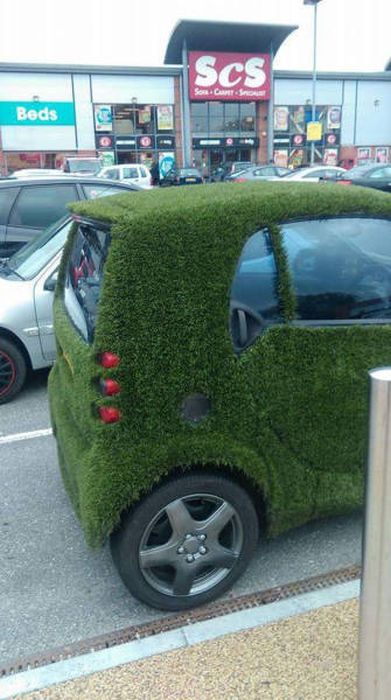 Notice: Posted with permission by AceCorp, LLC. Proud sponsor of nothing in particular.

posted by Misanthropic Humanitarian at
09:35 PM
|
Access Comments