« Saturday Gardening Thread: Hip Houseplants [KT]
|
Main
|
Saturday Afternoon Chess/Open Thread 03-11-2017 »
March 11, 2017
Ace of Spades Pet Thread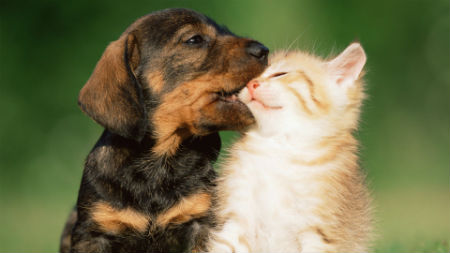 Welcome to the almost world famous Ace of Spades Pet Thread. The thread where cuteness reigns. Grab a beverage, a snack and curl up with the Pet Thread.
A Little of This. A Little of That.

Hipster ate like his dog for 24 hours. Wonder how much rabbit crap he ate. Or worse?

It's horrible to lose a pet. But to lose a pet with special needs is really horrible. Elderly blind dog found after 8 days. This is a happy story.

Meet Roco.Perhaps the clumsiest dog.

Pet alligator. Different strokes for different folks.

Dogs can be so nice. Cats? Not so much.



Meet The Pet Morons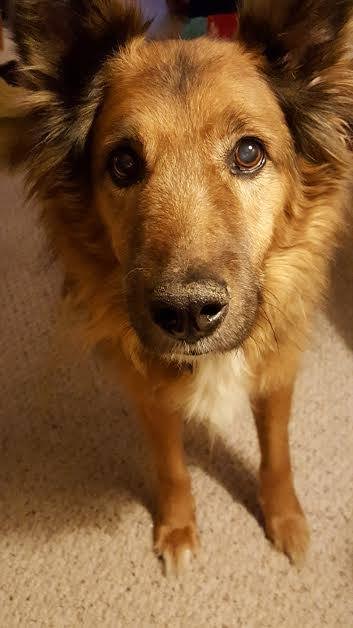 The Walker family submitted this photo of their beloved dog Dino. He recently crossed over the rainbow bridge. The following is a partial excerpt from the family's Face Book page.

Your last few days were so hard, but I'm grateful that yesterday was a reprieve, and that you got to eat a piece of pizza, wag your tail and run around a bit, and be loved on by all of us the entire day. I guess, legally, I was your "owner." Well, all I can say is, you owned me just as much as I owned you. Rest easy, Dino Walker; friend, constant companion, and well-loved dog."
Sorry for your loss.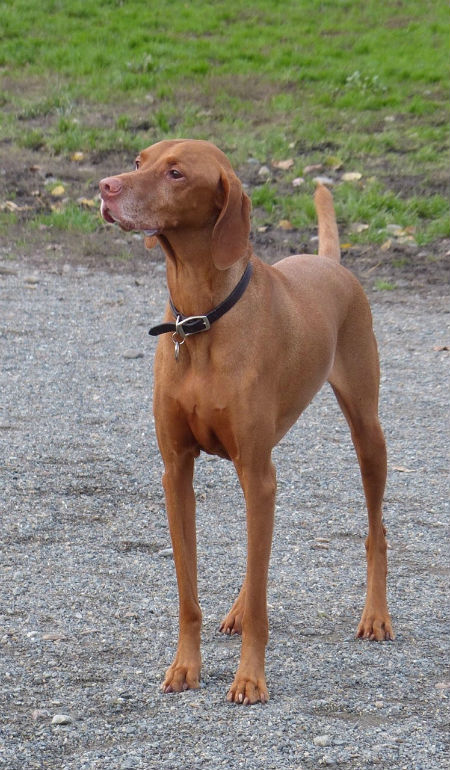 Our next submission is Tucker.

I call this "River with Awesome Dog." Tucker the Aussie near Buffalo Roam, Texas. I realized that I've burned a half a tank of gas this week just giving Dog Rides.-Dave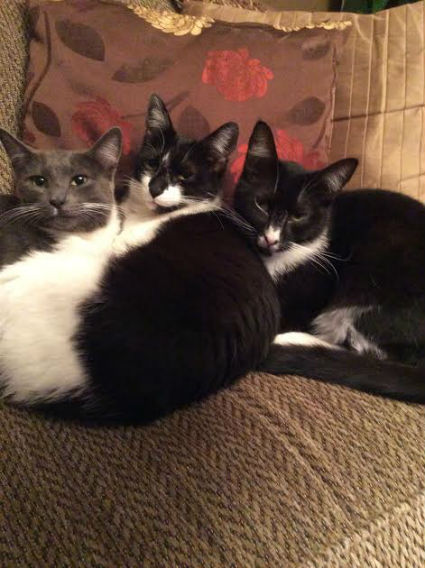 Quite the herd of cats.

Here are Grayby, Joey and Louie. The sisters' mom, semi-feral, dialed back her wild lifestyle long enough to birth and ween them in our home. They are very sweet and we thank her.-Marilee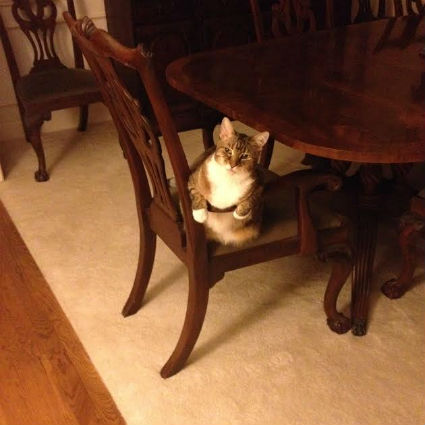 Jane D'oh's cat Sparky recently passed. Sorry to hear of your loss Jane.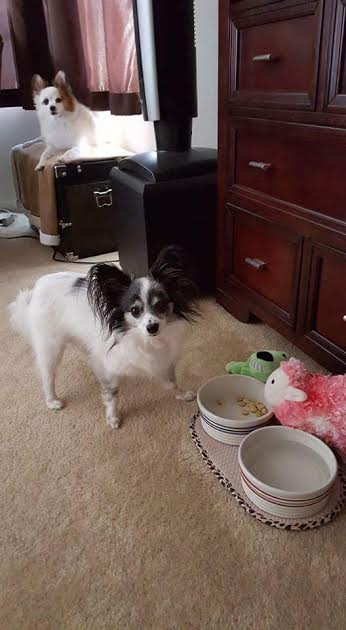 Check out these trouble makers.

I am lurker Ben H. I love ASHQ , read it everyday . These two morons are my Papillons, Thumper (in the back), and Bambi who is always sharing her food with her toys.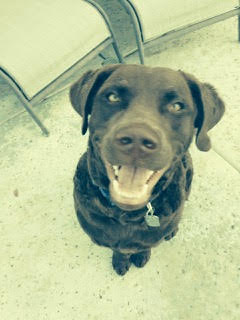 Our last submission of the week features another pair of trouble makers.

I have been a lurker sometimes commenter since back in the days when the "Llama Butchers" was a live link!
These are our the ridiculous twins;Reggie and Turner. They are Lhasa apso, poodle and dachound and they are brothers. They are the sweetest little bastards around! They love to chew, we call them "power chewers" because they can obliterate a rawhide bone in minutes! They have a very discerning palate and prefer American rawhide and highend electronics. They won't eat a cheapo remote from Walmart, oh no, these guys only chew the remote that belongs to the surround sound that has to be special ordered and $$$$ and they also think iPhones are delicious!!
Thank you MisHum for all you hard work. Sincerely, Cheribe
No. Thank you and the rest of the Morons for submitting photos. We really appreciate all of your submissions and for stopping by. If you want to submit a photo, please include your nic, your pet's name and breed if applicable. We think we are running low on photos. So if you would like to resubmit photo(s) of your pet please feel free to do so.
Tips, photos, stories, etc can be sent to petmorons at gmail dot com. Thanks again.
Here's hoping you have a great week.

posted by Misanthropic Humanitarian at
03:00 PM
|
Access Comments