« Feeding Status: Frenzy (MJ)
|
Main
|
The Morning Report 3/6/17 »
March 05, 2017
Sunday Overnight Open Thread (3/5/17) Yippe-Skippy Edition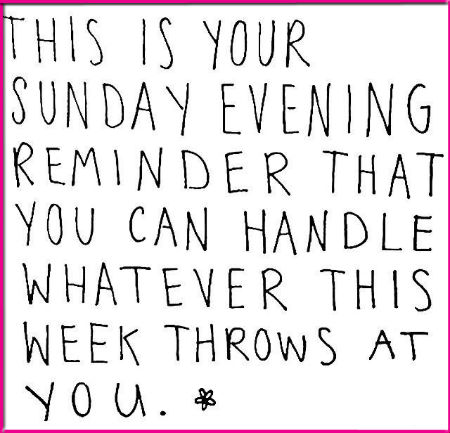 Quotes of The Day
Quote I

Either you run the day or the day runs you. Jim Rohn

Quote II

Cleaning your house while your kids are still growing up is like shoveling the walk before it stops snowing. Phyllis Diller

Quote III

Work for something because it is good, not just because it stands a chance to succeed. Vaclav Havel
*****
Heading to Florida for vacation? What's on your agenda, Disney? Busch Gardens? How about Bob Ross's grave.

The Happy Painter had more up his sleeve—a non-painting children's show was in the works, for one—when he was diagnosed with lymphoma in 1994. The Joy of Painting was canceled in order to give Ross time to focus on his health, but he passed away the following year, at the age of 52.

If you'd like to pay your respects—maybe with some cheerful little woodland creatures like the ones above—you can find Bob Ross at Woodlawn Memorial Park in Gotha, Florida. While his headstone may be understated and unassuming, there's no doubt who it belongs to.

Numerous things can be said about President George W. Bush. One of the things that can be said about him is his respect for our armed forces. Portraits of Courage: A Commander in Chief's Tribute to America's Warriors
Quite the artist. Not as talented as Yoko, but nice work. Don't worry, no Yoko for you this evening.

I like coffee. I like toast. I'm not sure if I'm ready for coffee toast.

Mark your calendars. March 1, 2017 will be one to remember because on that day, people in Japan will be able to put coffee on their toast. What a time to be alive.

According to Curazy, Snow Brand Milk is releasing a spreadable version of its coffee to mark the 55th anniversary of its release.

If you've ever had Snow Brand Milk's Coffee, you'll know it's rather creamy and sweet, so it should make a good toast spread.

No tooth fairy. No Santa. Neil deGrasse Tyson must be a fun parent. Not.

Since we are on a science kick, everything you wanted to know about boobehs but were afraid to ask.
Shyness, a good thing? A bad thing? "Shyness isn't a single situation or character, but rather an irregular interloper in human affairs."

Children. They certainly can be cute at times. Five year old friends are out to confuse their teacher.
SJWs are not a modern phenomenon. Before them were feminist trailblazers. Meet three feminists who caused serious damage to our society.

Likewise, she fueled the "all pornography is violence against women" meme. She got into a very public spat with the porn industry. Unfortunately for her, one of them dug up the following from her 1974 book Woman Hating:

The parent-child relationship is primarily erotic because all human relationships are primarily erotic.
The ONT Musical Interlude
March 5, 1982, Actor and singer John Belushi died from an overdose of cocaine and heroin. Belushi was one of the original cast members on US TV's Saturday Night Live, played Joliet 'Jake' Blues in The Blues Brothers and also appeared in the film Animal House. His tombstone reads "I may be gone, but rock n roll lives on." via thisdayinmusic.com
1994, Grace Slick was arrested for pointing a shotgun at police in her Tiburon, home in California. The singer was later sentenced to 200 hours of community service and three month's worth of Alcoholics Anonymous meetings. via thisdayinmusic.com
*****
Columbia University professors are brilliant. Trump is responsible for suicides.

Two Columbia University professors sent a letter to the school's president that links the "political suffering" of students and faculty to a "cluster of suicides" on campus. The culprit? None other than the president of the United States, Donald Trump.

Ever waste some food. Did you ever hear this at the dinner table? there are starving children in China. Instagram blamed for food waste.

Take the idea that Instagram is the cause of food waste. The suggestion comes from a report promoted by Sainsbury's, the British grocery chain.

Today's younger generation in particular wastes food at a higher rate because, says a Guardian article that highlights the study's conclusions, they're "the most likely to try unusual recipes to create Instagram-friendly dishes, involving exotic ingredients that are harder to reuse." And that, the study claims, leads to waste.
Hell, we didn't even have personal computers or wireless devices as kids.

Court TV has come and gone. If you want to bring it back, don't broadcast your friend's trial using Facebook Live.

Fighting depression? Cramming anti-depressants up your a$$ is not the way.Genius Award Winner.

10 minutes of CPR. Tonight's Feel Good Story of The Day.

Tonight's ONT has been brought to you by Teamwork.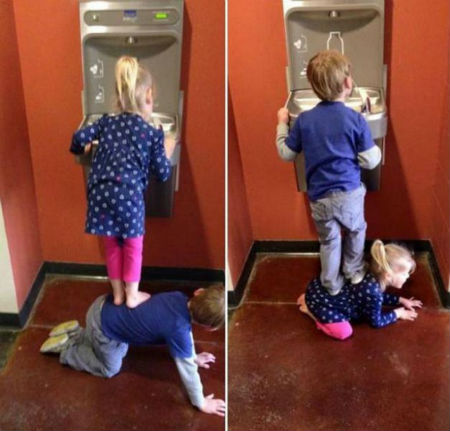 Notice: Posted with permission by AceCorp, LLC. The use of The ONT is for external use only.

Top 10 commenters:
1 [551 comments] 'J.J. Sefton' [77.37 posts/day]
2 [542 comments] 'TheJamesMadison'
3 [390 comments] 'Insomniac - sin valor'
4 [384 comments] 'Jane D'oh'
5 [375 comments] 'Steve and Cold Bear'
6 [353 comments] 'JEM'
7 [352 comments] 'Lizzy'
8 [321 comments] 'Christopher R Taylor'
9 [316 comments] ' E Depluribus Unum'
10 [315 comments] 'TheQuietMan'
Top 10 sockpuppeteers:
1 [54 names] 'Mike Hammer, etc., etc.' [7.58 unique names/day]
2 [54 names] 'Nigel West Dickens '
3 [47 names] 'Notorious BFD'
4 [40 names] 'Count de Monet'
5 [38 names] 'Scalia's Ghost'
6 [37 names] 'Cicero (@cicero)'
7 [37 names] 'an indifferent penguin'
8 [36 names] 'JEM'
9 [36 names] 'Steve and Cold Bear'
10 [34 names] 'Insomniac - sin valor'
h/t Maetenloch

posted by Misanthropic Humanitarian at
09:30 PM
|
Access Comments