« Saturday Gardening Thread: Gearing Up [KT]
|
Main
|
Saturday Afternoon Chess/Open Thread 02-25-2017 »
February 25, 2017
Ace of Spades Pet Thread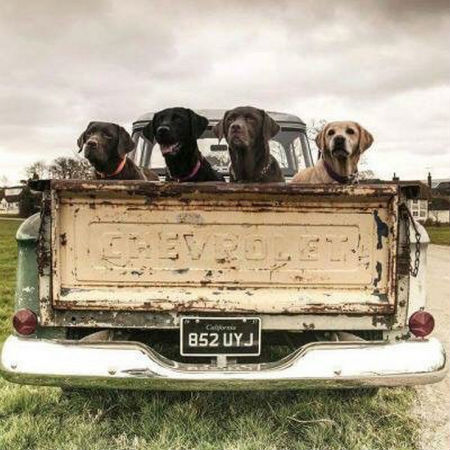 It's that time again, time for the almost world famous Ace of Spades Pet Thread, where 4 legged Morons are welcome.
Get comfy and grab a beverage or a piece of pie and enjoy. Before we get going, do any of these dogs belong to you? h/t Oregon Muse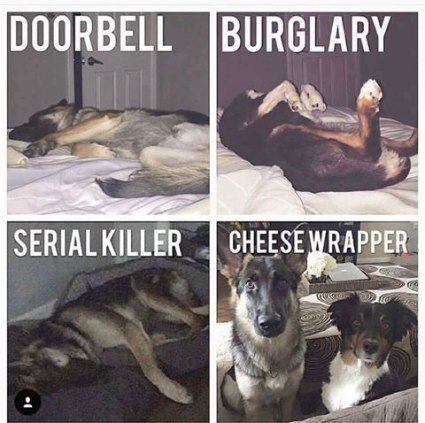 A Little of This. A Little of That.

The lack of coffee leads to misidentification of "strange" dog.
The joys of owning a tall dog.
The Pet Thread has its Genius Award Winner.
*****
***
The preceding video was submitted by Jane D'oh

Firefighter saves Fido on the ice. h/t CBD.
*****



Meet The PetMorons
Our first entry today is Lola the English Setter.

This is my English Setter, Lola. My wife says she is the devil dog. Oh and that is one of her long coated Chihuahuas, Arrow, looking on. She has six of them. Poor Lola. Poor me,

Cheers
Tom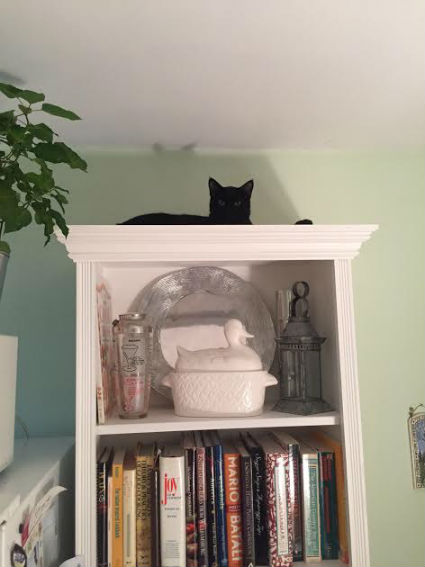 This is Clyde, Bonnies brother and the kitty who plays fetch. As you can see, he also prefers a superior firing position. To add perspective, the white edge in the lower left is the top of our fridge. Cheers, -Brave Sir Robin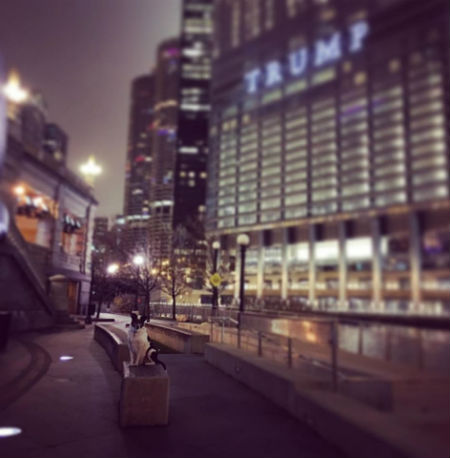 Thomas submitted this.

Should have sent this for today! Would have gone over yuugely! IMHO! My sons dog Finley, mixed breed border collie. Chicago USA.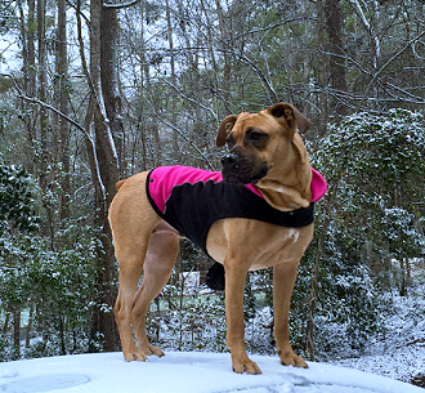 This is Roxie. Excellent dog. Free from the pound, who just shrugged and said "Boxer mix." Our guess is Boxer + American Staffordshire, or maybe just AmStaff. Other guesses welcome. signed, "doomed"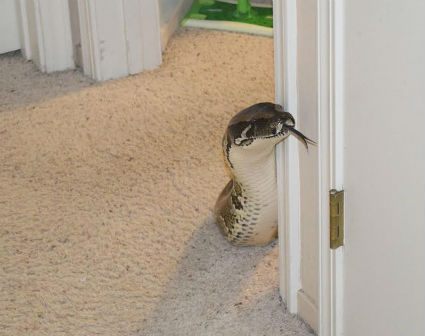 This is Gracie, peeking around the corner to see what her two humans are up to. The rest of her 11 feet are around the corner in the other room. (She is a Burmese Python of standard coloration.)-Ron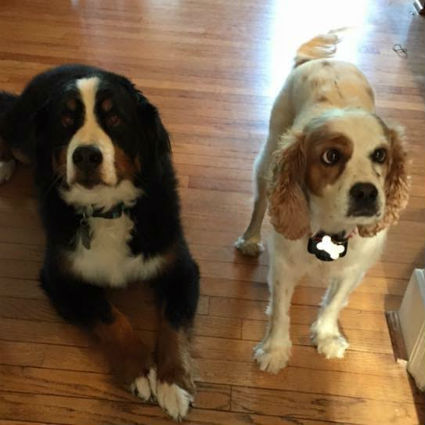 Hello! I'm a longtime, daily lurker and have been since 2010. Love this site, Ace, the Cobs and especially the pet thread. Attached is a pic of my two dogs.

Greta was a loving and loyal Bernese Mountain dog who was by our side (sometimes underfoot) every second of the day until her hip dysplasia got to be too much for her. We still miss her.

Cooper is the Cavalier mix on the right, whom we rescued about 5 years ago. There may not be a sweeter, happier dog on the planet, although he still misses his Great-girl. Of note, he's not blind, just cross-eyed. Fits right in at our crazy house.

Love to all the moron pets!-Becky

Wow, what a great bunch of pets. Thank you for sharing with us. Do you have a photo you wish to share? Funny animal video or some animal news? You can reach us at petmorons at gmail. We are looking forward to your submissions.
Here's hoping you and your pets have a great week!!


posted by Misanthropic Humanitarian at
03:00 PM
|
Access Comments