« Saturday Morning Weird News Dump
|
Main
|
Saturday Gardening Thread: Something for everyone, I hope. [KT] »
February 18, 2017
Thread below the Gardening Thread: Swamp Thing [KT]
Serving your mid-day open thread needs

Into the Swamp
Here at AoSHQ, a few heartening signs of swamp-draining have been noted lately.
The "swamp" in question of course is Washington DC, but also includes much of the bureaucracy, judiciary, and cultural command posts of the country, such as the media and entertainment industries. The tributaries comprise America's educational system, long dominated by the radical left and protected by tenure and union power. It is this ideological effluent center that has done so much to poison the discourse of American politics, smearing every institution that contributed to the country's greatness, and radiating hatred of all things most citizens hold dear . . .
Most of us can't do much right now about the swamp in D.C. But maybe some of us can do something to help drain the real swamp: Academia.

Via Insty, a Knoxville News Sentinel piece with advice for a new university chancellor. Including:
- Embrace the Tennessee Student Free Expression Act. State Rep. Martin Daniel, R-Knoxville, has introduced HB739, which quotes the Tennessee constitution: "The free communication of thoughts and opinions, is one of the invaluable rights of man, and every citizen may freely speak, write, and print on any subject."

Daniel's bill states the obvious: "In recent years, state institutions of higher education have abdicated their responsibility to uphold free speech principles."

- Commit to hiring conservatives. . .
How do you think the Chancellor feels about the advice in the piece above? That is more important that what she thinks, of course.
Got any ideas that might cause an educational official to look for a space which is safe from the ideas of other people? Have you gotten involved yourself in a bit of academic swamp-draining? Here's one area where it is possible to act locally. This may not always be easy. We might also think about some ways to support those who engage the monster.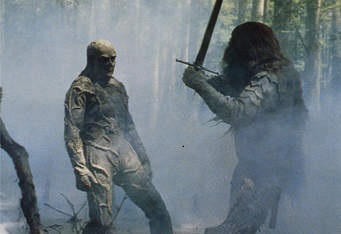 Anybody remember Blue Sky Sessions? Ours is now open. Throw out an idea, if you've got one. We can work out the practicalities later.


posted by Open Blogger at
11:15 AM
|
Access Comments