« The Vicious, Hateful, Racist, Misogynistic, Classist, Nationalistic Voter ID....And Open Thread
|
Main
|
The Morning Report 2/13/17 »
February 12, 2017
Sunday Overnight Open Thread (2/12/17) Wandering Aimlessly Edition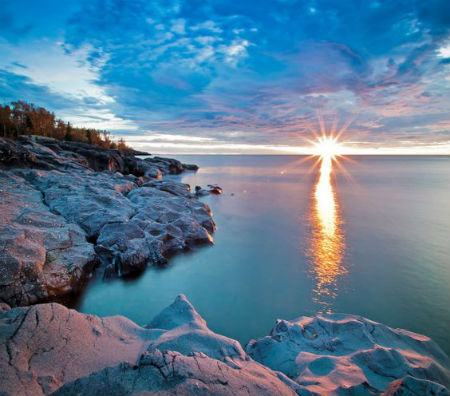 Quotes of The Day
Quote I
Exploration is really the essence of the human spirit.-Frank Borman

Quote II

The everyday kindness of the back roads more than makes up for the acts of greed in the headlines.-Charles Kuralt

Quote III

We are all travelers in the wilderness of this world, and the best we can find in our travels is an honest friend.-Robert Louis Stevenson

Quote IV

Just got back from a pleasure trip: I took my mother-in-law to the airport.-Henny Youngman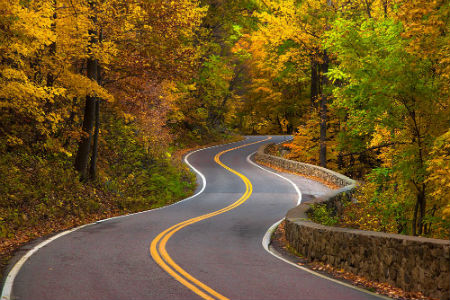 Let's go.
**********
Per a 2015 report, a year at Georgetown University cost $66,971. That is a significant amount of money to be taught slavery is good. Slavery good, forced sexual relations even better.

"Are you more morally mature than the Prophet of God?" Brown says. "No, you're not."

So, there you have it. If Muhammad held slaves, how bad could slavery really be?

It's a challenging point, actually: if the Prophet behaved in a certain way, who are Muslims today to stand in judgment of him and what he did? If we say that slavery is evil, are we not implicitly condemning the Prophet as an evildoer? Can a Muslim do that and still be a good Muslim? I don't know
*****
Traveling from the Left to the Right is a journey. It starts with one step.

Chadwick Moore, a 33-year-old journalist who lives in Williamsburg, had been a lifelong liberal. Then, last September, he penned a profile for Out magazine of Milo Yiannopoulos — a controversial alt-right extremist who is an outspoken critic of feminism, Muslims and gay rights (despite being openly gay himself). Although the Out story didn't take a positive stance — or any stance — on Yiannopoulos, Moore found himself pilloried by fellow Democrats and ostracized by longtime friends.
***

Kristallnacht and University of California, Berkeley.



Everything you needed to know about windshield wipers. But were afraid to ask.
*****
I look to a day when people will not be judged by the color of their skin, but by the content of their character. Martin Luther King, Jr. Isn't that the true essence of diversity?

Diversity Can Inhibit Learning and Cognitive Growth, Study Says
A new study published in the Journal of Higher Education challenges diversity's vaunted status.
The ONT Musical Interlude
*****

As we approach Valentine's Day, love music is in the air.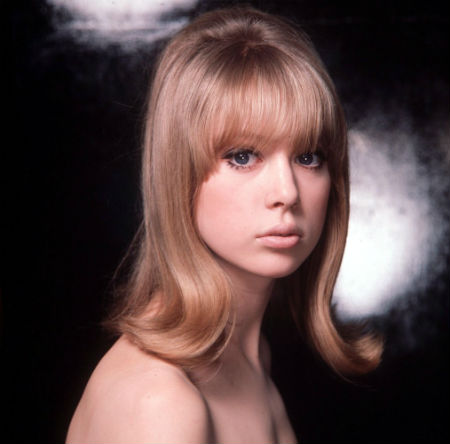 Meet Pattie Boyd, Layla. Yes, that Layla.She must have had some type of magical power.

What is good for the goose that identifies as a gander.........Fighting fire lunacy with lunacy.

One especially audacious budding politician from the University of Sydney, Alex Fitton, identified as a woman in late 2016 to win one of two student leadership positions. The student body's constitution prohibited two cis-gender males from holding the office. Fitton represented the Liberal Party, which, confusingly for Americans in particular, is Australia's main (nominally) conservative party. "Liberal" in this context means classically liberal, in the mould of the French political theorist Montesquieu and others.

KISS is back out marketing again. Officially licensed AIR GUITAR STRINGS. Awesome!!!

Can't wait to see the officially licensed AIR DRUM STICKS.
*****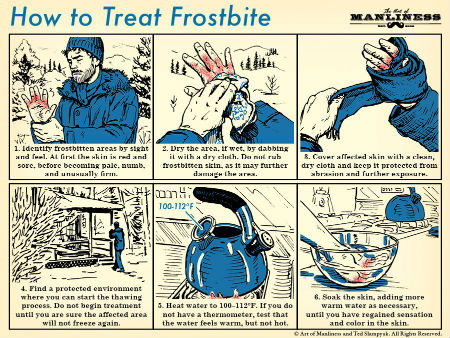 We have Morons all over the world. If any of you warm weather 'Rons & 'Ettes ever get to the northern regions and experience cold and frostbite. Have a hot toddy and read this.

Is your significant other a fan of art? Are you stumped on the upcoming Valentine's Day gift? Are chocolates and flowers boring and mundane? Going out for dinner routine? How about a Van Gogh action figure, complete with detachable ear?

Dumb b*tch awardGenius Award

You hear about the police shootings but you don't hear about the lives they save and the lives they alter.Today's Feel Good Story of The Day.

Tonight's ONT has been brought to you by Car Pooling.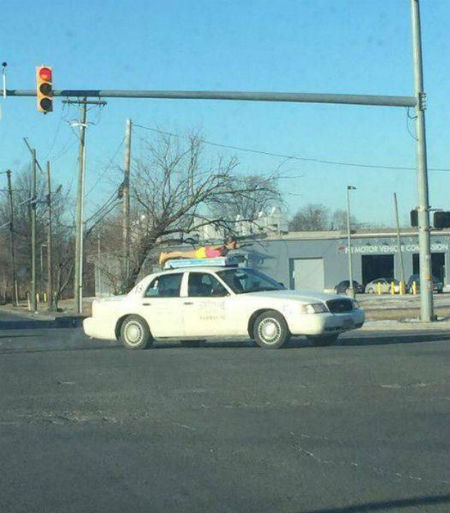 Notice: Posted with permission by AceCorp, LLC. Failure to follow directions may result in injury, banishment and/or death.
*****
Top 10 commenters:
1 [530 comments] 'TheJamesMadison' [74.44 posts/day]
2 [454 comments] 'J.J. Sefton'
3 [447 comments] 'Christopher R Taylor'
4 [425 comments] 'rickb223'
5 [416 comments] 'garrett'
6 [376 comments] 'Steve and Cold Bear'
7 [354 comments] 'Aetius451AD'
8 [325 comments] 'Mike Hammer, etc., etc.'
9 [319 comments] 'Skip'
10 [305 comments] 'Lizzy'
Top 10 sockpuppeteers:
1 [47 names] 'Preezy 44' [6.60 unique names/day]
2 [44 names] 'Notorious BFD'
3 [40 names] 'andycanuck'
4 [37 names] 'Bertram Cabot, Jr.'
5 [35 names] 'Count de Monet'
6 [34 names] 'Steve and Cold Bear'
7 [32 names] 'Mike Hammer, etc., etc.'
8 [32 names] 'Steve and Cold Bear'
9 [31 names] 'Duncanthrax'
10 [29 names] 'an indifferent penguin'

posted by Misanthropic Humanitarian at
10:00 PM
|
Access Comments