« NYT Reporter Jacob Bernstein -- Son of Carl -- Apologizes For Having Called the First Lady a "Hooker"
|
Main
|
The Morning Report 2/15/17 »
February 14, 2017
Tuesday Overnight Open Thread (2/14/17) Happy V.D. Edition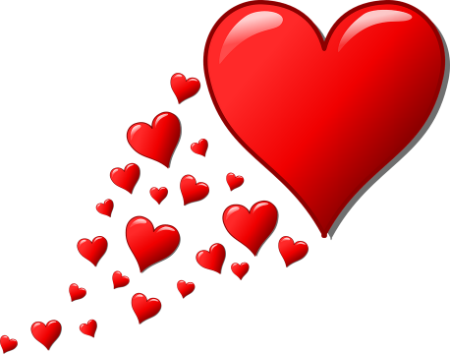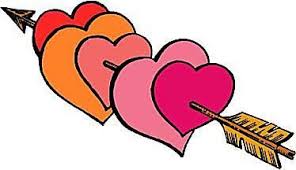 *****
Quotes of The Day

Quote I

Love is when the other person's happiness is more important than your own.-H. Jackson Brown, Jr.

Quote II

All you need is love. But a little chocolate now and then doesn't hurt. -Charles M. Schulz

Quote III

There is no love without forgiveness, and there is no forgiveness without love. -Bryant H. McGill
Purchase a spouse? The cost of getting rid of a spouse or obtaining one has always been expensive.

Back in the early-to-mid 1800s, "wife selling" offered itself to many Brits as an easier and less costly alternative to a traditional divorce.
Before 1857, the year that the first divorce court would appear in England, divorcing one's spouse was a tough and costly endeavor. In order to legally file for the dissolution of a marriage, you'd need a private Act of Parliament and the blessing of a church — necessities that would, today, cost around $15,000.
*****
THE FIVE STAGES OF LOVE

Stage 1: Falling In Love
First there is that attraction, then the dating.

The attraction, is it in the eyes? Is it the voice?

The attraction accelerates.
While the infatuation is strong, you become a couple.

At times it pays to think before speaking. And it doesn't hurt to have a calendar marked with important dates.
We are all human, what started true and strong can become confusing.

Sometimes the breakup is unavoidable.(NSFW)

Stage 4: Creating Real, Lasting Love
But, you work it out and remain a couple.
Stage 5: Stage 5: Using the Power of Two to Change the World
LOVE

Don't forget to practice your listening skills.

Keep your expectations realistic

One of the toughest things being a couple are money issues.

Remember, you can pick your nose but you can't pick your family.

If it doesn't work out, you're not the only one who has had a broken heart. (NSFW)

Valentine Award Winner Genius Award Winner Love, hearts, organs & guns. Never a good mix.

Quite the story of the heart. Tonight's Feel Good Story of The Day.

The ONT has been brought to you by the way to a man's heart.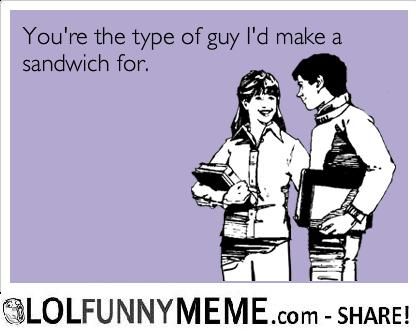 Notice: Posted with permission by AceCorp, LLC. Kid Tested. Mother Approved.

posted by Misanthropic Humanitarian at
09:33 PM
|
Access Comments