« Chris Cuomo: Saying "Fake News" to a Journalist Is The Same As Calling a Black Person the N-Word
|
Main
|
The Morning Report 2/10/17 »
February 09, 2017
Thursday Overnight Open Thread (2/9/17) Fast & Loose With The Facts Edition
The ONT received the following from Speaker of The House Paul Ryan this past week. His letter was dated February 1, 2017.

Dear Misanthropic Humanitarian:
The people of Wisconsin have spoken.
With a loud, clear, conservative voice on Election Day, Wisconsinites shocked the political world by electing Republicans with a mandate to:
Aim High. Be Bold. Go Big. GET RESULTS!!
[May I interject? That was my first laugh.]
We have a new President, a unified Republican government, and a new beginning.
[Several paragraphs of babble and begging for money]
During President Obama's eight years in office, we were subjected to broken promises, failed policies at home, and the loss of respect for our country around the world.
Our country was going the wrong way (and fast).
We have to fix that. And WE WILL!
We're acting quickly to repeal and replace ObamaCare.
[That sentence earned my first utterance of Bullshit]
[Several more paragraphs of hoo-rah]
We've tried health care the Washington Way.
Now let's do it the American Way by replacing ObamaCare with patient-centered system with more choices, better services and lower costs.
I want to give you back the control that ObamaCare took away from you.
[Another page and a half of campaign rhetoric, begging for money, proud of having my help yadda, yadda, yadda. ]
Nothing will stop us.
Sincerely Yours,
Paul Ryan
Wisconsin Congressman
House Speaker
PS. [Blah, blah, blah and blah]
*****

Yes, fast and loose with the facts. Just exactly were you Republican (?) folks doing while TFG was in the White House. You brought how many bills to repeal Obamacare, but you didn't have anything ready to go? Games, it's all fun and games until you have a chance to "govern".

So repeal and replace ehh Congressman? My response Congressman.


Quotes of The Day
Quote I

There is no distinctly American criminal class - except Congress. -Mark Twain

Quote II

The American Republic will endure until the day Congress discovers that it can bribe the public with the public's money. -Alexis de Tocqueville

Quote III

The only difference between death and taxes is that death doesn't get worse every time Congress meets.- Will Rogers

Quote IV

Americans have a lower opinion of Congress than they do of the NFL replacement refs, head lice, traffic jams, cockroaches and even the group to which yours truly belongs - Washington political pundits.- Juan Williams
Juan, The ONT believes you are tied about right now.
*****
A UFM (Unidentified Flying Moron) submitted this to The ONT. He received this letter from the president of the company.
Dear Peetniks,

In light of recent events, I'm reaching out to reaffirm our values and beliefs as a company. Peet's is and always will be a place of inclusion and community. Our Peet's family is made up of a vibrant mix of people from many walks of life, beliefs and backgrounds, and it is this diversity that makes us so special. We source coffee from 25 countries around the world, and have established mutually beneficial long-term relationships based on trust and respect for different people and cultures.

In these times of uncertainty, we stand strong in our dedication to equality. We do not accept intolerance or discrimination. We do not waver in our commitment to our team members, customers and communities in which we live and work to provide a safe, tolerant and welcoming place. Our doors are open to you - no matter what country you hail from, your spiritual beliefs, the color of your skin or whom you love. That is how Peet's began more than 50 years ago -- when we were founded by a Dutch immigrant -- and it is this ethos that still drives us today and is a source of such pride. As such, we are committed to doing the right thing, and we will not be shaken in our quest to be a beacon of equality and tolerance.

Thankfully, there are guardians of liberty in these uncertain times. The American Civil Liberties Union (ACLU) is organizing lawyers throughout the country to defend the country's civic values and the human rights of our citizens. The ACLU is a non-partisan, non-profit organization with no political affiliation dedicated to defending the most vulnerable in our society.

In parallel with a national coffee fundraiser taking place this weekend and supported by scores of coffee companies, Peet's will be making a $25,000 donation to the ACLU on behalf of all of our Peetniks. Through this campaign, we hope to contribute to an effort that is about equality and creating a world built on tolerance, inclusion and community.

Be assured that we stand together and hold true to our values.

Thanks for making Peet's such a great place to work.
Peet's is the owner of Caribou Coffee. What is wrong with this employer's letter?
NO PURCHASE OR PAYMENT OF ANY KIND IS NECESSARY TO ENTER OR WIN.

Screw Starbucks, shove it Caribou. My coffee allegiance belongs to Black Rifle Coffee Company.

"If the CEO of Starbucks is going to push press releases with a political agenda, I'll be the counterpoint. I'll be the conservative option.

My intention isn't to defame Howard Schultz. Starbucks is a great company for its employees. But Schultz has openly said that he doesn't want the business of conservatives. I don't like his political agenda. So I'll supply coffee to the people that he doesn't want to.

And I know Starbucks is hiring a PR company to defame Black Rifle. They are going to go after my company and tell people that I can't do what I said I would. They plan to do it through proxies with social media pundits and a few news outlets. And it just continues to get unraveled more about why people shouldn't do business with them."
Usually The ONT stays away from business promotion. But not tonight. C'mon Morons let's help this guy's business.

Hmmmm. Debbie Blabber Mouth Wasserman Schultz is in the news again.It seems as if one of her aides is under criminal investigation.

After her embarrassing resignation from her role as DNC chair, Rep. Debbie Wasserman Schultz hid from the spotlight for months. However, she is back, and, once again, linked to a corruption scandal.

Politico reported on February 6 that Imran Awan, who is currently employed by Wasserman Schultz, is under criminal investigation for "wide-range equipment and data theft." Wasserman Schultz's communications director provided Politico with few details into the investigation and refused to answer any followup questions.

Is he serious? Or is he just an attention whore? Rep. Thomas Massie (R-Ky.)

Rep. Thomas Massie (R-Ky.) introduced a bill (HR 899) Tuesday that contains just one single sentence "The Department of Education shall terminate on December 31, 2018."
Block grants to states and local control would be a wonderful thing.

Our Founding Fathers must be rolling over in their graves.Law being drafted to protect free speech on college campuses.

Draft legislation has been published with the aim of guaranteeing free speech in US college campuses.

The proposals would attempt to reinstate free expression by stopping institutions from disinviting controversial speakers, and explicitly teaching students that universities exist to uphold the First Amendment.

The new rules were published last week by the Goldwater Institute think tank, with the aim of forming a model for state legislatures to debate, amend and pass.
*****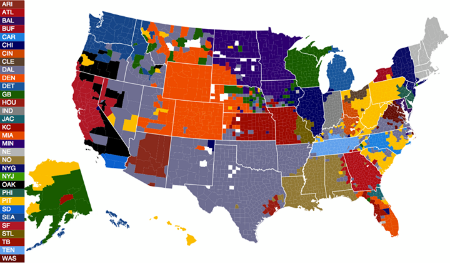 Red country, blue country, multiple color country? The country divided by football loyalty.
*****

How crappy was your first car? Was it a Porta-Potty on wheels?
*****
If you find yourself travelling in Nevada and your vehicle breaks down in Tonopah. Don't sweat it. The creepiest motel in America is waiting for you.
Mixed marriages don't always work. Something tells me there were more troubles here than a Clinton/Trump household. Just spitballin'.


Burning passions over Donald Trump's presidency are taking a personal toll on both sides of the political divide. For Gayle McCormick, it is particularly wrenching: she has separated from her husband of 22 years.
Splitting up that State Employee Pension is going to be sweet.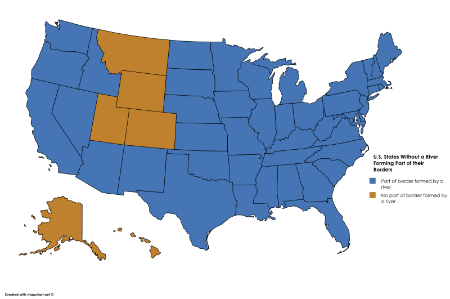 The ONT Musical Interlude
Carole King is celebrating a birthday today. She was born February 9, 1943.
Certified Gold on this day in 1970, Sly and the Family Stone's "Thank You (Falettinme Be Mice Elf Agin)"
*****

Meet the Peruvian Nuns who rock. No, not that Peruvia. Wonder what the roadies say when they drop one of those Marshall's on their feet? Oh gosh darn that super smarts?

Quite the cargo. Canada air drops wild bison in Banff National Park.

These are the first wild bison to set hooves down in Banff National Park in well over a century, after their forebears were over-hunted nearly to the point of extinction during the 1800s. They don't have free range of the park at this point, and will remain in an enclosed pasture in order to acclimate to the new surroundings. Wildlife experts have tagged the herd and will closely monitor its behavior over the next year to make sure the reintroduction process continues smoothly

Ingestible batteries are invented.

Researchers at MIT and Brigham and Women's Hospital have recently invented a breakthrough device that could make that super-targeted treatment much safer. It's an ingestible battery. Yes, it can be swallowed, unlike the button cell batteries of death all around your house. And more than that, it is actually powered by the acids in the stomach, allowing it to reside safely in your gastrointestinal tract for several days.

"A big challenge in implantable medical devices involves managing energy generation, conversion, storage, and utilization. This work allows us to envision new medical devices where the body itself contributes to energy generation enabling a fully self-sustaining system," said Anantha Chandrakasan, head of MIT's Department of Electrical Engineering and Computer Science.

Sometimes it is better to turn the other cheek and not be Genius Award Winner.

Tonight's Feel Good Story of The Day.

Tonight's ONT has been brought to you by Customization Fail.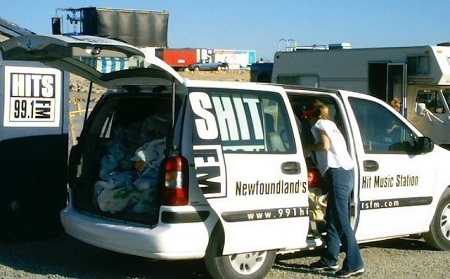 Notice: Posted with permission by AceCorp, LLC. Thursday is for quitters.
THe Group, neither do they fail or quit.


posted by Misanthropic Humanitarian at
10:20 PM
|
Access Comments