« Food Thread: Lemon Meringue Pie: A Gloppy Mess, Or Something Better?
|
Main
|
The Morning Report 1/30/17 »
January 29, 2017
Sunday Overnight Open Thread (1/29/17) Earlier Than Normal Edition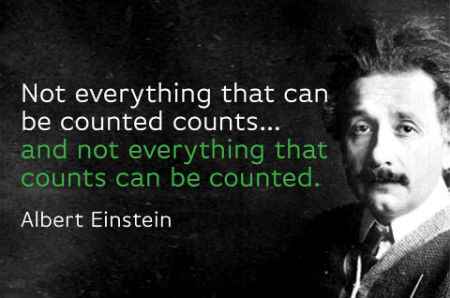 Quotes of The Day
Quote I

"I've noticed that everyone who is for abortion has already been born." –- Ronald Reagan

Quote II

"The care of human life and happiness, and not their destruction, is the first and only object of good government." –-Thomas Jefferson
Quote III

"The message that President Obama delivered in his speech at Notre Dame was: morality is immoral. Pro-life is the extremist position, not a moral position. Yet we should compromise and work to reduce abortions. Where's the compromise between life and death - and why work to reduce the number of them occurring if there's nothing wrong with them? "-Rush Limbaugh

Quote IV

I never expect to see a perfect work from an imperfect man.-Alexander Hamilton.

Maybe the NeverTrump crowd could brush up on some early American history.
*****
It must be a sad thing to go through life perpetually aggrieved. Wallowing through life without smiles and laughter must be a bitch. The SJW are upset at Jerry Seinfeld. Why? Because, Jerry is funny, white & Jooish.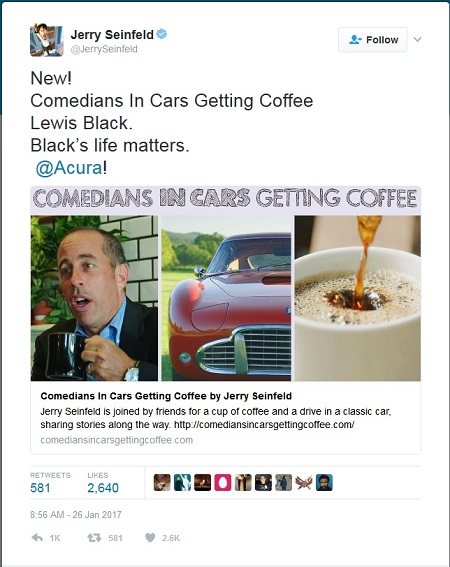 Not insensitive enough for you? How about this one?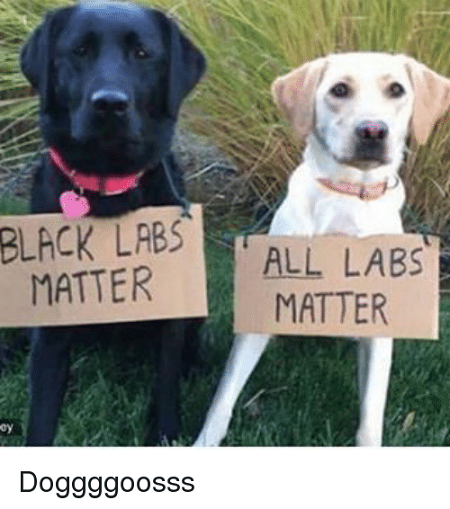 The science of Pot. A new report, the good and the bad.

Apart from the pleasures and displeasures of cannabis (for cannabis can cause both) what, according to the report, are its principal harms and benefits? The report finds good evidence for the following benefits: cannabis or cannabinoids can reduce pain in cancer patients, reduce the vomiting caused by chemotherapy for cancer, and reduce self-reported spasticity in patients with multiple sclerosis. Similarly, the report says that there is good evidence for the following harms: cannabis or cannabinoids can increase the risk of motor accidents and the development of schizophrenia or other psychoses. Rather fatuously, it seems to me, the report says that those who take cannabis are at greater risk of developing cannabis-dependency. This is a bit like saying that if you never drink alcohol you will never become an alcoholic
My father suffered Parkinson's Disease, I wish he had this. The benefits of medical marijuana.

Parents & kids smoke pot for the first time together. I can't even imagine.
*****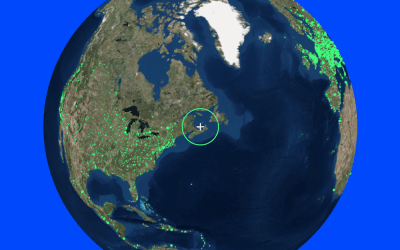 Tired of your local radio stations? Bored with Pandora? Not satisfied with Spotify? You can listen to radio around the globe. Rock 'n Roll from the U.K. is entertaining.

Here's a fun piece called Radio Garden. It's exactly what the title says. Pan the globe and listen to live radio at all the green dots.

Married woman with kids, helps out single female friends on romance. Online dating Experiment.

Which got me thinking: How can Meredith and other women use this insight to their dating advantage? We're all tired of hearing complaints about how everyday life is now supposedly intolerable since Donald Trump is president. How might conservative single women of America counter this hyperbole? I suggested Meredith alter her online dating profile to clearly set herself apart from the women on strike, and being a good sport, she immediately agreed. She wrote:

"Unlike others, I'm not on strike this weekend. Still smiling, dealing with emotional labor like a grownup, and living my life. I laugh at jokes, bake delicious things, make a mean cocktail, and don't believe in that patriarchy thing.

Let's meet."
To those of you who are single, good luck with your search of finding your equal or better half.

Employed? Like your job? Hate your job? Boring job? Interesting job? Uber drivers share their interesting stories.

.....I was prepping for a cleaning fee, trying to drive and pull a vomit bag out of the glove box, but no, she just did that airplane thing with one hand out the backseat window. She asked me if I had ever thought about dying, to which I replied, yeah - I guess so.
That's when she told me..............

Holy Shit!!! Skiing in the mountains has its dangers. Devin Stratton is one lucky individual.
The ONT Musical Interlude
Bluesman Willie Dixon died this day in 1992. Dixon was a major influence on The Rolling Stones, Cream, The Yardbirds and Led Zeppelin.

Folk trio, Peter, Paul & Mary sign their first recording contract.
*****
Well The ONT's favorite science guy is back with a new video. How to solve your power issues if you have experience an electrical blackout, not the Valu-Rite blackout.
One suggestion your humble Cob would make is to use a deep cycle battery. The ONT is sure there are some Morons out there with some experience and ideas about powering your home during a power outage. Or even ideas for living off the grid.

Let's keep Adam Wardle away from our science friend guy, The Electroboom.
Science really can accomplish anything. Using skin on his arm and bionic system of tubes, doctors were able to design a new penis — one that had the potential to be fully functional.

Finally, after a year of anticipation, Wardle's penis has been constructed and attached. He and his girlfriend spoke with ITV's This Morning to answer all of your burning questions.
Let's hope he didn't attend the Pussy March in Washington, D.C.
Some people are Above the Law. No, not the Clintons. Meet Dew the Roaming Dog. We don't need no stinkin' leash laws.

Wilson was relieved to see the doggie had an ID tag, but he would never had guessed what it read: "My name is Dew. I am not lost. I like to roam. Tell me to go home."
"Once I saw it, we both looked at each other and I knew he was OK," says Wilson. "It was so cute." But Wilson didn't tell the pooch to go home just yet. "I pet him and even hugged him," Wilson says. "He got me a little wet from the rain, but it was worth it."
It turned out Dew is a bit of local celebrity, known for strolling around on his own and greeting people. After his adventures, he always returns to a nearby farm where he lives with his family. "Dew loves to make new friends," his owners told The Dodo. "Fortunately, Dew is chipped and wears a GPS tracker so when his sneaky little self gets out and about, we always know where he is! He just likes to spread the love."

When you go to work tomorrow, celebrate National Bubble Wrap. Don't let your boss catch you bursting bubbles all day long.

These Kids will burst your bubble. But they do pick up after themselves?

My Twitter spew and receptacle for ONT tips, loose change and a cup of coffee can be sent here. Don't Twitter? petmorons at gmail dot com will find The ONT as well.

It could have went like this. Hey, Mr. Probation officer, this is Ashton Brooks White Olsen I'm running late for our appointment. Could you send a ride or meet me somewhere? It could have, but...........NOT. Let's show up to that probation meeting in a stolen car. Tonight's Genius Award Winner.

The Feel Good Story of The Day.

Tonight's ONT has been brought to you by when men were men.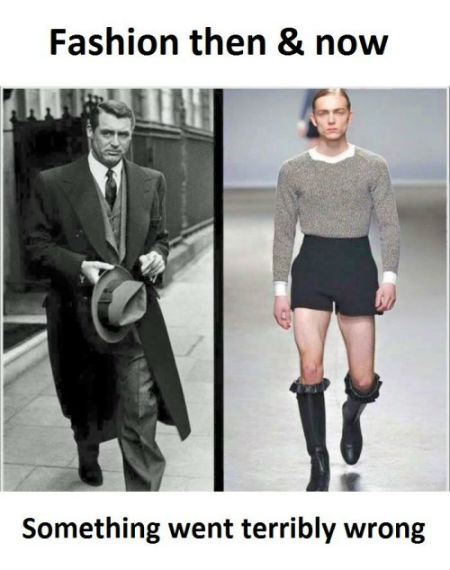 Notice: Posted with permission by AceCorp, LLC. The real AceCorp, LLC not some fake Ace.

Top 10 commenters:
1 [605 comments] 'Moron Pundit' [84.97 posts/day]
2 [540 comments] 'TheJamesMadison'
3 [476 comments] 'DoublySymmetric'
4 [421 comments] 'josephistan'
5 [421 comments] 'Christopher R Taylor'
6 [384 comments] 'garrett'
7 [365 comments] '@votermom @vm'
8 [358 comments] 'FenelonSpoke'
9 [334 comments] 'Steve and Cold Bear'
10 [316 comments] 'Aetius451AD'
Top 10 sockpuppeteers:
1 [68 names] 'Steve and Cold Bear' [9.55 unique names/day]
2 [48 names] 'DJT: POTUS'
3 [42 names] 'buzzsaw90'
4 [38 names] 'garrett'
5 [37 names] 'tu3031'
6 [36 names] 'Mike Hammer, etc., etc.'
7 [36 names] 'Soap MacTavish'
8 [34 names] 'Cicero (@cicero)'
9 [31 names] 'Ambassador Stevens'
10 [29 names] 'andycanuck'

posted by Misanthropic Humanitarian at
09:38 PM
|
Access Comments