« ...You Might Be A Democrat
|
Main
|
The Morning Report 1/27/17 »
January 26, 2017
Thursday Overnight Open Thread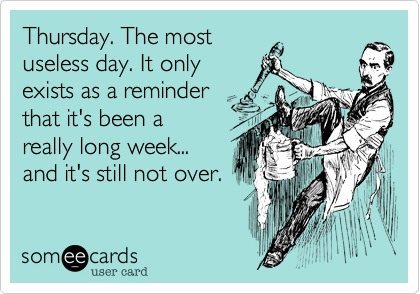 We are finishing up the first week of the Trump Administration. Attempting to find non-political Trump/Pence stuff has been a challenge. So a hodge-podge little potpourri for you Morons tonight.
Quotes of The Day
Quote I

Outside of a dog, a book is man's best friend. Inside of a dog it's too dark to read.-Groucho Marx
Quote II

Candy is dandy but liquor is quicker.-Ogden Nash
Quote III

If you don't like something, change it. If you can't change it, change your attitude. -Maya Angelou
Quote IV

"Having a dream is what keeps you alive. Overcoming the challenges makes life worth living."-Mary Tyler Moore.

Quote V (From a Moron)

I didn't vote for Trump because I thought he was an avatar of conservative values; I voted for fucking revenge.

Posted by: Mary Poppins' Practically Perfect Piercing at January 26, 2017 06:26 AM (X6fMO)

Other memorable quotes of Mary Tyler Moore.
*****
We've listened to a litany of politicians spouting the greatness of government. Remember when a certain asshole told business owners, you didn't build that?

The Agricultural Age. The Industrial Age. The Maker Movement Age.

However, there is another way to think about touching off an industrial revival in America that brings back economic growth, opportunity, and decent jobs for blue-collar workers.

That approach would embrace the Maker Movement as a deeply American source of decentralized creativity for rebuilding America's thinning manufacturing ecosystems.
h/t hank curmudgeon

12 entrepreneurs discuss their failures and lessons learned.

What are you doing this weekend? Anything exhilarating? If not, is this for you?

Jay Lehr, an advocate for the creation of the EPA says it has outlived its usefulness.

Many scientists, myself included, lobbied the federal government to form a cabinet-level agency to address these problems. [1] In 1971, EPA was born. During the agency's first 10 years, Congress passed seven legislative acts to protect the environment, including the Water Pollution Control Act (later renamed the Clean Water Act), Safe Drinking Water Act, Resource Conservation and Recovery Act, and the Clean Air Act.

At first, these laws worked well, protecting the environment and the health of our citizens. Problems were identified, measured, exposed, and major investments were made to reduce dangerous emissions and protect the public from exposure to them. EPA and other government agencies regularly report the subsequent dramatic reduction in all the pollutants we originally targeted. By the 1980s, nothing more needed to be done beyond monitoring our continuing success in cleaning up the environment. It was time to declare victory and go home.

How school choice changed the lives of two brothers.

Carlos and Calvin Battle grew up in the poorest neighborhood of Washington, D.C., where nearly two-thirds of children are living in poverty. In 2016, only 42 percent of students attending the local public high school graduated.

In an attempt to get her sons a better education, their mother, Pam Battle, enrolled Calvin and Carlos in the D.C. Opportunity Scholarship Program.

The program provides low-income families vouchers to send their children to private schools, and has shown a promising ability to increase graduation rates. However, many—including teachers unions, the Obama administration, and the education establishment—have worked to shut down the program.

Life must be a bitch to be perpetually offended. Talk about being an unhappy person. She must be a hoot to spend time with.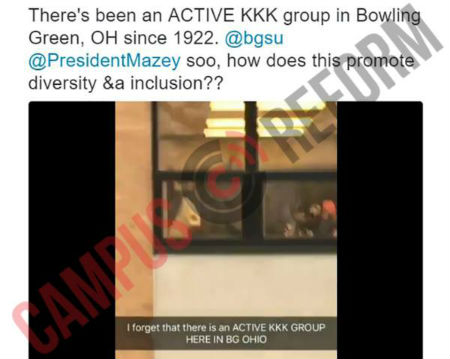 The KKK? Just a piece of equipment in a lab. Dumb (fill in your adjective here)

Your humble Cob always thought the Proctor & Gamble Logo was cool. Others didn't. Innocent things that were demonized. And yes Mr. Ed is in the mix.

Earlier this week we had cookies, we've had ice cream, now we have cake and women. Women jumping out of cakes.
The ONT Musical Interlude
On this day in 1974 the #1 song in the U.S.A.
This was a Johnny Burnette 1960 hit, No.3 in the UK.
*****
In case you've been living in your parent's basement here is what you missed a week ago Saturday.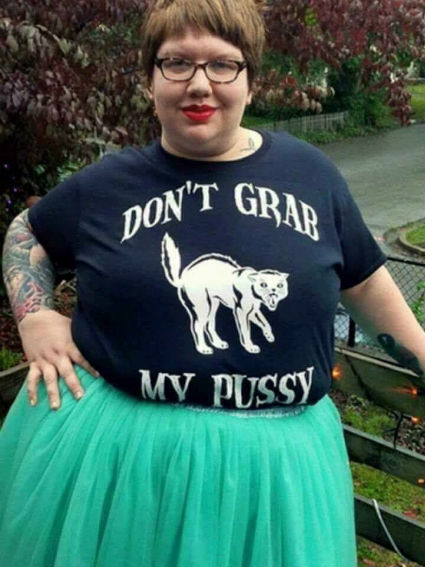 Maybe she should read Quote of The Day III.
Do you think she is related to this scholar? Quityerbitchin' unless you have the AoSHQ Platinum Subscription. It could have been worse. It could have been Yoko.

As you can probably tell, The ONT is feeling a tad misanthropic tonight. Wonder if she had a bowl or three of this after the march?

Always direct, usually funny. Steven Crowder's take on Feminists. Direct & funny.
*****

All kidding aside about fat, obnoxious and ugly to the core Progressives. Are we in the opening days of America's second civil war? Dennis Prager thinks so.

It is time for our society to acknowledge a sad truth: America is currently fighting its second Civil War.
In fact, with the obvious and enormous exception of attitudes toward slavery, Americans are more divided morally, ideologically and politically today than they were during the Civil War. For that reason, just as the Great War came to be known as World War I once there was World War II, the Civil War will become known as the First Civil War when more Americans come to regard the current battle as the Second Civil War.
The Calexit movement claims to have opened an embassy in all places, Russia.

The story of of Dylan Thomas' 'Do Not Go Gentle Into That Good Night'

Written in 1947, Thomas's masterpiece was published for the first time in the Italian literary journal Botteghe Oscure in 1951 and soon included in his 1952 poetry collection In Country Sleep, And Other Poems. In the fall of the following year, Thomas — a self-described "roistering, drunken and doomed poet" — drank himself into a coma while on a reading and lecture tour in America organized by the American poet and literary critic John Brinnin, who would later become his biographer of sorts. That spring, Brinnin had famously asked his assistant, Liz Reitell — who had had a three-week romance with Thomas — to lock the poet into a room in order to meet a deadline for the completion of his radio drama turned stage play Under Milk Wood.

Had a shitty day? Need a drink? Drink like Ernest Hemingway.

Hemingway describes it as a cocktail to be enjoyed from 11:00am on.
Take a tall thin water tumbler and fill it with finely cracked ice.
Lace this broken debris with 4 good purple splashes of Angostura, add the juice and crushed peel of 1 green lime, and fill glass almost full with Holland gin…
No sugar, no fancying. It's strong, it's bitter—but so is English ale strong and bitter, in many cases.
We don't add sugar to ale, and we don't need sugar in a "Death in the Gulf Stream"—or at least not more than 1 tsp. Its tartness and its bitterness are its chief charm.

An interesting read over at Taki's. The importance of being Ernest Hemingway.

Can one really be this stupid much of a Genius Award winner? Yes.
Maybe he had one too many Death in the Gulf Streams.

Second chances for people who want them. The Feel Good Story of The Day.

Previously a Feel Good Story of The Day. Hero has a history. Redemption.

Tonight's ONT has been brought to you by Flex Fuel Vehicles.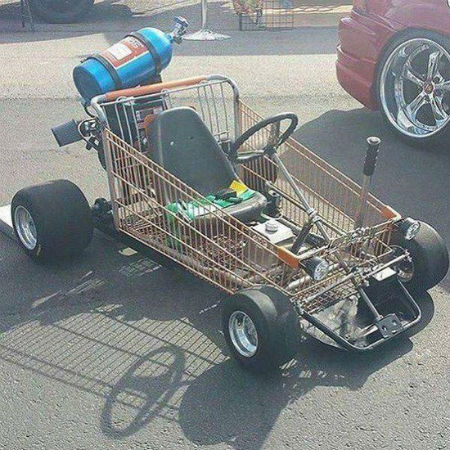 Notice: Posted with permission by AceCorp, LLC. For a transcript of tonight's ONT please send $1.99 for S&H to PO Box 666 Bumfuck, IA. 99998


posted by Misanthropic Humanitarian at
09:57 PM
|
Access Comments