« Saturday Morning Weird News Dump
|
Main
|
Saturday Gardening Thread: Corn in Winter [KT] »
January 21, 2017
In Case You Weren't Sure About SNL....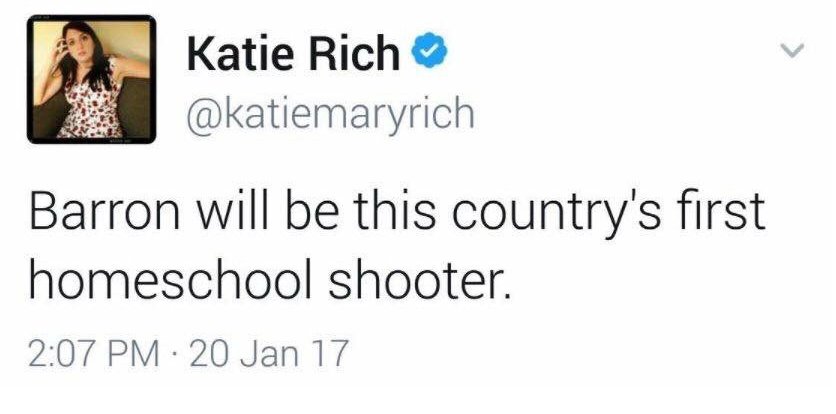 She "writes" for SNL, and I use those quotation marks because based on the small sample I have seen in the last 20 years, the show sucks, and hasn't had a good group of writers in a generation. And that's okay, because not everyone is talented, and we certainly don't have to watch it if we don't feel like it.
But attacking the child of the new president seems to be so far beyond the bounds of good taste that it cries out for social media opprobrium. It's probably too much to hope that she gets fired or suspended, but a little public abuse might focus her attentions on the vicious and uncaring soul inside her.

posted by CBD at
11:13 AM
|
Access Comments