« In Case You Weren't Sure About SNL....
|
Main
|
Thread below the Pet Thread: 21 Jan 2017 [KT] »
January 21, 2017
Saturday Gardening Thread: Corn in Winter [KT]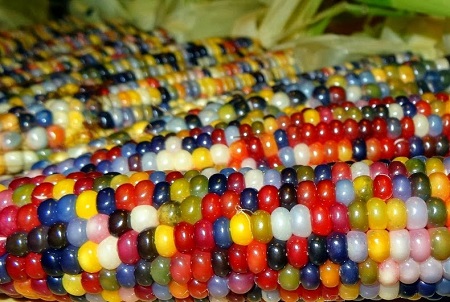 Happy Saturday to the Horde! Feeling better than you did on Thursday? The last day of Obama's presidency was National Popcorn Day. Don't know how I missed it.
If you made a trail of popcorn from Los Angeles to New York (though why would you do that?), you would need more than 352,028,160 popped kernels.
Popcorn came up in the comments here at the Saturday Gardening Thread several times last year. Particularly Glass Gem Popcorn, the kind in the photo above. Anybody popped some home-grown popcorn? How did you get it off the cob?

Have you ever grown Strawberry Popcorn? I think it looks great. Any reports on the quality of popcorn it makes?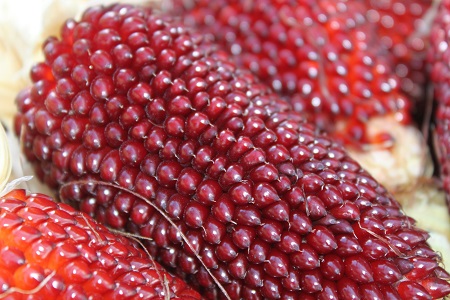 If you are going for a hull-less variety with great kernel quality, here are some recipes from the Popcorn Board. Kale-Lime? I don't think so. Cookies-n-Cream? Maybe.
Would you like to try Popping Sorghum?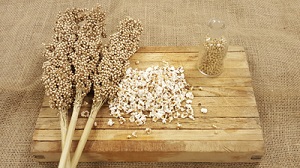 We can also shop for seeds for sweet corn in January. Not that we can plant it near popcorn. Anything new in the catalogs? GMO corn is not much of a factor in home gardening, but the photo below is one reason GMO corn exists. We have nothing against organic gardening here at the Saturday Gardening Thread. But pests happen. You might want to consider this a reminder to order some Bt. It's organic. This strain of bacteria only works on caterpillars. There's a related type that works on mosquito larvae.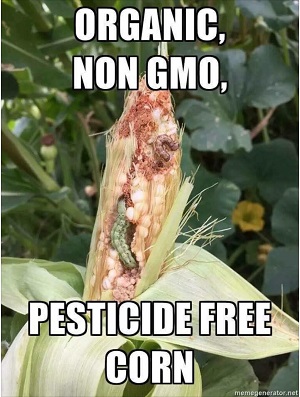 Photo is from Powerline's Week in Pictures, not the Regular Saturday Edition. Some additional corn can be found there. Not the kind you plant. Heh.
OK, this story is from TMZ, but there's a short video with a good example of a floral protest gone wrong. A thousand yellow dahlias, the National Flower of Mexico. I like dahlias. There are better ways to give dahlias to someone. Remember that you can order seeds for some whimsical dahlias, and other seeds, through the AoSHQ Amazon Store.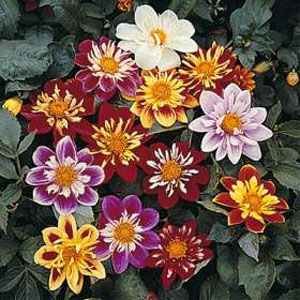 Gardens of The Horde
I found a way to post the rest of Kindltot's wild lily photos last week. Check'em out.
Anything going on in your yard or garden, or on your windowsill? Found anything interesting in those catalogs?
Here, it has been raining off and on all week. The government is back to releasing lots and lots of precious water to flow to the oceans. Building bullet trains in low-population areas takes precedence over reservoirs. Where I come from, rain is a good thing. Hope we can hold on to some of it.
Have a great week.

posted by Open Blogger at
12:30 PM
|
Access Comments