« Rule Britannia!
|
Main
|
The Morning Report 1/23/17 »
January 22, 2017
Sunday Overnight Open Thread (1/22/17)
Let The ONT begin............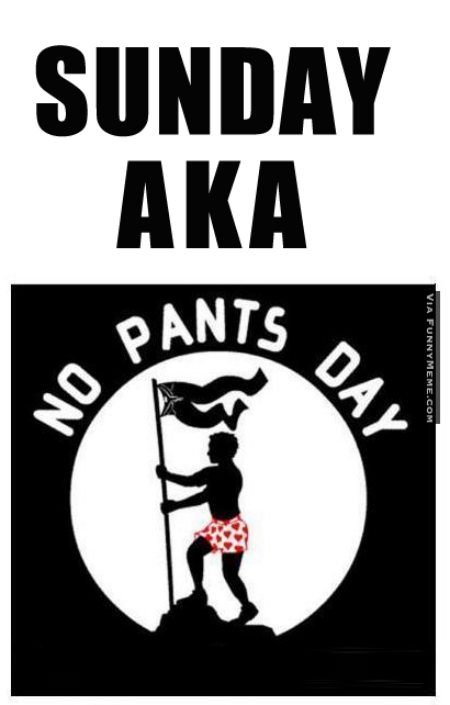 Quotes of The Day
Quote I

Many of the qualities that come so effortlessly to dogs - loyalty, devotion, selflessness, unflagging optimism, unqualified love - can be elusive to humans. -John Grogan
Quote II

Few things in the world are more powerful than a positive push. A smile. A world of optimism and hope. A 'you can do it' when things are tough. -Richard M. DeVos
Quote III

Hell hath no fury like a bureaucrat scorned. -Milton Friedman
Quote IV

If we love our country, we should also love our countrymen.- Ronald Reagan

A message to the unhinged temper tantrum throwing "adults" from a man your age.

I'm "The Man" to you racial activists. I'm the idiot who joined the military because I "wasn't smart enough" to go get a liberal arts degree like you know-it-all 20-year-old college dipshits; and for some reason you hate me for that. I'm that guy with the rifle who signed on the dotted line for $24K a year so that you budding Marxist fucksticks could have the freedom to complain about me and the manner in which I provide it. I have a little message for you.........
*****
On this day, January 22, 1973 Abortion is legalized in the Roe vs. Wade decision.

So if the child is fortunate enough to make it out of the womb does the left care for that child? When it comes to education? NO! The left cares more about their pocket books than they do about poor children.

There's something perverse about an ideology that views the disposing of an unborn child in the third trimester of pregnancy as an indisputable right but the desire of parents to choose a school for their kids as zealotry. Watching President-elect Donald Trump's pick for education secretary, Molly DeVos, answer an array of frivolous questions this week was just another reminder of how irrational liberalism has become.

Democrats often tell us that racism is one of the most pressing problems in America. And yet, few things have hurt African-Americans more over the past 40 years than inner-city public school systems. If President Obama is correct and educational attainment is the key to breaking out of a lower economic stratum, then no institution is driving inequality quite as effectively as public schools

On a brighter tomorrow note, January 23rd is National Pie Day.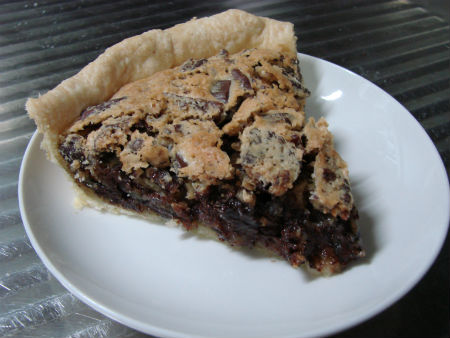 The ONT wishes that kale, tofu, etc tasted like pie. Don't you? Maybe after this latest study we should just continue to eat pie and skip the damn veggies. Salad: The Silent Killer?

Despite all the schizophrenic diet advice consumers hear on a daily basis, one thing has remained consistent: vegetables are good for you. But no more. Now, salad's a killer. According to a new "study" (produced by researcher who must have looked around and said, "There's nothing left to demonize! How will I make a name for myself?"), salad is making you feel anxious, depressed, and unable to fall asleep, among other disturbing outcomes. According to the Daily Mail:

"Internist Dr. Svetlana Kogan explained that she sees scores of her patients coming in with very non-specific symptoms—shakes, jitters, sleeplessness. But they may not realize that it could all be coming from something they believed to be healthy.

Everybody is blessed with special gifts and abilities at birth. Some people work hard, develop those skills, catch a little luck and become famous. One of these famous people would be one Shia LeBeouf. Instead of using his fame and wealth to help the country he has decided to be divisive for at least 4 years.

The actor's latest art project asks passersby to stop by the Museum of the Moving Image and say "He will not divide us" in front of a mounted camera.
On the morning of President Trump's inauguration, Shia LaBeouf kicked off a protest of his own in the form of yet another art performance.

The actor's latest project launched Friday at 9 a.m. ET with a camera installation set up at the Museum of the Moving Image in New York. Passersby are encouraged to stop before the camera and participate by repeating the words "He will not divide us."
LeBeouf's stupidity on full display.
Take a look at this election map of 2016, Maybe LaDouche LaBeouf is the divider and not President Trump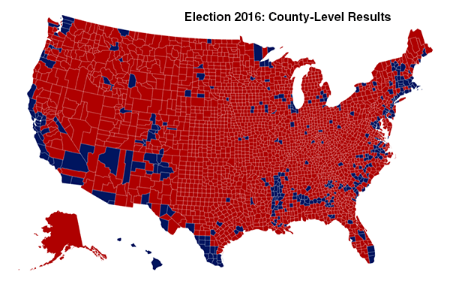 Mr. LaBeouf It appears the citizens of America are fed up with the Democratic party.

Surroundings. Observations and carelessness. The Day I Wished I Carried A Gun…and my five biggest take aways from this experience.

I've been in precarious and dangerous situations before but this one truly shook me up. If the lone gentleman had decided not to tell me because it was "none of his business" I would have innocently walked back to my hotel none the wiser.

Back at the hotel room I breathed a sigh of relief.

And I cursed myself for being so careless.

Tucker Carlson has come a long way. From the bow tie days of being Bob Novak's sit-in on CNN's Cross Fire to hosting his own prime time show on Fox News.
Tucker Carlson's on-air confrontation with anti-Trump protester is beyond wild. Then comes his confession.
Wynton Marsalis. A musician with class.
The ONT Musical Interlude

On this day in 1994 actor Telly Salavas passed away. Did you know that he had a Number 1 hit in the U.K. in 1975? Well, he did and here it is. And it isn't very good. What's worse? You decide.
*****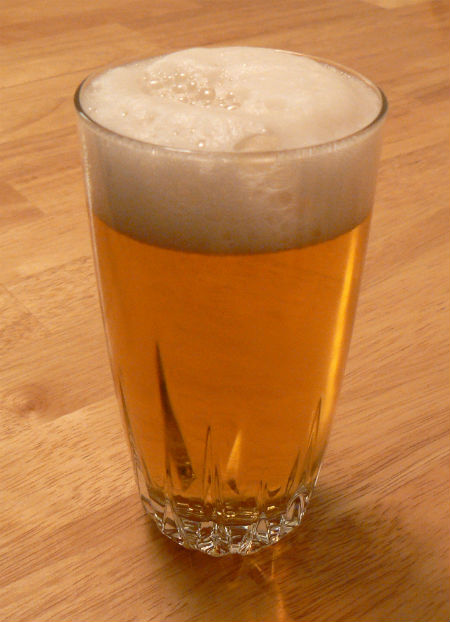 Here is one of these stories that renews The ONT's faith in young people. Instead of majoring in Queer Gender Studies, Organic Fashion Design; Beer brewing on the moon.

A team of University of California, San Diego students are competing to send an experiment aboard a spacecraft built by Indian startup TeamIndus, which received a million bucks as part of Google's Lunar XPRIZE competition. The students, like all of us, want to know whether yeast can survive to ferment beer on the Moon.

The proposed experiment starts with wort—malt and water mixed together, prepared on Earth and placed into a special experimentation vessel. The vessel would allow the fermentation process, where the yeast turns sugar to alcohol, and the carbonation process, of getting the bubbles into the beer, to occur simultaneously without releasing any excess carbon dioxide.
*****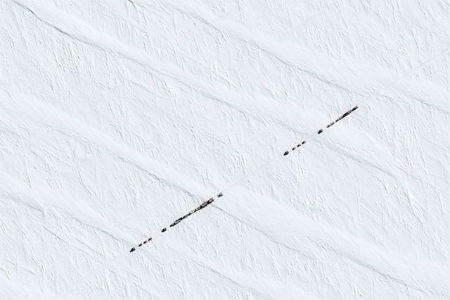 The isolation of Antarctica on display.

Concordia Station is a remote Antarctic research center jointly run by France and Italy. It is staffed by dozens of scientists and technicians who work in near isolation, with the next closest station hundreds of miles away.
It is so remote that in order to replenish its supplies, a convoy of containers pulled by a tractor must make a 10 day, 600-plus mile journey across inhospitable terrain dubbed "White Mars." A recent image from France's Pleiades space satellite captured the journey, the convoy a tiny black scratch in a massive white expanse

Not only am I a Moron I guess I'm an angry white man as well. To the 'ettes, are you angry white women?

When we're not beating up our wives and girlfriends or killing Meskin illegals with our concealed-carry Glocks purchased at the Tactical Knife and Gun Wholesale Megamarket in Lumberton, North Carolina, we're pretty much leading normal lives hanging around the Waffle House so the process server can't find us and extradite us to southern Alabama to face charges on the 47 months of back child-support payments we never paid because we "just forgot, Your Honor."

News tips, loose change and remote batteries can be sent here. Or here, petmorons at gmail.

Driving fails. Shit happens. Multiple Genius Award Winners.
The Feel Good Story of The Day

Tonight's ONT has been brought to you by the difference in men and women: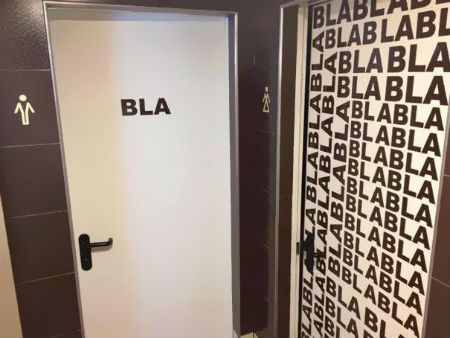 Notice: Posted with permission by AceCorp, LLC. If you cannot read ONT warnings, do not use this product.
The Kids know how to read. Join The Group.

The Wall of Fame brought to you by Maetenloch.
Top 10 commenters:
1 [690 comments] 'J.J. Sefton' [96.91 posts/day]
2 [472 comments] 'grammie winger '
3 [434 comments] 'logprof'
4 [427 comments] '@votermom @vm'
5 [421 comments] 'Miley, the Duchess'
6 [414 comments] 'Tammy al-Thor'
7 [409 comments] 'garrett'
8 [395 comments] 'yankeefifth'
9 [385 comments] 'Jane D'oh'
10 [379 comments] 'rickb223'
Top 10 sockpuppeteers:
1 [72 names] 'Hillary' [10.11 unique names/day]
2 [68 names] 'Duncanthrax'
3 [65 names] 'phreshone'
4 [57 names] 'Steve and Cold Bear'
5 [49 names] 'andycanuck'
6 [46 names] 'Buzzsaw90'
7 [46 names] 'ShainS'
8 [43 names] 'Mike Hammer, etc., etc.'
9 [42 names] 'tu3031'
10 [41 names] 'That deplorable guy who always says...'

posted by Misanthropic Humanitarian at
10:04 PM
|
Access Comments