« Election Night Replay Thread Three: THE NIGHTMARE BEGINS
|
Main
|
Election Night Replay, Final Thread: DONALD TRUMP DECLARED PRESIDENT ELECT OF THE UNITED STATES »
January 19, 2017
Election Night Replay Thread Four:
BEHOLD LORD NIGHTMARE,
PRINCE OF SORROWS,
GOD OF ALL TERRORS
After Trump won North Carolina, Ohio, and then Florida, the writing was on the wall, but the exclamation point was not added. There was a long, long period of sadz, and a lot of wishcasting about how Hillary could still "draw to an inside straight" herself.
But most people had a sense it was probably over.
Then, a plucky little state in the midwest changed that to "almost totally certainly over."
But there was a lot of filler time during these hours, as we awaited the Lord of Nightmares to take his seat on the Throne of Blood.
Not to get ahead of ourselves, but for some reason people seem to think the Confirmed Nobodies the Young Turks are something. I don't, but I do like watching their charisma-free incompetence.
I also like watching their sweet sweet tears of emo goth sullenness.
At CNN, they had a child psychologist come out to explain the safest and most effective way to Cut Yourself to Let the Sad Out.
At MSNBC, they began postulating scenarios in which Donald Trump would appease the left by adopting their entire agenda.
Also, Rachel Maddow began spraying brain fluid from her ears. Wendy Davis came by and plugged her ears with skull tampons.
This video of NBC's coverage seems to be towards the very end of the night. Maybe watch it after you've watched some of the others.
All the men at ABCNews were crying from their assp*ssies.
By the way, I forgot earlier to include the BBC's coverage. That's part 1. Here's part 3, which begins, as you can imagine, with the Plight of the Muslims. If you remember that sour old lemonfaced liberal Katy Kay that Chris Matthews used to have on his stupid NBC show, she's doing some hosting for the BBC, and she's as thrilled by Trump's win as you would expect.
Here's Fox's last video of coverage. The audio actually works for this one! So that's fun. Also, you can check out the last half (starting at the one hour mark) of the third Fox News video just for bonus Gigles.
Here now some pictures of the Weeping Maenads.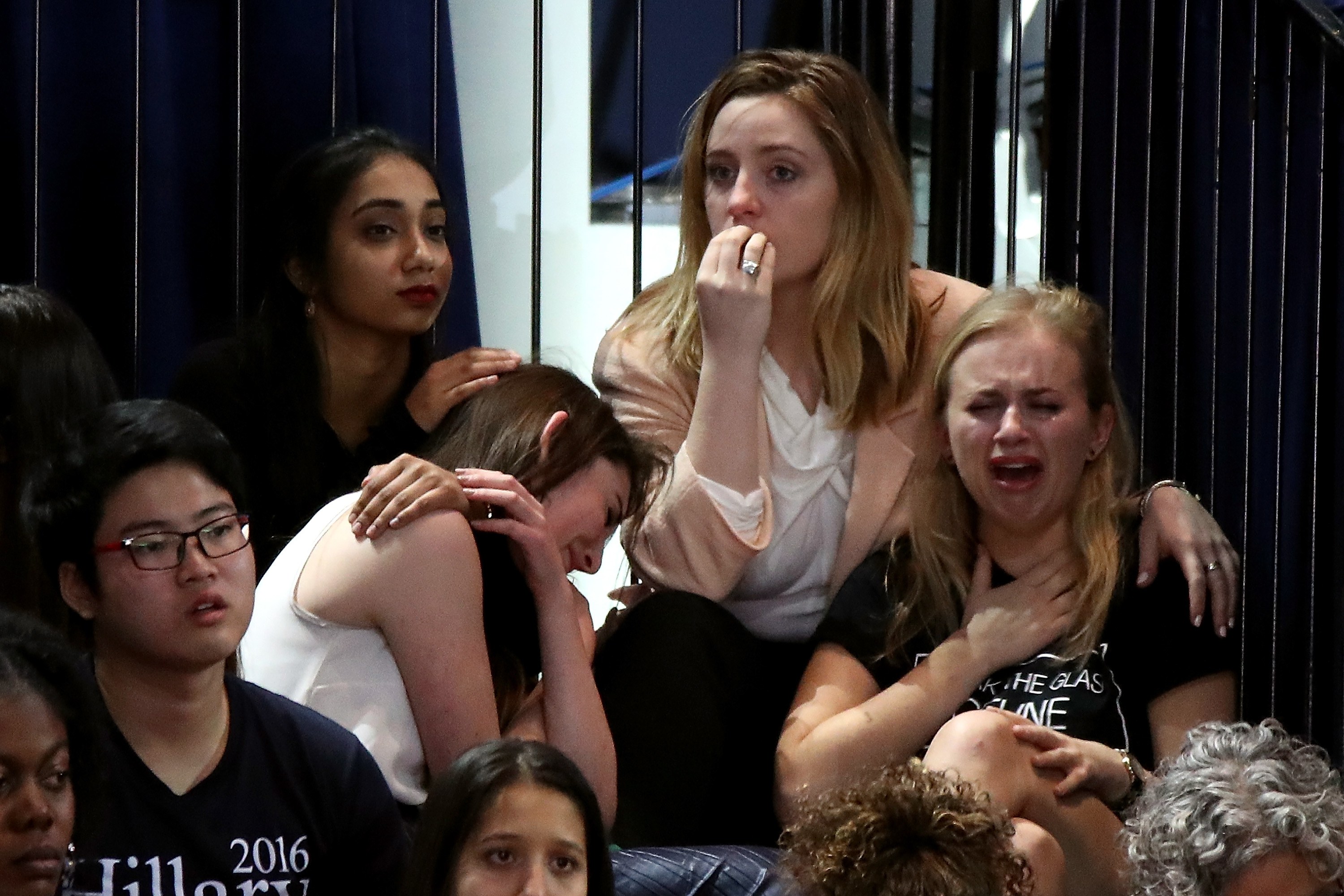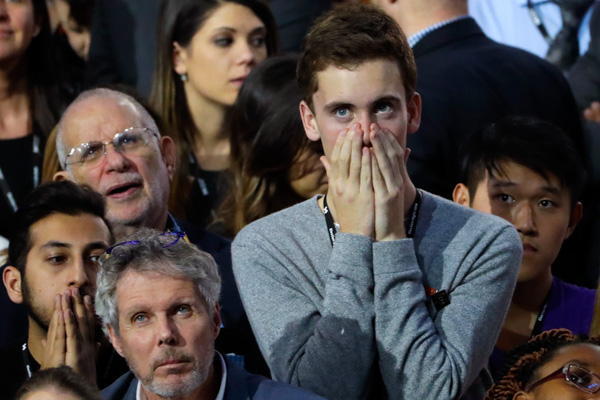 Oh, and here's the Young Turks whining about the Sad Mood of the Hillary election party.
I'm not going to post this yet, but the Mega Independent has created a new flaming skull for us. Around 10pm or so, when we "declare the winner of the election" or whatever, I'll post his new "Flaming Trump Skull."