« Using The Language Of The Left Against Them...Palestinian Colonialism!
|
Main
|
Shoe, Meet Other Foot »
January 08, 2017
Food Thread: Greasy, Salty, Disgusting - Perfect Drunk Food!
Americans Eat 554 Million Jack in the Box Tacos a Year, and No One Knows Why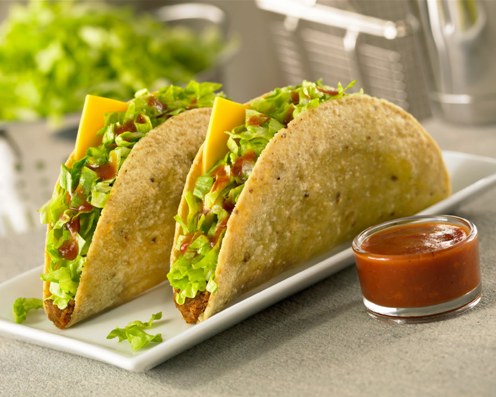 Mike Primavera believes when it comes to Jack in the Box tacos, there are two kinds of people: those who think they're disgusting and those who agree they're disgusting but are powerless to resist them.
I haven't had one of these in a very long time. But in another life, there was a Jack-In-The-Box just around the corner from my apartment. It was convenient for the inevitable post-bar-closing snack, although I gravitated toward what I termed the "Cheapo Chicken Sandwich."
And perhaps I am being overly sensitive, but Wall Street Journal writers don't eat fast-food tacos....they eat artisanal tacos made from grass-fed beef, hand-made tortillas, locally sourced vegetables, with carbon offsets built into the price, consumed at a SoHo eatery staffed by Dreamers.
The smug superiority just drips off this article. Oh, they'll try one, when they are sent to some flyover city and feel like slumming it.
"It was stale, greasy, spicy, crunchy, saucy and just plain strange," said Ms. Johnson, a 43-year-old-director of operations at an advertising agency in Cincinnati and author of a blog called the Food Hussy. "Who puts a slice of American cheese in a taco?"
Drunks...that's who. Duh.
[Hat Tip: Curmudgeon]
******
Find The Sniper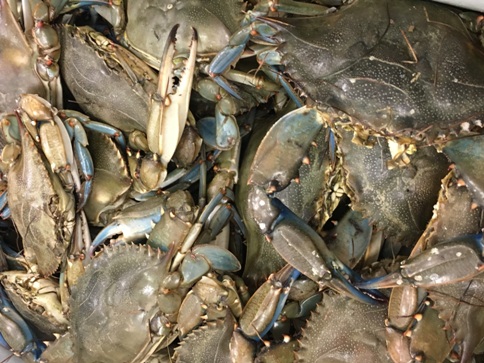 ******
My SIL has this in her kitchen...I find it fascinating, both as an example of rationing and price controls, and also the way American food preferences have changed, and not changed. There is plenty on this menu I would be happy to eat.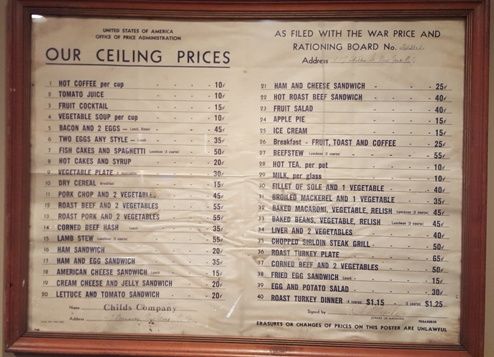 ******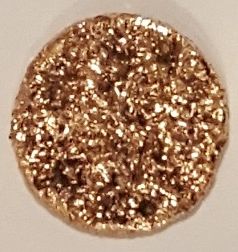 Kitchen sink disposals are great tools, but sometimes things just happen. I have chewed up my share of spoons, but luckily no fingers...yet.
What's the weirdest or worst thing to happen in your disposal?

******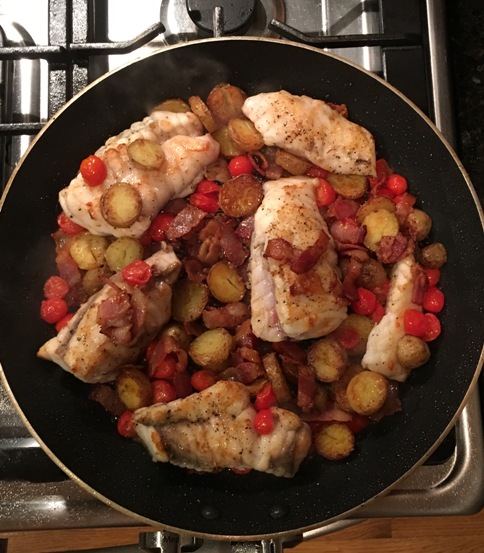 Monkfish was the topic in a recent Food Thread, and this is the result. Filets with sauteed potatoes and grape tomatoes. The nice thing about monkfsih is its fantastic texture and its resilience. It's tough to overcook it, at least compared to most other fish. The one problem is that most fish markets don't trim the filets well, so there is usually some membrane left on them, which I trim with a very sharp thin blade.

******
Texas team develops oral vaccine against Salmonella
Wow. This is great. Let's see if it pans out, and I wonder about the unintended consequences. If there is a vaccine, how will the food industry react? By relaxing their guard, with the argument that responsible people should get vaccinated?
Anyway....Jenny McCarthy hardest hit.

******
Yes....I have Peanut Butter Cookies on the brain. This recipe is from Bluebell, and it is a winner.
Peanut Butter Chocolate Chip Cookies II


1 ¼ c. flour

¾ tsp. baking soda

½ tsp. baking powder

¼ tsp. salt

¾ c. peanut butter

½ c. butter, softened

½ c. sugar

½ c. packed brown sugar

½ tsp. vanilla

5 T. milk

1 egg

6 oz. chocolate chips
Preheat oven to 375 degrees.
In a small bowl, combine flour, baking soda, baking powder, and salt; set aside.
In a large bowl, combine peanut butter, butter, sugar, brown sugar, and vanilla; Beat until creamy.
Beat in milk and egg.
Gradually add flour mixture; mix well.
Stir in chocolate chips.
Drop by level tablespoons onto ungreased cookie sheets. Bake 10-12 minutes.
Makes 4 dozen.
[I chilled the dough for a bit to make it easier to handle, and I made the cookies slightly bigger]

Contact the Food Thread: cbd dot aoshq at gmail dot com

posted by CBD at
04:00 PM
|
Access Comments