« Obama's Petulance And Ignorance Of Geopolitics HAs Forced Israel To Be More Aggressive
|
Main
|
Saturday Gardening Thread: Going Low [KT] »
December 31, 2016
Thread below the Gardening Thread: California Dreamin' [KT]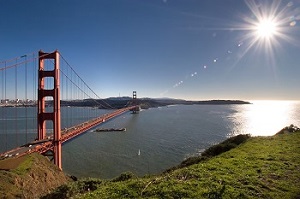 Serving your mid-day open thread needs
Remember CBD's post about Israel below, too.
New Years Eve greetings! Hope you have some fun or fulfilling or interesting plans. I would love to hear about them. We will be staying indoors, out of the path of a possible stray bullet falling back down out of the sky during midnight celebrations. We will probably be preoccupied with distraught dogs for a little while. I will be checking the upcoming Pet Thread for tips on celebrating with pets that don't understand explosions.
I have cautious hope that we will see some improvements in how government is run during the coming year. But government madness is spreading here in California.
Numerous California elected officials are condemning President-Elect Donald Trump's proposal of immigration-related conditions for local governments to obtain federal grants. But at the same time, California elected officials are imposing their own union-related conditions for local governments to obtain state grants. . .

Now, the City of Fresno - the fifth most populous city in California - has surrendered to the power of union lobbyists in Sacramento. On December 15, the Fresno City Council voted 5-2 to require its construction contractors to sign a "Transformative Climate Communities Project Labor Agreement" with the Fresno-Madera-Tulare-Kings Building and Construction Trades Council. Even the outgoing Republican mayor and incoming Republican mayor sacrificed fair and open bid competition and fiscal responsibility in order to get state grant money.
So disheartening. And the name of the agreement! Ick, ick, ick. California falls deeper and deeper into fantasy, fiscal and otherwise.
Anybody got any suggestions for remaining a Happy Warrior under these conditions?
Academia Confronts Tenant Rights in California
I'm pretty sure I have mentioned here at AoSHQ problems related to tenant rights and (even worse) squatter's rights in California. Basically, if you allow someone stay in your home for three days, you could have a difficult time getting them out. Legally, anyway. Be ccareful about letting a relative stay with you for a few days.
In somewhat-related tenant rights news, there have been some rather tense discussions over a plan for apartment inspections in Fresno aimed at cracking down on slumlords. One city councilman was viciously labeled as a racist alt-right extremist for suggesting that sometimes tenants contribute to the poor condition of rental properties. I guess this calumny isn't all that surprising. The Fresno Bee was known as a communist rag back in the day when communists called themselves communists. There has long been a really, really leftist counterpart to the more conservative residents of this area.
Anyway, the story linked below is disturbing. But I also found it kinda funny. It is much less devastating in terms of property damage and financial loss than many stories about tenant rights in California. It is only a Mother Jones story because of the people involved. Mother Jones has discovered that tenant rights laws can be a bad thing when they decrease the level of trust among academics. Here's their story about a professor who wouldn't leave. Some ivory tower types are experiencing a bit of the real world!
Incidentally, the guy who wouldn't leave or pay his rent and who threatened legal action against his colleague/landlady is scheduled to teach a class in "Ethics and Politics of New Technology" starting in January. Heh.
Additional tidbits on ethics, academia and art
In a piece on enemies of language, VDH included what I think is a great idea: Trigger warnings could be re-named "Censorship Protocols".
Do you like it? Can you think of appropriate alternatives for other familiar lefty terms?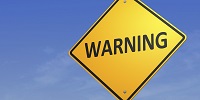 Censorship Protocols
A few years ago at Fresno State, where VDH used to teach, some enterprising students put out a rather slick little amateur video inspired by another student who had been hauled in by the authorities. He had been caught in a compromising situation with a sheep. In the video, young women dressed somewhat provocatively, but with sheep-like ears and tails, coyly and wordlessly tempted a young male actor to leave a hiking trail with them. There was a kicker at the end of the video, when the young actor noticed a police dog at the station. The dog suddenly looked a lot like a beautiful young woman.
I think this video has been disappeared. I remembered it when I read about an academic/artistic project to create a hybrid relational assemblage between a woman and a sheep. The young man at Fresno State who had a close encounter with a sheep was apparently ahead of his time. Maybe he could get class credit today instead of a trip to the police station.
But enough about the ivory tower for now. How about a song to close up?
And here's the new version of 'California dreamin' that kids are listening to today.
You kids get off what used to be my lawn. Yes, I had a lawn before politicians prioritized trains and stuff over water. And kids, take your shovels with you. You may need them.


posted by Open Blogger at
11:48 AM
|
Access Comments