« Thread below the Gardening Thread: Duck Edition [KT]
|
Main
|
Ace of Spades Pet Thread »
December 17, 2016
Saturday Gardening Thread: Let it Snow? [KT]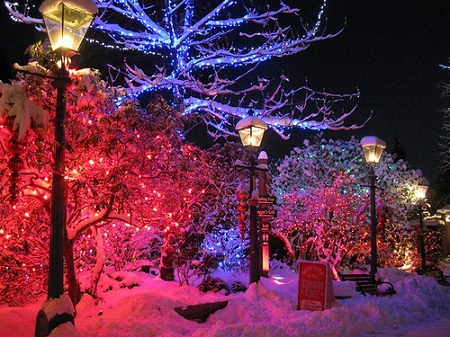 The outdoor Christmas lights, green and red and gold and blue and twinkling, remind me that most people are that way all year round - kind, generous, friendly and with an occasional moment of ecstasy. But Christmas is the only time they dare reveal themselves. Harland Miller
Well, the weather outside is frightful for many members of The Horde. I see reports of terrible traveling conditions even where Winter Storm Decima is not the responsible agent. And mudslides in Southern California. Is everybody O.K.?
I thought that today it might be nice to concentrate on decorative lights that can be seen from indoors (or from a warm car) and on some indoor garden activities.

Christmas Displays
Last week, Longwood Gardens got a lot of recommendations in the comments. They have posted some photos for this year's Christmas displays, including this one, indoors in the conservatory.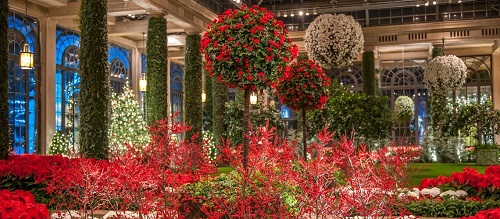 But we all can't be Longwood Gardens. How about some old-fashioned incandescent Christmas lights inside a cold frame to provide a little extra warmth to plants? Probably won't work where it is really, really cold, but could provide a few degrees of frost protection.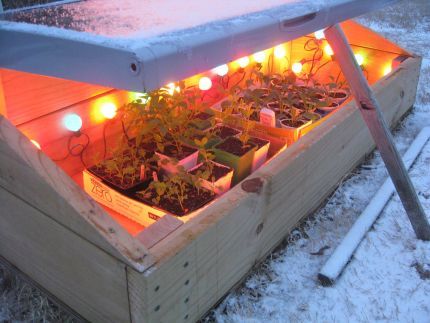 Kid-friendly Gardening Activities
Lots of kids around here got out of school yesterday. Since it is too cold and/or miserable in many parts of the country for outdoor activities, how about some indoor garden-related activities?
Believe it or not, next week is the beginning of the tomato seed planting season here in Central California. Depending on where you live, it could also be time to start some other plants from seeds or from cuttings. Kids could learn to help. I found a video about how to set up a small, cheap grow-light box. I would personally prefer a set-up with more ventilation for starting tomato seeds.
WeirdDave sent along this piece on Tomato Titan Randy Gardner. It's a very nice piece about a decent, competent, shy man who is respected by those he works with and the farmers he helps. A nice change from Hollywood celebrity stories. "Who are your heroes"? Dr. Gardner is also mentioned frequently by tomato nuts who generally prefer open-pollinated tomatoes to F1 hybrids. Because he breeds for both flavor and disease resistance.
His main breeding tools are tweezers and a toothbrush. I have tried cross-breeding tomatoes a couple of times. I think it takes some practice. Timing is one of the tricks. I got 4 seeds from the tomato from one cross, a few more from another. Other blossoms failed to set.
Whether or not you have ingredients from the garden, you might then have kids help build a big, relatively GAINZZZ-friendly Christmas Tree Veggie Platter. Randy Gardner's Mountain Magic cocktail tomatoes would be a perfect choice for the "ornaments". The dip is made from scratch and could include home-grown garlic and parsley. I would probably blanch the broccoli. But that isn't necessary.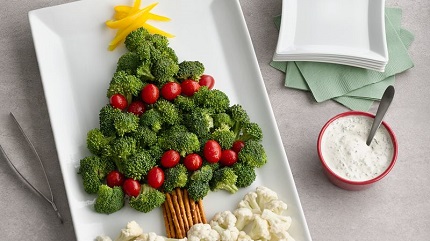 Winter Solstice
Winter solstice will occur next Wednesday. You could teach kids about Druids and Pagans. Remind them that mistletoe is poisonous. Keep away from pets. It is a common parasite on trees, sometimes harvested for sale here in California, cut into pieces and tied with a pretty ribbon. If you are not a Pagan or Druid, I personally think the fake kind is OK because of the poison issue.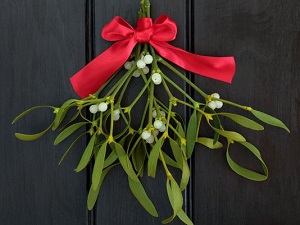 Not sure what this image has to do with the winter solstice, but it looks kid-friendly. Maybe they can figure out a way to make one themselves.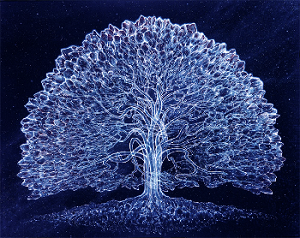 Winter solstice is also time for some of us to think about winter-sown plants for the garden. Something for kids to help set up?
Gardens of The Horde
Well, we got some real rain on Thursday and Friday. But not heavy rain. I think we're still near the epicenter of the California Drought. Things look greener. Anything going on in your garden? Have you put up lights or other decorations?
Have a great week. To close up, here is the United States Air Force Band playing at Union Station in Washington D.C.

posted by Open Blogger at
12:53 PM
|
Access Comments