ę Saturday Gardening Thread: Pre-Christmas Buffet [KT]
|
Main
|
Saturday Afternoon Chess/Open Thread 12-10-2016 Ľ
December 10, 2016
Ace of Spades Pet Thread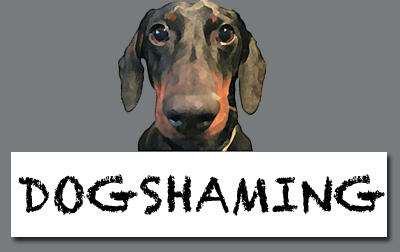 Everyone is happy for the weekend and the Pet Thread. Curl up and enjoy.
A Little of This. A Little of That.
As we approach Christmas and we are out shopping. Do you get your pets Christmas gifts?
The Tennesse fires caused severe devastation. Fortuntely, there was a Feel Good Story of The Day.
GRAPHIC STORY WARNING South Korea and dog farms h/t L, Elle
Holiday party season. Let's be careful out there. h/t L, Elle
h/t Merovign, Dark Lord of the Sith

Meet The PetMorons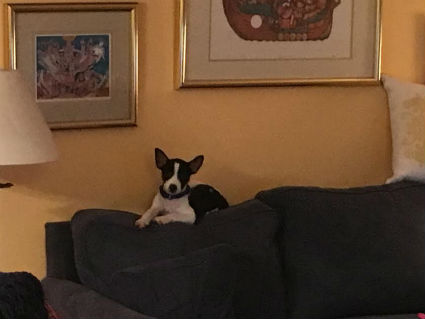 Regular IBGuy adopted a new family member. Here is her story, "
So, this is Maddie, the newest member of our family. We lost our 13 1/2 year old puppy to canine lupus a year-and-a-half ago, and finally ready to welcome a new little one.
She's an Australian hunting dog/Border collie mix (with a bit of Jack Russel thrown in, too, we think). We've only had her since Tuesday evening, but she's already burrowed deep into out hearts." Sweet story. Thank you for sharing.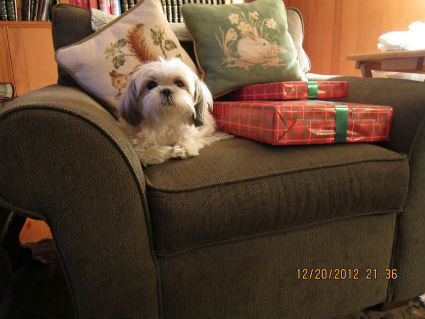 Regular commenter Mike Hammer is a patient guy. Now his sweetie Sophie on the other hand isn't. Let's go Mike it's present time. Adorable. That's a nice submission Mr. Hammer.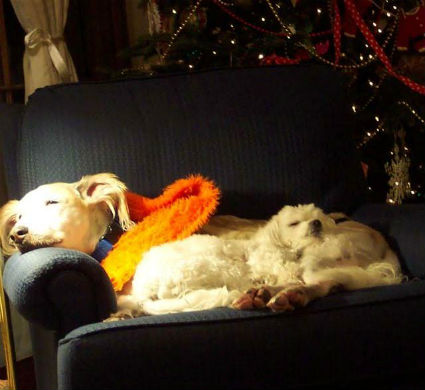 Susansamantha submitted this photo of Kirby and Liíl Dixie snuggling on a cold winterís night. Looks like there will be a lot of that this weekend. Yay!!! Global cooling.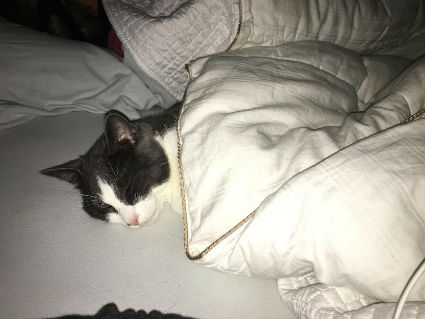 Naarah submitted this photo of her cat Caesar. She didn't say much. Looks like a cat who knows how to snuggle.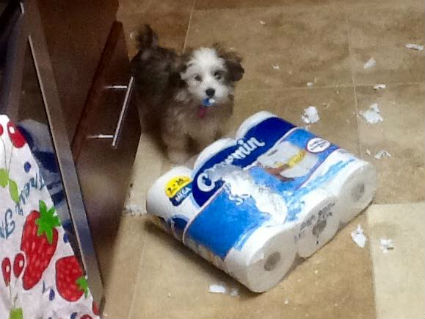 This is Cookie, a
terrorist
inquisitive dog owned by Laura.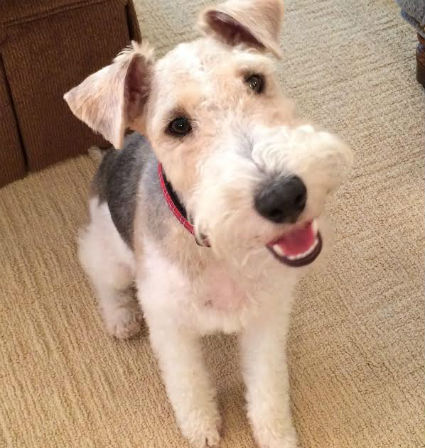 Lurker J4140 story about Baxter, " Been a lurker for a long time and love your site. The wonderful, funny comments here have gotten me through some difficult times. Never ever commented myself. Baxter is a wire haired fox terrier. He loves to chase leafs, roll in smelly stuff, and pose for pictures. Love this puppy"

Remember pets, Santa Animal knows if you have been good or bad. So be good for Goodness sake.
Tell your parents to email photos and tips to the thread at petmorons at g mail dot com.
Thank you for stopping by this week and making it a success.

posted by Misanthropic Humanitarian at
03:00 PM
|
Access Comments