« Democrats Will Have Secret Ballot Vote to Either Keep Pelosi as Minority Leader, or Dump Her for Tim Ryan
|
Main
|
The Morning Report 11/30/16 »
November 29, 2016
Tuesday Overnight Open Thread (11/29/16)
Congratulations! You made it through the second Monday of the week Tuesday. Enjoy tomorrow!!
You didn't now there was a STAY HOME BECAUSE YOU'RE WELL DAY? Now, you do. The things you learn here at the ONT are amazing.
Quotes of The Day
We have learned from the sewage-storm directed at Bannon that the Establishment plays dirty, and that the formerly Republican #NeverTrumpers aren't just misguided ideologues, but also yellow-bellied, gutter-crawling, backstabbing, bushwhacking liars. Hell hath no fury like a self-designated elite scorned. David P. Goldman
How many corpses are the free peoples of western nations willing to pile up on the altar of diversity? Mark Steyn

So if you're traveling in Palestine and happen to see the Post Office flag half-staff, Castro is the answer.
No fun or frivolity to be had. Just another day in Cuba.
On this day in history, November 29th George Harrison passes away. Hard to believe that he has been gone 15 years.


Nancy Pelosi, once Speaker of The House, 2nd in line to be POTUS has presided over the House Democrats fall from majority party to minority party. Will she lose her current job as Minority leader tomorrow?
Over this past weekend I told a young nephew of mine that he was slower than molasses in January. A puzzled look crossed his face.
The expression is an American idiom for something that is painfully slow. Its history is related to the Great Molasses Flood on 15th January, 1919. It was a balmy 43 degrees Fahrenheit (6 degrees Celsius) in Boston when the Great Molasses Flood happened on Wednesday, January 15, 1919
Little did Uncle Mis. Hum. know about the Boston Molasses Flood.
"The sun dimmeth, the land sinketh, gusheth forth steam and gutting fire." Or, what happens when you cross a stream of lava with a can of Chef Boyardee.
My friends don't like my answer: because there isn't much to write about. Conservatives just don't have that much impact on science. I know that sounds strange to Democrats who decry Republican creationists and call themselves the "party of science." But I've done my homework. I've read the Left's indictments, including Chris Mooney's bestseller, The Republican War on Science. I finished it with the same question about this war that I had at the outset: Where are the casualties
The Nanny State. Their interference with the private sector has failed again. It is not the job of restaurants to monitor Fatty McFat-Fat.
It doesn't matter how many calories are in those burgers and fries. At fast food chains where calorie counts are prominently displayed, such as McDonald's and Chick-fil-A, people still order whatever they want.

In fact, according to a new study, as few as eight percent of restaurant customers use calorie information to make healthier choices.
It is also not the job of the private sector to be responsible for education to be performed by schools and parents.
But Breck says his study proves that restaurants need to do more than just show the numbers. He believes menus and menu boards should depict the calorie information in different colors from the food so they stand out. He also thinks menus should include statements about how most people require just 2,000 calories a day, as fewer than half the people he surveyed knew how many calories they should eat.
So the Nannys have failed with consumers and fast food. Now they are set to fail with their renewable fuel program.
The Environmental Protection Agency's renewable fuel program is bound to fail over the next five years, a federal watchdog agency said Monday, citing the low cost of oil and the relatively high cost of green fuels.
A cage match between Vice-Presidents would be awesome. In the blue corner from Delaware, eating paste, Uncle Joe Biden.In the red corner, newly appointed Russian Vice President Steven Segal.
What would it take for the U.S. to pull out of the U.N.? If holding a special session for Fidel Castro isn't enough. Nothing will ever be. It is the ONT's opinion that the U.N. should pack up and move somewhere else. Don't let the door hit.........

Tonight's Musical Interlude


Perhaps the NFL is over saturated, maybe it is too political, or the product is weak? Whatever the reason(s). The NFL is considering dumping Thursday Night Football. As a NFL fan, most Thursday night games suck lack excitement.
Getting ready to travel? Time to play tourist? Will these advertising slogans help you decide on your next trip?
As we approach Winter and you have the travel bug check out these beaches.
Have you ever traveled on a yacht with a cow? The fascinating life of Gordon Bennett, Jr.
International travel not in your plans? But, you want to travel the good old U.S.A.?Want to know how far a buck will go? Find out what $100 will purchase in each state.

WHINER
verb (used without object), whined, whining.
1.
to utter a low, usually nasal, complaining cry or sound, as from uneasiness, discontent, peevishness, etc.:
The puppies were whining from hunger.
2.
to snivel or complain in a peevish, self-pitying way:
He is always whining about his problems.
verb (used with object), whined, whining.
3.
to utter with or as if with a whine:
I whined my litany of complaints.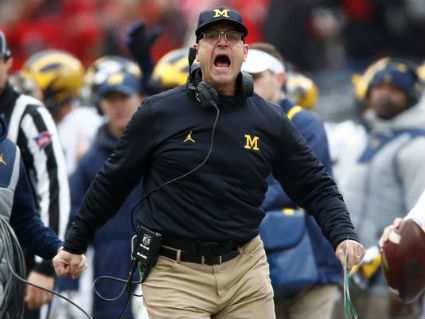 Actions have reactions. Decisions have consequences. Poverty and how to get there. Yes little millennials you are adults now. And with being adults come adult responsibilities.
How good is your memory? Do you remember Obama's NASA's Muslim outreach?

It's not really surprising that President Obama told NASA administrator Charles Bolden that his highest priority should be "to find a way to reach out to the Muslim world and engage much more with dominantly Muslim nations to help them feel good about their historic contribution to science ... and math and engineering." It fits with so much that we already knew about the president.
It appears that the outreach didn't help NASA much. The outreach didn't even take care of the basics. NASA has put out a $30,000 bounty for "bathroom management issues".

Higher education at it's best Genius Award Winner.
Ordinary citizen without political ties or wealth is the Feel Good Story of The Day.
Tonight's ONT has been brought to you by self-deprecating humor.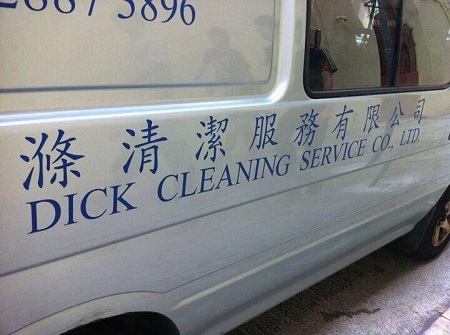 Posted with permission by AceCorp, LLC. WARNING: Intentional misuse by deliberately concentrating and inhaling the content of The ONT can be harmful or fatal.

posted by Misanthropic Humanitarian at
10:09 PM
|
Access Comments