« World Series Game 4 [BCochran]
|
Main
|
EMT 10/30/16 [krakatoa] »
October 29, 2016
Saturday Night ONT [Weirddave]
CDR M is at a Halloween party, so looks like y'all are stuck with the second string tonight. Fortunately, it's Halloween, so there's lots of real easy stuff to steal for the ONT. Like...

Costumes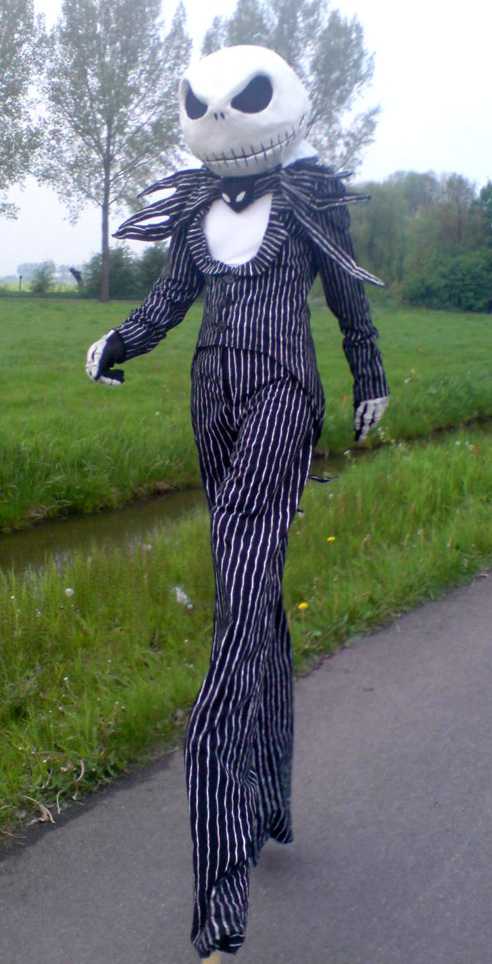 This fantastic Jack is by Mnemousyne. I had the exact same idea for a Jack costume back when the movie first came out (really), but I haven't the skill to pull it off like this, plus I can't walk on stilts. More costumes below the cut:
Anyone who reads the titles of my threads knows I love a good pun, like, say, Edgar Allen Ho: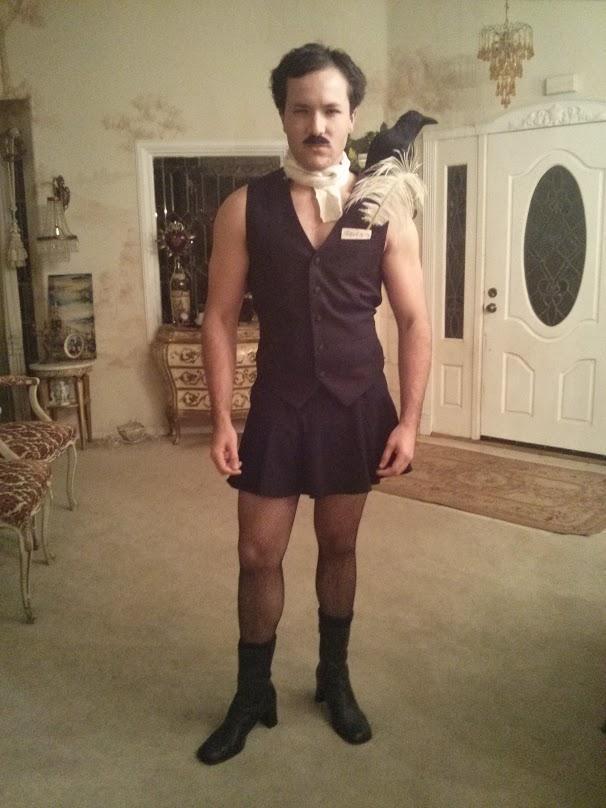 Or perhaps Ontario Bandanas: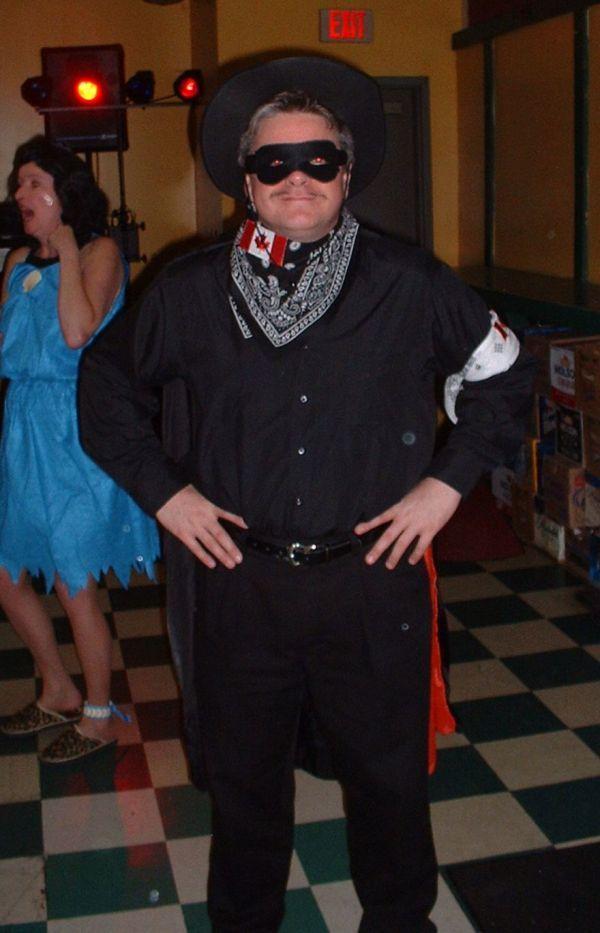 More can be found here.

Gruesome

Motorcyclist cut in half by cable after police chase in Kobe
My wife and I are both bikers, and it's hard enough to be safe without being an idiot. Nobody driving a car can see you, and those that can are actively trying to kill you. Running from the cops on a bike? Madness. We have a name for people like this, you know, those morons weaving in and out of traffic at 120+ on their rice rockets. We call them "organ donors"

Troll Level: Master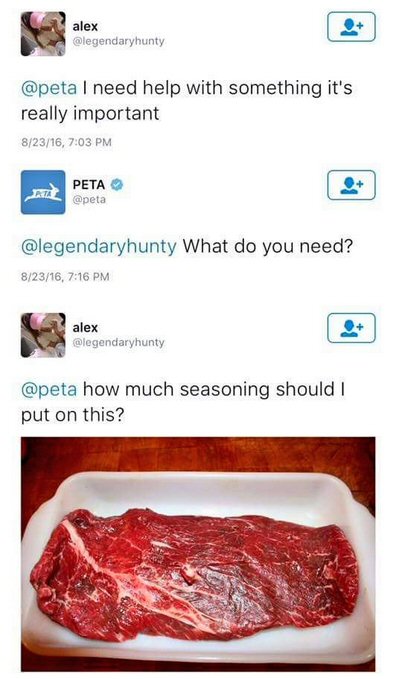 Halloween Movies for Kids
9 Adult Halloween Movies Your Kids Can Watch
So what are well-intentioned parents to do if they wish to introduce their children to the forever-joys of a good old-fashioned adult scary movie, the grown up thrills of creepy monsters, and that sweet unforgettable pleasure of covering your face with your hands? Well, that's what I'm here for. Here are, in my opinion, nine gateway horror films you can show your kids without worrying that you might be creating a Jeffrey Dahmer. Side benefit: you will also enjoy them. Moreover, my picks purposely represent various subgenres within the overall horror genre.
It's by John Nolte. He's been nuts for Trump on Twitter for months now, but the man knows his movies.

Justice!

Speaking of Trump making people nuts, here's a heartwarming story in 3 pictures:
I don't care who you're for in the election, other folks have the right to their preferences too. These assholes thought they could vandalize Trump signs and got their just desserts.
Related:
~It is still somewhat jaw-dropping (and not in the Monica sense) that the campaign to return the Clintons to the White House is now running on how terribly the other guy treats women. Introducing Hillary in New Hampshire today, Michelle Obama gave a speech on Trump as a sexual predator and then hailed Hillary as someone who's had "more exposure to the presidency" than any other candidate. Be that as it may, she had rather less exposure from the President than innumerable other women during the Clinton years. Paula Jones got considerably more, and without asking for it. But Mrs Clinton stands there and demands "dignity for women" - and nobody laughs.
That Mark Steyn sure can turn a phrase, even if he is crazy for cats. Speaking of cats, it is Caturday, so

Halloween Caturday Pic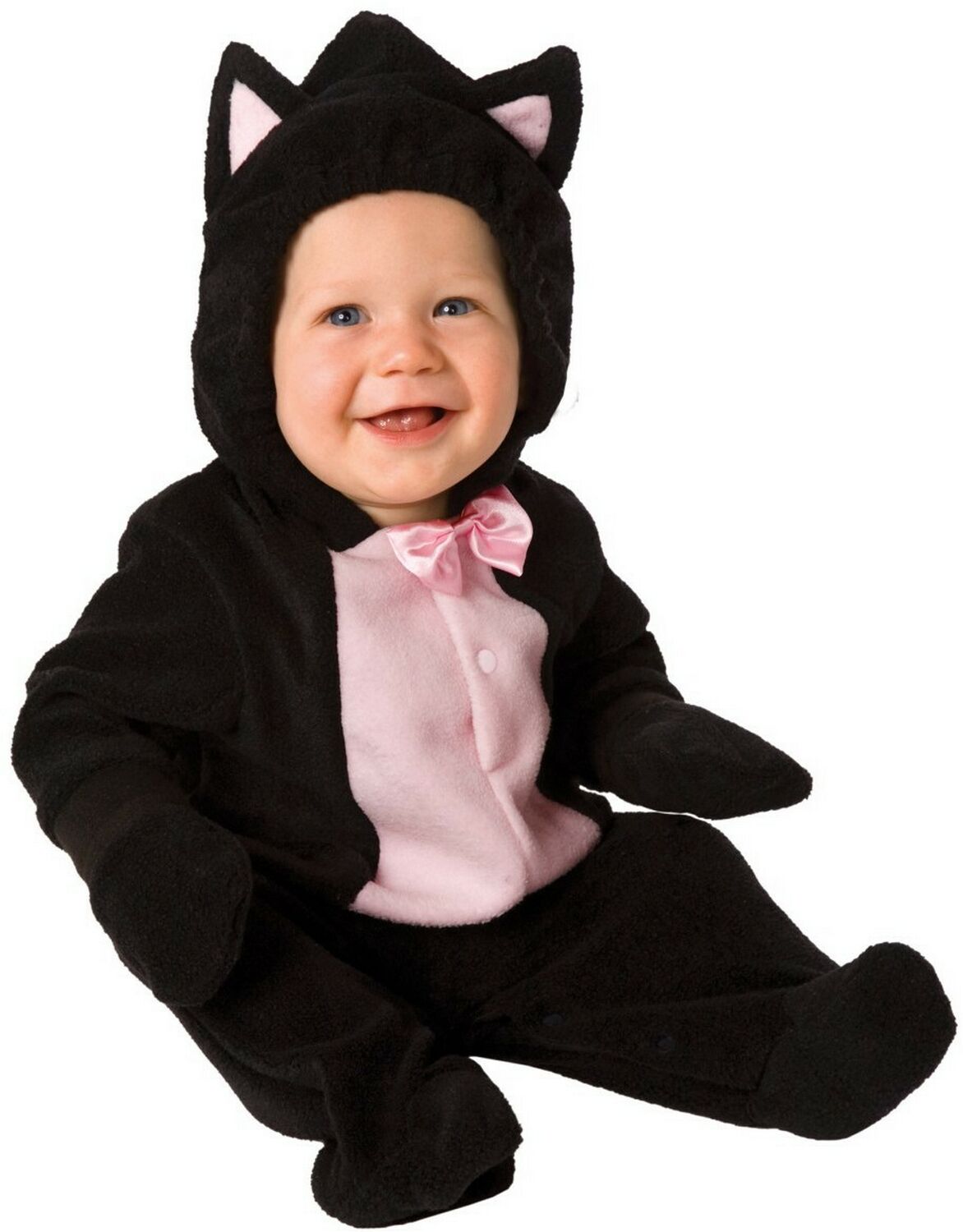 Wonder What Florida Man Has Been Up to Lately?

Florida sibling fight ends with woman covered in butter, crab juice. Foreplay?
Florida man driving home from strip club falls out of truck and runs himself over
Ahh, Florida Man, don't ever change. It's nice to know that in times of anxiety a nation can turn it's lonely eyes to you. Woo woo woo.
The Sound of Silence
Speaking of Simon and Garfunkel, has everyone seen Disturbed's cover of The Sound of Silence?
I don't think that it's better than the original, but I like it an awful lot. It's an entirely different interpretation of the song. Also, how does he shave his chin?

I've been a big Simon and Garfunkel fan for as long as I can remember, it's just perfect music when I'm in an introspective mood. I tell you though, I'd like to see I Am A Rock or The Boxer remade by the band above. I think those are songs that could really get up and kick your mother 'effin ass if they were done with rage. Simon and Garfunkel can be pretty damn funny too. I love this skit from SNL back when it was funny. They were feuding at the time, I can't imagine that this was an easy skit for Garfunkel to do.

Demographics

The English Language
Some of these slang terms need to be brought back. With the barber-mongering land pirates in DC brabbing about defending their mumpsimus with the latest whappers, we need some petter foggers to give them a legal batty fang until they're kickerapoo.
ISIS
Emotional moment girl, 10, is saved from the clutches of barbaric ISIS fighters who murdered her dad
Can someone tell me again why it's "racist" (or whatever-ist) to simply want to blow these 7th century barbarians to the hell that they so fervently wish to crate on Earth? But no, instead we do this:
Green Beret on Syrian Training Program: "Everyone on the ground knows they are jihadis"
And so we get this:
Grieving mother reveals how evil ISIS thugs swept into Syria and murdered Christians – including her son
She also recounted her son's last words: 'I don't want to hide myself. You [Alice] are the one who taught me to follow what Christ said, 'whoever denies me before men, I will also deny them before Heaven.'

Ms Assaf added: 'They took him to a backyard to shoot and kill him. They killed him because his name was 'George'.
As a Christian, I am humbled by his faith and courage, and shamed by my lack of the same. Would I do that in that situation?





I don't know.
Tonight's ONT brought to you by beer:
The Yahoo Group is seeking new members. They want rustlers, cut throats, murderers, bounty hunters, desperados, mugs, pugs, thugs, nitwits, halfwits, dimwits, vipers, snipers, con men, Indian agents, Mexican bandits, muggers, buggerers, bushwhackers, hornswogglers, horse thieves, bull dykes, train robbers, bank robbers, ass-kickers, shit-kickers and Methodists.

posted by Open Blogger at
10:18 PM
|
Access Comments