« Saturday Afternoon Chess/Open Thread 10-29-2016: Halloween Edition [OregonMuse]
|
Main
|
Saturday Night ONT [Weirddave] »
October 29, 2016
World Series Game 4 [BCochran]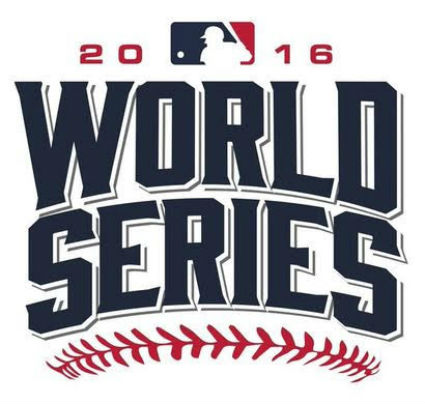 Game 3 was one hell of a game. A pitcher's duel that included multiple pitchers from both teams and clutch defense in big spots.
Tomlin surprised a lot of people, including me, with how well he pitched. He threw 4 solid innings before getting into a bit of trouble in the 5th and Terry Francona wasted no time in going to the ALCS MVP Miller in relief. I think Tomlin was given an emotional boost by having the opportunity to pitch in front of his father who is seriously ill.
Hendricks gave up no runs, but was constantly dealing with runners on base. He managed to scatter 6 hits and 2 walks without giving up any runs in 4 1/3 innings. The Cubs' bullpen was stellar except for the 1 run in the 7th. That 1 run proved to be all that was necessary.
So that 1 run. With runners 1st and 3rd in the 7th, pitcher Andrew Miller was due up for the Indians. Francona had a decision to make. Leave his ace reliever in to continue to hold the Cubs or pinch hit for him and attempt to finally push some runs across. Francona decided to pinch hit veteran Coco Crisp for Miller. And, of course, Francona's decision paid off. Crisp stroked a single to right, scoring Martinez.
Chicago blew far too many chances for runs. On the night they were 0 for 7 with runners in scoring position and left a total of 7 men on base. You just can't do that against a bullpen like Cleveland. If they give you the opportunity, you have to make the most of it.
Two perfect examples. Bottom of 7, Soler slices one that looks foul down the right field line, but the wind brings it back and Chisenhall misplays it in the right field corner. The ball rattles around in corner and Soler ends up with a 2 out triple. And then Baez grounds out. Inning over. The other example came in the bottom of the 9th. Rizzo led off with a single. Two outs later, Heyward reaches 1st and Rizzo gets to 3rd on a ground ball booted by Indians' 1B Napoli. Heyward then steals 2nd to put the winning run in scoring position. Baez once again at the plate with 2 outs and runners in scoring position. Strikeout. Baez. Game over.
Game 4 is vitally important to the Cubs. Going down 3-1 would be a nightmare. They have a tall task before them because tonight's starter for the Indians is Kluber. Kluber has been absurdly good this postseason. The man with a 0.74 ERA in the postseason will be pitching on 3 days rest. The Cubs have got to get consistent with their offense and avoid yet another shutout. They've been shutout twice in the first 3 games. Kluber is good, but not unhittable. The Cubs simply have to find away to bust up the Francona model of Kluber for 5, Miller for 2, likely Shaw for the 8th, and then Allen slamming the door in the 9th. That model has been devastating this postseason.
The Cubs are asking veteran righty John Lackey to hold the line. He's yet to earn a decision this postseason, but the Cubs won both games he started. He's well used to postseason pressure as he's thrown 135 1/3 postseason innings in his career. The 38 year old needs to be on his A game tonight to match Kluber and keep the Cubs in this thing.
My apologies to grammie winger and all the Cubs fans out there, but I think Kluber continues his amazing postseason. I think the Indians take it tonight.
As always, enjoy the post, enjoy the game.
If you're looking for politics, it's not here. There's a thread below and I'm sure one soon to be above. Let us baseball junkies do our thing in peace if you please.
Mega thanks to Ace and MisHum for the post.
Play Ball!

posted by Open Blogger at
07:00 PM
|
Access Comments