« Project Vertias: Let Us Show You How Easy It Is to Get Democrat Front Groups to Accept Tainted Foreign Donations
|
Main
|
Brownshirt Media: Esquire Tries To Shame Celebrities Into Making Political Declarations [Warden] »
October 26, 2016
World Series Game 2 [BCochran]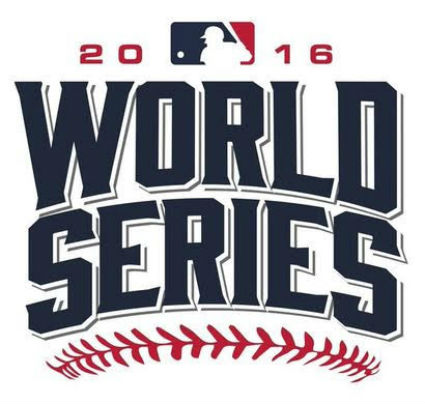 Well. That was something to behold.
So Game 1 went to the Indians 6-0.
Corey Kluber continued his postseason dominance by throwing 6+ innings and allowing 0 runs on 4 hits with 9 strikeouts. That brings his postseason numbers to 3-1, 0.74 ERA, 24 1/3 Innings Pitched, 29 Strikeouts, and a WHIP of 0.99. Impressive numbers to say the least.
Now my ranting about Jon Lester. I was stunned by his performance. I thought he looked nervous/rattled/out of sorts from the start. His command of his pitches showed it. This guy is a veteran. A 2 time World Champion. And yet he looked like he was about to explode. Beyond that....this throwing thing. What. The. Hell? He hasn't thrown over to first in like a year and a half? He has the yips? Jon you are a 2 time World Champ, an 11 year vet, a 4 time All Star, and the 2016 NLCS MVP. Get your sh*t together, Jon. There is no excuse for this. It's in your head? Go work it out. I mean that literally. You go stand out there with a bucket of balls and throw to first base. Over and over. Day after day. You work your ass off at your craft. You do it until you're comfortable and confident. I'm stunned Maddon has allowed this to go on. It's ridiculous.
The Tribe's offensive firepower was due, in large part, to one man: Roberto Perez. Perez hit a solo HR in the 4th and then blasted a 3 run bomb in the 8th. Francisco Lindor seemed to be all over the base paths every time I looked up. A good contact swing and speed to burn is a dangerous combo.
It's not all bad for the Cubs. Kluber is clearly the ace and now they've seen him. The rest of the Indians' starting rotation is....not as good. They also saw the return of Kyle Schwarber. Schwarber missed the entire season due to a knee injury. In fact, his first recorded hit of the 2016 season was a double off the wall last night. And finally, they really have the advantage in pitching matchups not including Kluber. Tonight will see 2015 Cy Young Award winner Jake Arrieta face off against he of the bloody finger, Trevor Bauer.
My guess, for whatever it's worth, is that Bauer will exit early and the Cubs tie the series tonight.
Final, interesting, side note: Terry Francona is now 9-0 in the World Series. I mean...Damn.
As always, thanks to Ace and MisHum. Enjoy the game!

posted by Open Blogger at
07:00 PM
|
Access Comments