« Brownshirt Media: Esquire Tries To Shame Celebrities Into Making Political Declarations [Warden]
|
Main
|
The Morning Report 10/27/16 [J.J. Sefton] »
October 26, 2016
Wednesday Night's ONT is Sick [Weirddave]
Sick and tired, that is. I'm sick and tired of all this. Sick and tired of this election, sick and tired of the media, sick and tired of narcissistic assholes, sick and tired of control freaks and bastards justifying their racism and greed in the name of "justice". I'm sick and tired of the giant dumpster fire of dog shit and clowns that America 2016 seems determined to be.
So there will be none of that on this ONT. Tonight's ONT is dedicated to fun, amusement and good news.
All that other crap will be back in the morning, same rat time, same rat channel.

Meet LynLee Hope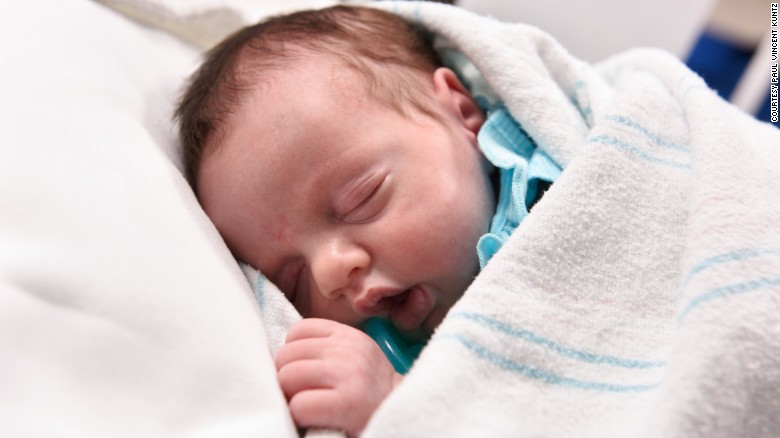 Cute baby, right? Well, she is all of that, but LynLee also happens to have been born twice.
"LynLee didn't have much of a chance," Boemer said. "At 23 weeks, the tumor was shutting her heart down and causing her to go into cardiac failure, so it was a choice of allowing the tumor to take over her body or giving her a chance at life. "It was an easy decision for us: We wanted to give her life."

…

Still, Cass said, the tumor in this case was so large a "huge" incision was needed to get to it, so it ended up that the baby was "hanging out in the air... Essentially, the fetus is outside, like completely out, all the amniotic fluid falls out, it's actually fairly dramatic," said Cass.
During the surgery, LynLee's heart slowed down to an incredibly low rate. "It basically stopped," said Cass. He credits the heart specialist, a key member of the team, for giving the right medication and transfusing the right amount of fluid, allowing the surgeons to continue their work.
The surgical team removed the bulk of the tumor. When they finished their operation, the surgeons placed LynLee back inside the womb and sewed her mother's uterus shut.
"It's kind of a miracle you're able to open the uterus like that and seal it all back and the whole thing works," said Cass.
They took the baby out of the womb, fixed her, and then put her back into the womb to fully gestate. We truly live in an age of miracles.

Smile!
Can't get enough of babies? Me either. I think we should take a look at Freya. She certainly looks like she's happy to see us: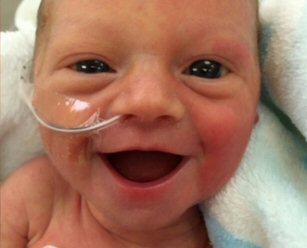 She's five days old in that picture, and that's only noteworthy because she was born a preemie. Freya's mother was diagnosed with preeclampsia, a condition where the mother's body begins to reject the placenta as a foreign object. Freya was born by emergency c-section at 28 weeks, and five days later she smiled for her daddy.
"I was talking to her and I had said, 'Should we send a picture to Daddy?' and right when I was about to take the picture, she had this huge smile. It was a picture that I had always wanted to get out for people to see because of how it touched me [in] the way that it did. We gave a copy to the nurses, and when we went to have our second little girl, they still had it hanging up in their break room."
Preeclampsia is no joke. I have a friend who started feeling "funny" at 22 weeks. Her doc told her to rest and monitor the situation, but she has a strong sense something was wrong and went to the ER. Good thing she did, because they rushed her into surgery for an emergency c-section. Emmy was born weighing 14 ounces.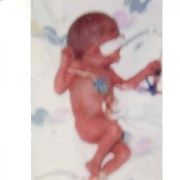 Emmy was in the hospital longer than she was in the womb, but today she is a perfectly healthy teenager.
Age. Of. Miracles.

Of Course, Once You've Got 'em, You Gotta Play With Them

And You'll Be Amazed at the Lengths You'll Go To

And Someday, They'll Make You Proud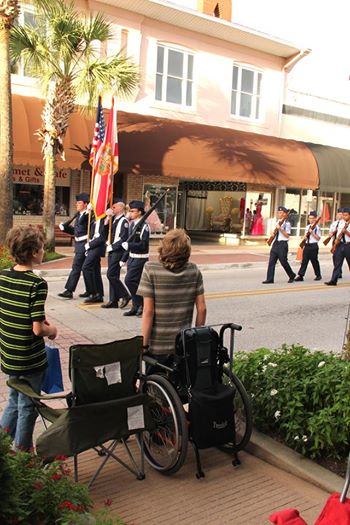 Wheelchair-bound teen shames anthem protesters
I have a friend who is in a chair. He stands in the exact same way.

The Rest of the Story

Ever wonder why that chainsaw you just bought comes with with the warning "Do not attempt to stop chain with your hands or genitals"? There's got to be a story behind that, right? I'm sure there is, but this probably isn't it.

A Little Something for Our Canadian Morons

Drawing Arms on Things That Lack Them
Who knew this could be so funny?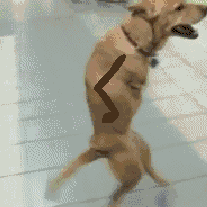 Kickass Music
Queen's "We Will Rock You" is one of the most instantly-identifiable stadium anthems of all time. But the iconic U.K. band also recorded a rapid-fire version in 1977 for DJ John Peel that wholly abandons the track's two-stomp-clap beat. It's a clear counter to the emergence of punk, and it'll blow your hair back.
Long a staple of their live shows, this fast version will finally be released on Nov 4. You can hear it at the link.
Who Says Lawyers Don't Have a Sense of Humor?
Cleveland Browns respond to a fan's complaint about paper airplanes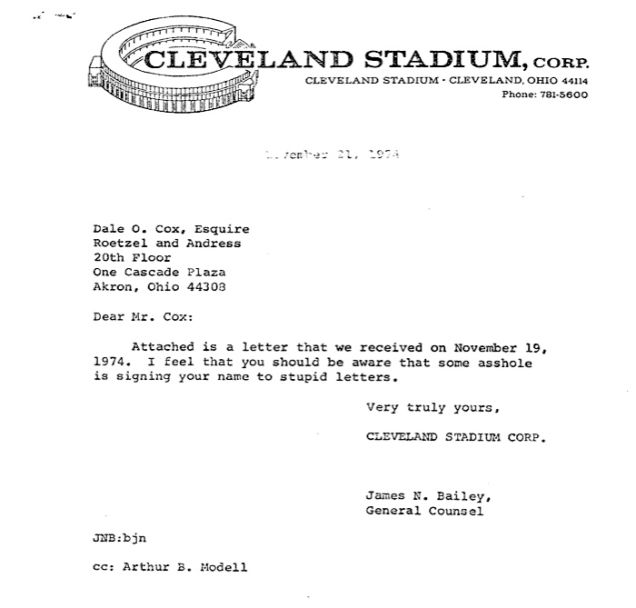 Epic - Must Watch

Cheesecake
The World's Hottest Math Teacher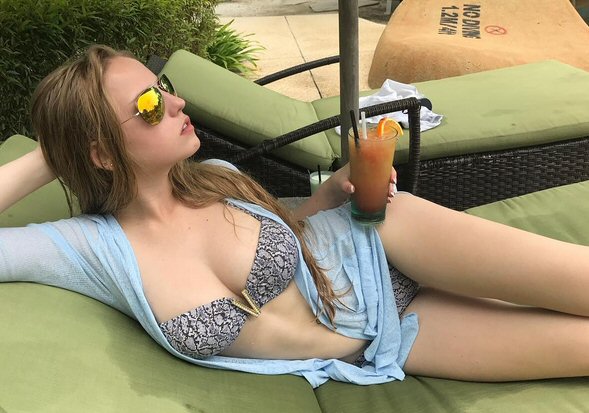 If she had been my math teacher, I certainly would have spent more classroom time studying.....figures.
And for the 'Ettes: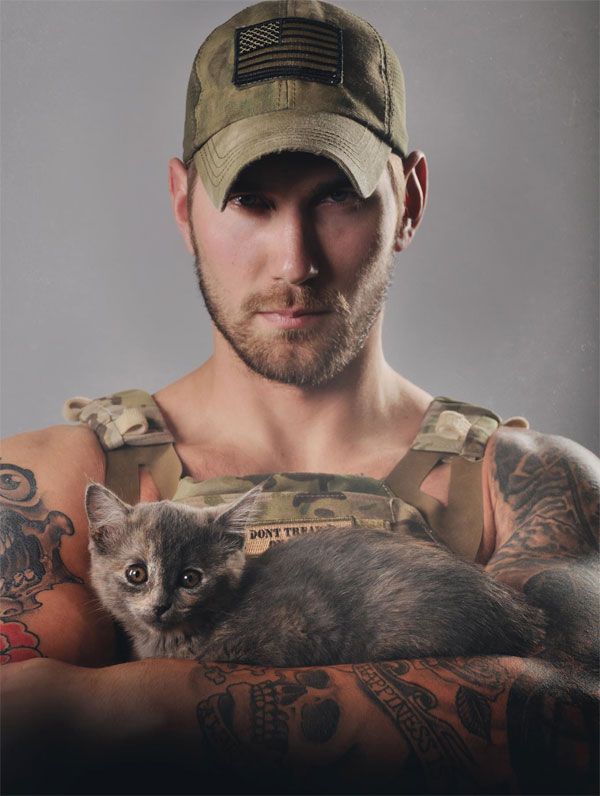 That's US Army Ranger Mat Best, by the way. "He is an irreverent, irrepressible smartass who will cut off the filthiest of jokes mid-sentence to hold the door open for an old lady." Sounds like Moron material to me.
Tonight's ONT brought to you by sexting: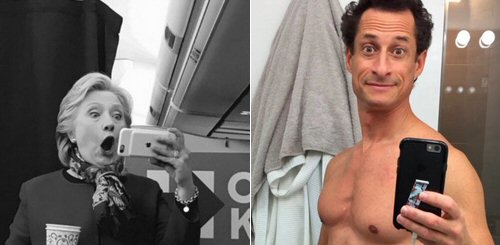 Don't tell The Yahoo Group that it's got a piece of spinach stuck in its teeth.


posted by Open Blogger at
10:00 PM
|
Access Comments