« Bad Joke Open Thread [CBD]
|
Main
|
EMT 10/23/16 [krakatoa] »
October 22, 2016
Overnight Open Thread (22 Oct 2016)
Hackers wrecked the internet using DVRs and webcams. Election Day is going to be fun.
Breaking The Seal
Heh. 'Breaking the seal' after drinking is a real thing. Means something totally different on the P-3C. Breaking the seal on the P-3C meant you were the first to have to go during a flight and would therefore have to take the urine collection device, a large cylindrical device with an opening at the top, after the flight and dump the urine in an appropriate EPA certified dump area. OK, I maybe lied about the EPA part.
C'mon Man
People who can't find sex partners should be classified as 'disabled,' says World Health Organization. The people who make this shit up should be classified as 'disabled.'
I suppose this rapist will claim disability. Iraqi refugee who raped a 10-year old boy at a swimming pool in a 'sexual emergency' has his conviction overturned because the Austrian court 'didn't prove he realized the boy was saying no'.
The Old Guard
h/t xbradtc
Moron Meet Up
OK, which one of you Texas morons had a meet up and didn't tell the rest of us? $90K home filled with beer cans collected by its party-loving residents becomes the most viewed in the country.
Bermuda Triangle
Experts claim they might have 'solved' the Bermuda Triangle mystery. No, no, no it's aliens.
Lindsey Sterling Meets Metal
Political Donations
I'm sure this same newspaper hasn't said a thing about the Clinton Foundation and Hillary State Department pay to play. Companies led by stadium developer continued political donations before stadium special session. I'm not a proponent of using taxpayer money for stadiums but if you're gonna whine about donations on one thing and not say a peep about others, you can just STFU.
Russian Aircraft Carrier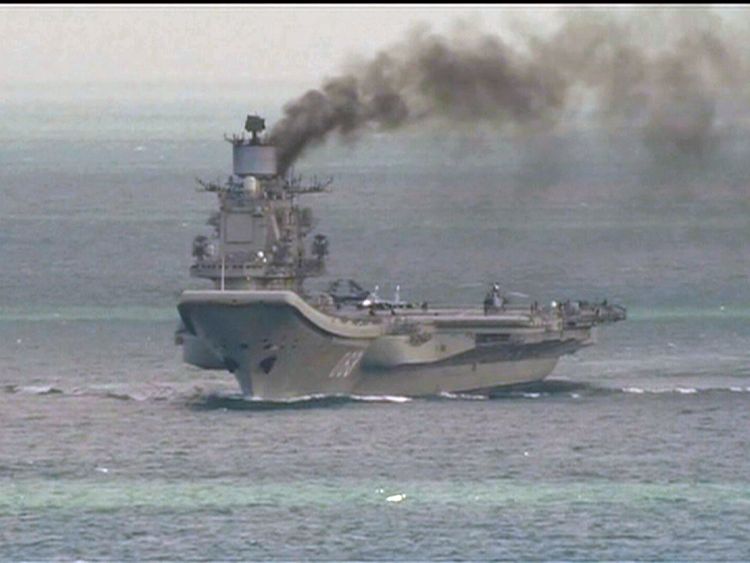 So has Al Gore commented yet on the Russian aircraft carrier as it smokes through the English Channel?
The Big Rake
This is the way the managerial class works the rake. In less sophisticated countries, like say France, the politicians just raid the pension funds. It's legal plunder. In the managerial state, the plunder is more nuanced, tarted up with soft feminine language like "inclusion" and "coming together for a common cause." You can be sure that this plan will be sold as a way to bring the country together to solve our retirement problems for those who "play by the rules and just want a fair deal."

What will happen, of course, is the same thing we saw with health care and pretty much every other part of the economy these days. It will be a bust out. The billions that pour into these new funds will be "invested" in things that benefit the rulers. Politicians will get advance notice on some new move so they can cash in their privileged status. The fund managers will kick back a piece of their rake to the politicians for the right to manage these funds. It will be systematic robbery of the middle class.
Idiots
So the team that couldn't handle classified material now brings you this episode of dumbassery. Clinton's Brooklyn campaign HQ evacuated after suspicious substance discovered in letter. Evidently two interns opened a package and saw a suspicious substance and instead of leaving it right there and calling authorities, they decided to carry it with them up to the 11th floor, potentially exposing far more people. Idiots.
Cat Video
Tonight's ONT brought to you by the most expensive potato chip:
Cat pic via.
Notice: Posted by permission of AceCorp LLC. Please e-mail overnight open thread tips to the cob of your choice or CDR M. Otherwise send tips to Ace.

posted by CDR M at
10:32 PM
|
Access Comments