« Word Love Thread: Nautical and Aeronautical Terminology, Jargon, and Expressions
|
Main
|
The Real Thursday Morning News Dump (9/15/16) [Mis. Hum.] »
September 14, 2016
Wednesday Will Make The ONT Great Again! [Weirddave]
Actually, probably not. The Maetenloch era was to ONTs as 19th century America was to liberty, and that level of freedom and growth ain't coming back. But this will be a great ONT!

Great Moment in History
202 years ago today, Frances Scott Key peered anxiously into the pre-dawn mist from the deck of HMS Tonnant. He had spent the previous night helplessly watching a furious British attack on Fort McHenry. As dawn broke, he strained his eyes to see the result. The fate of the battle, the war, and his young nation hung in the balance. As the sun crested the horizon, it illuminated the battered standard of the United States, still flying defiantly over the fort. A cheer burst from his lips, and, inspired, he turned and wrote a poem he called "The Defence of Fort M'Henry." Set to the tune of a popular drinking song, that poem would go on to become the National Anthem of the United States of America in 1931.
If you ever get the chance to come to Baltimore and go to Ft. McHenry, jump at it. There is a short video presentation about the battle in a darkened room, and as it ends the notes of the anthem issue forth and the curtains covering the glass wall of the room retract, and there it is. Our flag. Still flying over the fort. Brings tears to my eyes. Every. Single. Time.
Here is a good account of the event, including a debunking of the racist verse myth.
And the star-spangled banner in triumph shall wave
O'er the land of the free and the home of the brave!
Great Moment, Period
I'll say it again, we live in an age of miracles. Walking again is a Big Deal. That was one of the miracles that the Pharisees used against Jesus when they strove to get rid of him (See John 5). That seems to be a nice segue into..

Great Faith
The brutal, powerful 9/11 stories of Catholic priests
Fr. Mychal Judge was the Catholic priest assigned to minister to the FDNY. On 9/11 he was downtown when the planes hit, and he immediately rushed into the North Tower to render what aid he could. When the South Tower collapsed, it sprayed a lethal wave of debris into the mezzanine of the North Tower, sending Fr. Mychal home to God.
Fr. Mychal Judge was later listed as Victim 0001 – the first death certificate processed on 9/11.
Greater love has no one than this: to lay down one's life for one's friends. -John 15:13

Great Marketing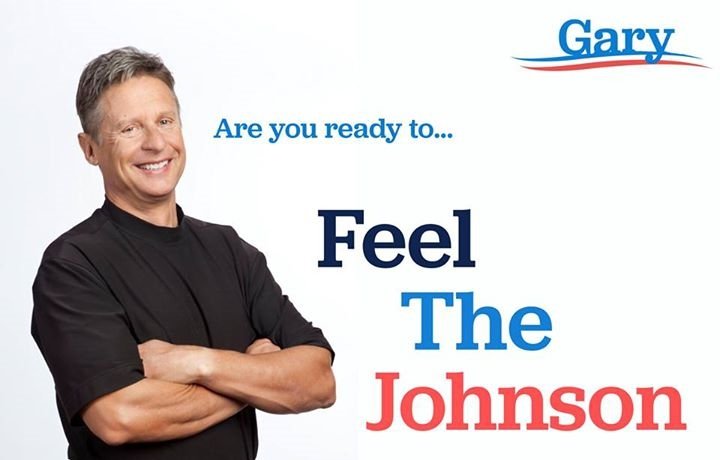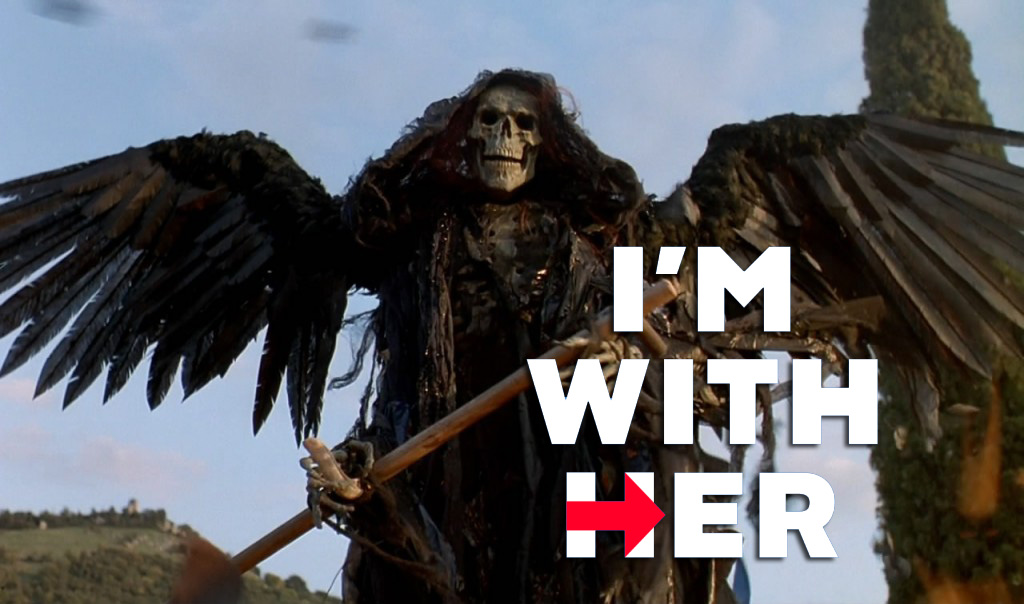 Great DIY Project
From the comments, I think this guy is in Costa Rica. I'm not sure what your local zoning board might have to say if you attempted this here. Still, pretty damn impressive.

Great Scott!

If You're Still Wiping Your 12-Year-Old's Butt I'm Blaming You for the End of Western Civilization
The story links another story cooing about how it's just fine for a parent to still be wiping their pre-teen's ass for them. No. No it is not. We could solve more than half the problems in this country if we'd just stop fetishizing the insane and condemning the normal. IMO Evan Sayet has the most cogent theory:
The bottom line is that the Modern Liberal is convinced that it is beliefs – not what those beliefs are but any belief at all – that are not only evil, but the font of all war, poverty, crime and injustice.  They're convinced that thinking is a hate crime – an act so heinous as to render one evil for simply engaging in it and an act that requires one to revile anyone who engages in it.  The notion behind this hatred for thinking is that anything a person believes is going to have been so tainted by his personal bigotries – bigotries we all possess as simply part of the human experience, bigotries based on such things as the color of our skin, the nation of our ancestry, our height, weight, sex and so on – that the only way not to be an evil bigot is to never think at all. Not only does the Modern Liberal see faith and reason as hate crimes, but their product is and can only be, war, poverty, crime and injustice.  The notion here is that, if nobody believed in anything then there'd be nothing for people to disagree about.  If people didn't disagree then surely they wouldn't fight and, if they didn't fight, then of course they'd never go to war. It only follows (at least as far as the Modern Liberal is concerned) that, without war there'd be no poverty, without poverty there'd be no crime and without crime there'd be no injustice.  Mankind would return to Eden (or its secular version, the wonderful world of the kindergarten playground) if only all efforts to use one's intellect ended, every "child" was declared "special" (but none more special than any other) and all people equally rewarded with each "child" getting a cookie but no child getting two. The problem with this, however, is that, since in the real world, the better does exist, the Modern Liberal needs to "prove" that its existence is unjust.  Otherwise the whole utopian scheme goes up in flames.  Thus, he must argue that anything and everything society recognizes as the good and right – and all of the things that prove themselves to be the better by succeeding – are really the products of injustice.  In other words, not only is the Modern Liberal bigoted, but his mindless prejudices are invariably against all that is good, right and successful.
That's a long pull piece, but there's more, lots more, you should read it all, and follow the links to his speeches at Heritage. The part about being purposefully indiscriminate applies here too. Really, go read it. That plus r/K theory pretty much ties up the modern left in a nice, tight, logical, consistent package. Sayet quote comes from an interview here: KinderGarden Of Eden: How the Modern Liberal Thinks
Great Weed, Dude
Satire is dead. I'm pretty sure that this is a parody, but it's so hard to tell because he's making the same arguments that actual flat Earthers make seriously. In order to have effective satire, you have to take some aspect of a thing and blow it up to its illogical extreme. If that's true, how can you satirize something that's already so far beyond the bounds of logic and reason that ridiculousness looks at it and says "Whoa, Dude, too far."? The number of things these days about which we are expected to just accept that level of insanity is mind boggling.
Great Analysis
Left-Wing People – The (unofficial) Guide. OTOH, For satire to work, it must contain a hard core of truth.
Great Outfit
There's a reason our memories of the 70s are hazy, and it isn't just drugs. Some things the brain just demands to forget.

Great Moments in Big Government

Louisiana Officials Demand That Self-Reliant Locals Stop Surviving The Flood Without Permission
Belgium and Netherlands are Euthanizing Mentally Ill Patients and Harvesting Their Organs
Double-voting – even triple-voting – found in US elections
Is America at risk of following the path of failing nation-states?
How A Cakemaker Became An Enemy Of The State
Man Gives Away Teddy Bears, Everybody Panics and Calls the Cops

Great Acid Trip
Great Read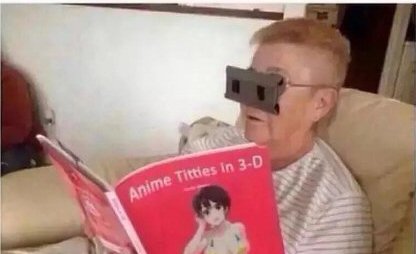 Great Points
By David Brooks of all people. Blind pigs and acorns. Making Modern Toughness.
Also, How Learning To Give People A Break Changed My Life Forever. There's a flip side to this coin. Simple courtesy makes everybody's life more pleasant, even your own. I call people "Sir" and "Ma'am". I hold doors for people. I gesture "you first" to strangers. Of course this doesn't mean I allow myself to be abused-once I walked into a building with an inward opening heavy glass door. I paused to hold it for the woman coming in behind me and she started to lecture me about the patriarchy in her best SJW tone of voice. I let the door go and went about my business. Hey, she called the tune- but approaching the world on a friendly basis makes life much pleasanter than the opposite.

Tonight's ONT brought to you by eagles*: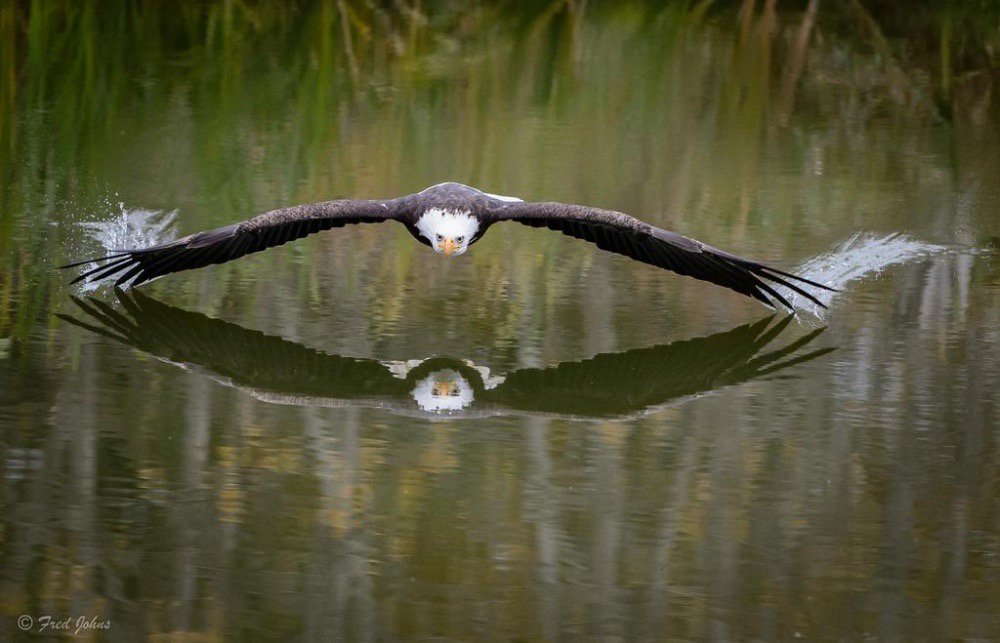 Don't forget the The Ace of Spades Young Communist League. Your party dues are late, comrade. Bring them to the next meeting or face reeducation.

*I don't have a source for this picture or I would attribute it. It's magnificent. ETA Someone helpfully pointed out that the picture has the copyright sneakily hidden right on it. Picture by Fred Johns

posted by Open Blogger at
10:00 PM
|
Access Comments