« Evolutionary Change Isn't Going To Cut It Any More [CBD]
|
Main
|
Football Sunday in America! - [Niedermeyer's Dead Horse] »
August 14, 2016
Food Thread: Where Is My Peanut-Free Safe Space? [CBD]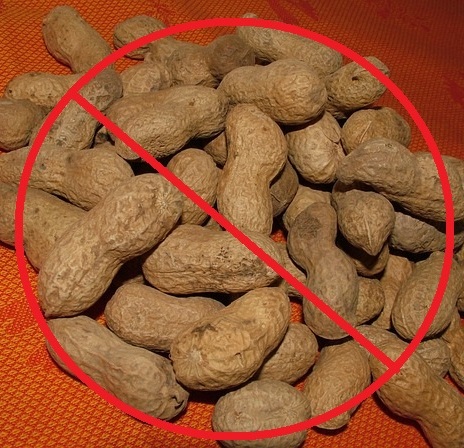 You know that it's only a matter of time before the SJW's arrive at the gates of the Skippy or Jif factories and demand an end to the horrendous micro-aggression of peanut butter, which causes nothing but heartache, anaphylaxis and social divides.

******
Here's recipe for
Frogmore Stew
, from artisanal'ette, who tells me that:
I'm down south, and sending you a decent recipe for Frogmore Stew. It sounds odd (even gross to some), but it's really easy and delicious. Since I mentioned it last week, thought I would send a decent recipe. There are many many variations. This one is the simplest.
Hmmm....not gross at all. Just a nice and simple stew!
******
A Moronette in good standing (dues paid up, topless photos in the file) has asked for some help with sourcing high quality prepared foods in the
Columbia Maryland
area. The requirements are that the meals be close to complete...no significant preparation needed (the person needing this service is elderly), and that they follow a modified low-salt Paleo diet. Obviously someplace local would be ideal, but absent that, does anyone have any knowledge of companies that specialize in shipping complete meals that satisfy those requirements?
******
There is a local place that sells what they claim are "Kobe Beef Sliders," for a faintly ridiculous amount of money. Not enough to convince me that there is any possibility that the beef is actually from Kobe, but too much to tolerate without getting irritated.
But they are so easy to make, especially in the style of another, far more reasonable place called White Manna, in Hackensack NJ. They are perfect, and cheap. And always crowded, so use this recipe for an excellent approximation of the Platonic ideal of the slider.

******
Climate influence on Vibrio and associated human diseases during the past half-century in the coastal North Atlantic
Correlation does not imply causation. But having the words, "Climate Change" in your grant proposal certainly helps fund your lab....
Using archived formalin-preserved plankton samples collected by the Continuous Plankton Recorder survey over the past half-century (1958–2011), we assessed retrospectively the relative abundance of vibrios, including human pathogens, in nine areas of the North Atlantic and North Sea and showed correlation with climate and plankton changes.
Oh....they have a "model" too. I wonder if the model reflects better disease reporting methods, an increase in populations that eat shellfish, an increase in the popularity of shellfish in other populations, and probably better laboratory tests and techniques?

******
Oh, man! These look and sound great. I haven't made them yet, but I will. Soon.
Corn Fritters with Cheddar and Scallions.
It's a pretty simple recipe too, although one change....oil the spatula you use to press down on the mound of batter.
******
Anyone have thoughts on granola? I have been making it and have arrived at what seems like a solid recipe, courtesy of artisanal'ette's help. I took a bunch of her recipes and mashed them up into one that is quite pleasing, and absurdly simple. Next step: making bars.
******
Why Does the Food Network Exclude Plant-Based Diets?
Because most Food Network viewers aren't pompous, arrogant douchebags like you. And because we are a wealthy nation and can afford to eat yummy foods.
******
Yeah, yeah....Jamie Oliver is indisputably one of those pompous "do as I say, not as I do" chefs, but his older recipes are pretty damned good. I would however leave the mint out.
Shell Pasta With Creamy Smoked Bacon and Peas
Adapted from "Jamie's Food Revolution," by Jamie Oliver.
Sea salt
10 slices smoked bacon or pancetta
1 pound dried mini-shell or other small pasta
2 tablespoons olive oil
1 tablespoon butter
Freshly ground black pepper
2 cups frozen peas
2 tablespoons crème fraîche or heavy cream
2 tablespoons finely chopped fresh mint leaves
Juice of 1 lemon
6 ounces finely grated Parmesan cheese.
1. Bring a large pot of lightly salted to a boil. Meanwhile, cut sliced bacon crosswise into thin slivers, or slice pancetta into julienne. Add pasta to boiling water and cook to taste.
2. While pasta is cooking, place a large skillet over medium heat, and add 2 tablespoons olive oil and the butter. Add bacon or pancetta and a sprinkling of pepper, and fry until golden and crisp. Immediately add frozen peas and stir for a minute or two. Add crème fraîche or heavy cream and chopped mint.
3. Reserve 1 cup of the pasta cooking water, and drain the pasta. Add pasta to the skillet and stir. Add lemon juice, and adjust salt and pepper to taste. Bring to a simmer, then remove from heat. The mixture should be thick; if desired, a splash of the pasta water may be added to the sauce to thin it slightly. Add Parmesan and stir to mix. If desired, serve with a green salad.
Serves 4 to 6

posted by Open Blogger at
04:00 PM
|
Access Comments