« Wikileaks: Huma Abedin Had Access To, and Used, the Hillary Clinton Email Address By Which She Received and Sent Classified Information
|
Main
|
Wednesday Morning News Dump (8/10/16) [Mis. Hum.] »
August 09, 2016
Overnight Open Thread (8-9-2016) [CBD]
Seamus Muldoon, our very own punster extraordinaire has graciously accepted our invitation to immortalize Maetenloch in verse.
Farewell To Maetenloch
-- a limerick in four verses
Political news was complete
A fat dude, a can and some meat.
He wielded with bluster
The 3K Trollbuster
Man! Maetenloch sure brought the heat
Yeah, Yokopalooza was hell
But the old pin-up girls were all swell
We'll never forget
The tanks, guns and jets
Now that Maetenloch's bid us farewell
The Overnight Thread was a pip
With many a video clip
We all spilled our booze
Upon hearing the news
That Maetenloch's finally jumped ship
He sure could review any movie, uh
And linked lots of times to YouTubey, duh
But don't feel too sadly
Maet's not doing badly
He has a fine house in Peruvia

Here is the blogger over at "Sippican Cottage" explaining what a MacGuffin is. The Charles Calthrop MacGuffin School of Plumbing, the Universe, and Everything But it is so much better if you follow the links to his multi-post novella about the plumbing problems in his rather old, rather broken-down house in Maine. He is a tremendously talented and deeply disturbed writer....pretty much our favorite kind around here.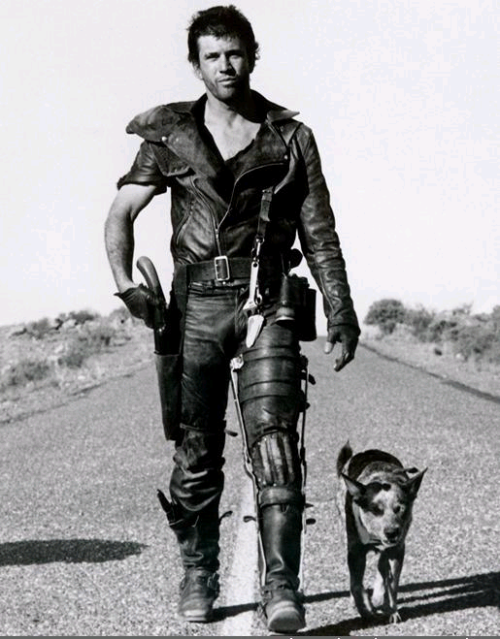 "The Road Warrior" used to be the Saturday night show at the U.C. Theater on University Ave. in Berkeley. "Rocky Horror Picture Show" was the Friday night feature, but any movie that requires props to enjoy is just too much work. And you can't beat Max's dog (Australian Cattle Dog I believe).
The chase scenes are amateurish, and the direction and editing is a bit odd, but even after 35 years it is a rollicking ride. And nothing tops Lord Humungus' speech:
But don't forget The Feral Kid!
And..."A fella. A quick fella...might have a weapon under there. I'd have to pin his head to the panel."
Hmmmm....maybe the right should start selectively editing video and audio to cast our opponents in the worst possible light.... Or is that beneath us, and we should lose with dignity?
Wearing A Trump Shirt In New York City

Wearing a Trump shirt in Florida is like wearing a Rolling Stones shirt at a Rolling Stones concert. In cities such as Berkeley, Madison, or Portland, however, it's like wearing an M16 covered in dead babies of color. Liberals have built The Donald up to such a ridiculous straw man of pure villainy, showing support for him is worse than throwing acid in someone's face. New York Times editorial writer Brent Staples recently asked, "What planet do they come from, these people who argue that a totalitarian, white supremacist government would [be] good for democracy…." New York is an interesting city to support Trump in because although it hasn't voted for a Republican president since Coolidge, there are still plenty of hardscrabble blue collars who don't fit Cruz's "New York values" stereotype. Within only a couple of miles you can go from retired cops to mobsters to third-generation welfare Puerto Ricans to middle-class hipsters to Wall Street billionaires. The blacks in Harlem think the blacks in Brooklyn are lazy losers who wear outdated jeans. It's called a melting pot, but it's really several dozen totally distinct cultures that manage to coexist without saying a word to each other, ever. I'd be surprised if even one Upper East Side Jew has ever met a Hasidic Jew from Williamsburg.
Speaking of Joooos....J.J. Sefton should be Trump's speech writer.
Michael Totten has a slightly different take....
If Ronald Reagan could come back from the dead, he'd kick Donald Trump in the balls. Because somehow, astonishingly, the Republican candidate for president of the United States is pro-Russian and anti-NATO.

"NATO is obsolete and it's extremely expensive for the United States, disproportionately so," he said in March. "And we should readjust NATO." In July, he told the New York Times that he would only assist European nations during a Russian invasion if they first "fulfilled their obligations to us."

"Look at Putin," Trump said in 2007. "Whether you like him or don't like him -- he's doing a great job in rebuilding the image of Russia and also rebuilding Russia period." "I think I'd get along very well with Vladimir Putin," he said last year. "I just think so." "Will he become my new best friend?" he tweeted in 2013.
And, unfortunately, many of my brain-dead relatives.
Anyone want to come to Chez Dildo for Thanksgiving?
Colion Noir should be the face of the NRA
Well....along with these two....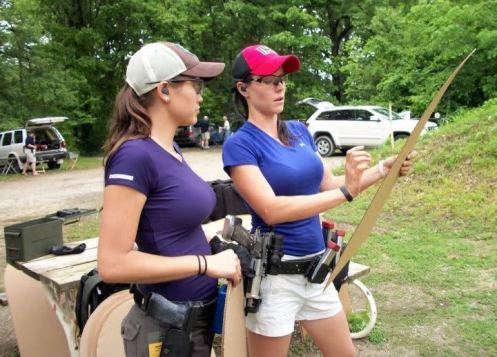 Don't forget that, while Maetenloch might have deserted us in our hour of need, he is still alive and kicking over at his blog.
©2027 by AceCorp LLC. All Rights Reserved. Manuscripts will not be returned. Lingerie samples must be sent with appropriate live (human) model.

posted by Open Blogger at
10:01 PM
|
Access Comments