« Democrat Party Platform: Prosecute Those Who Deny Global Warming
|
Main
|
Thursday Morning News Dump (6/30/16) [Mis. Hum.] »
June 29, 2016
Overnight Open Thread (6-29-2016)
Moreover, charity given as of right, for that is what the welfare state does, favors the undeserving more than the deserving, in so far as the undeserving have a capacity and even talent for generating more neediness than the deserving. (They also tend to be more vocal in their demands.)

The welfare state in fact dissolves the very notion of desert, because there is no requirement that a beneficiary prove he deserves what he is legally entitled to. And where what is given is given as of right, not only will a recipient feel no gratitude for it, but it must be given without compassion-that is, without regard to any individual's actual situation. In the welfare state, the notion of a specially deserving case is prohibited, for it implies a distinction between the deserving and the undeserving.

-- Theodore Dalrymple
Before there was American exceptionalism there was British exceptionalism - in both cases, based on the idea that freedom is the unique mission of the English-speaking peoples.

It need not be put in such exclusionary terms. I would be very happy if many more countries regarded themselves as having a proprietary national interest in liberty. (The French think they do, but they don't.) At the very least, we should do what we can to preserve or re-establish that idea where it has a long history.

-- Robert Tracinski in UK After Brexit
Quote of the Day III - Life in the EU Edition
The French economy is stagnant. GDP growth for the latest quarter was 0.6%. Over the past decade, growth has rarely risen above 1%. The unemployment rate is over 10% and the youth unemployment is 25%. Clearly tax and regulatory reform, including more labor flexibility, are needed to encourage employers to hire.

As an example of the difficulty of firing workers, a French court this week ruled that Société Générale rogue trader Jérôme Kerviel, who lost $5.5 billion of the bank's assets in 2008 and almost caused its bankruptcy, had been unfairly dismissed. Société Générale was ordered to pay Kerviel $511,000 because it decided he was dismissed "without cause."
Quote of the Day IV - Yada Yada Edition
What gets reported is "Well, me and my girlfriends met at Lisa's apartment to pre- game. I had a beer and a shot there. Then we went to This Bar and That Bar and I had three shots at the first place and an Appletini at the second place plus this guy gave me half his beer. So, we were dancing and then Lisa and Cindy left. So the guy who gave me half his beer said we should go to This Other Bar to meet his friend and we did. And I had two shots and then he bought me this mixed drink. I don't remember what it was called or what was in it. And then I had another beer and we danced and I remember we were making out at one point in the bathroom and I gave him a blow job. Then I remember we left This Other bar-"

Needle scratch. Wait a minute. You gave him oral sex?

"Well, yeah."

-- From Bookworm's post on Alcohol and "Rape" Culture on America's College Campuses
And Then There Was One - The Last of the Doolittle Raiders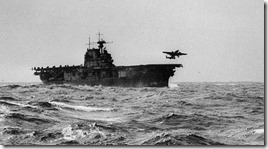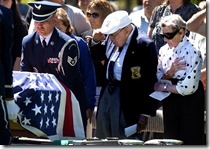 Battleground Ad Spending in June: Team Hillary $26 million, Team Trump $0
Well I guess Trump's running an experiment to see if money and advertising still matter in politics.
But given these trend lines maybe this isn't the right time to take chances by going cheap.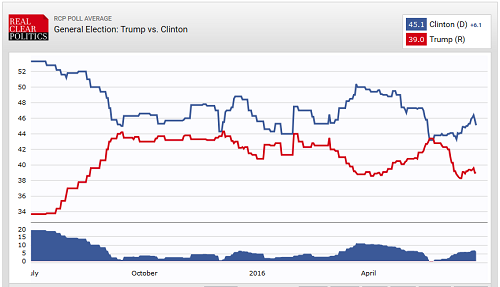 11 Countries That Are Ready to Strike a Trade Deal with the UK
Iceland, Canada, Mexico, and...Germany?
The German Finance Ministry advised the EU to enter into negotiations aiming at making the UK an "associated partner country" of the trade block.
AK Rifle Used By Terrorists in Paris Attacks Traced Back To Phoenix Gun Owner
Who was also found to be in possession of an unregistered automatic weapon....and then things get rather murky and suspicious *cough*FastAndFurious*cough:
The investigative follow up of the Paris weapon consisted of tracking a paper trail using a 4473 form, which documents a gun's ownership history by, among other things, using serial numbers. The Phoenix gun owner that the weapon was traced back to was found to have at least two federal firearms violations - for selling one weapon illegally and possessing an unregistered automatic-but no enforcement or prosecutorial action was taken against the individual. Instead, ATF leaders went out of their way to keep the information under the radar and ensure that the gun owner's identity was "kept quiet," according to law enforcement sources involved with the case. "Agents were told, in the process of taking the fully auto, not to anger the seller to prevent him from going public," a veteran law enforcement official told Judicial Watch.
The Social Effects of Ethnic Diversity
Not that diversity doesn't have some benefits but it definitely has social costs as well.
Relying on diversity measures computed at the apartment block level under conditions of exogenous allocation of public housing in France, this paper identifies the effects of ethnic diversity on social relationships and housing quality. Housing Survey data reveal that diversity induces social anomie. Through the channel of anomie, diversity accounts for the inability of residents to sanction others for vandalism and to act collectively to demand proper building maintenance. However, anomie also lowers opportunities for violent confrontations, which are not related to diversity.
So University Students Are Now Basically Just Hyper-Sensitive Adolescent Girls
La Trobe's student union and the women's officers at the University of Sydney issue warnings for content relating to classism, colonialism, Islamophobia, ableism, body image, child abuse, mental illness and weapons.

They go as far as warning students about content relating to needles, insects, food, pregnancy, eye contact, slimy things, skulls, vomit and blood.
Michael Yon: How The Eurocrats Manage to Even Screw Up Products Sold in the US
What It's Like to Be a Yacht Chef
Beautiful but IMO a bit wasted on rattan.
Christopher Taylor's Canonical List of Commenter Types
How British journalists talk about people they're not allowed to talk about
"Famed horn-blower, Bill Clinton." maybe. Or "Sax-mad Bill Clinton". Nothing that screams "MONICA LEWINSKY GAVE CLINTON A BLOWIE", but enough to tip off those scouting for clues that they're getting warmer.

Clearly that's a hypothetical example, but this happens a lot more than you'd realise.

Let's say an actor took out an injunction to prevent stories leaking about him visiting a prostitute on the sly. Let's also say that this actor had appeared in an otherwise unremarkable production of the play 'Tis Pity She's A Whore early in their career. There's no good reason to mention that, but you can bet your bottom dollar that that's what the sneakier journalists are going to lead with next time they discuss that actor in print.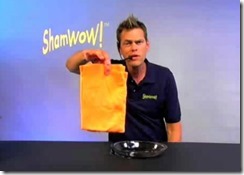 The Group knows your sins but doesn't care.
Tonight's post brought to you by how Boris Johnson writes his Telegraph columns: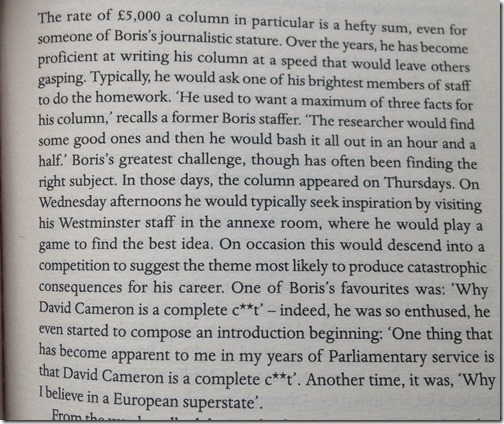 Notice: Posted by permission of Ace is a Complete C**t LLC. Please e-mail overnight open thread tips IForOneWelcomeOurSuperstateOverlords at gmail.com.

posted by Maetenloch at
11:33 PM
|
Access Comments