« Saturday Gardening Thread: Just Peachy [KT]
|
Main
|
George Will Leaves The Republican Party: Who Gives A Rat's Ass? [CBD] »
June 25, 2016
Ace of Spades Pet Thread [Misanthropic Humanitarian]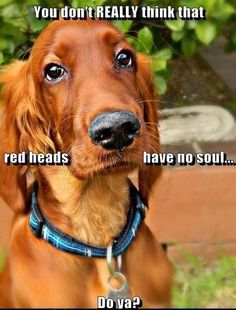 Soul? They are all soul. How can you reject a ginger like that? (I'll let you in on a little secret. I haven't been able to say no for 34 years. Thank you Mrs. MH)
So everybody, thank you for stopping by on the first Saturday of Summer to see what's happening at the AoS Pet Thread. As usual, a little of this, a little of that. Check out the happenings.

Pet and Animal News
Do dogs go to heaven sign debate.
From a Moron contributor
So my dad sent me this back in '09, and I thought it was hilarious.

But are these photos real? Hint: If you look closely at the photos of the Catholic Church sign, the cars in the background are a dead giveaway.

Real or not - and I'm sure the horde would agree - 1) of course all of God's creatures go to heaven, and 2) does not disprove the reality that Presbyterians, for the most part, are priggish twats.

Who cares, it's still funny!

Meet the Pet Morons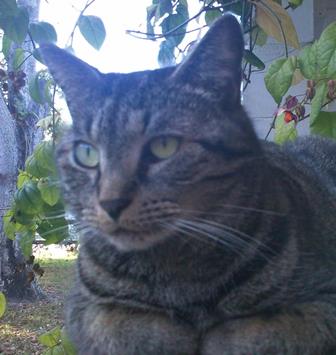 Let's start today's parade of pets with Persnickety's Boris the Cat. After years of rescuing older cats Persnickety adopted this guy as a kitten.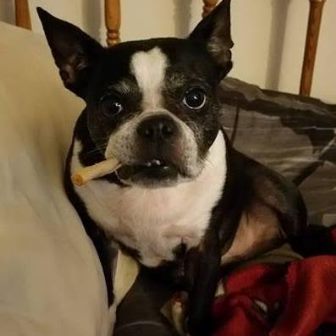 Meet Guinness. Jo liked the idea that her dog uses rawhides as cigars and not the real thing.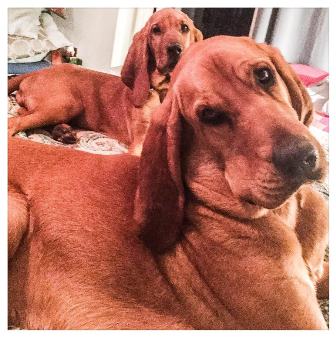 Say hello to Scarlett & Duchess the Blood Hounds. Lurker Rebecca submitted this photo. These dogs and their granddogger are/were search and rescue dogs.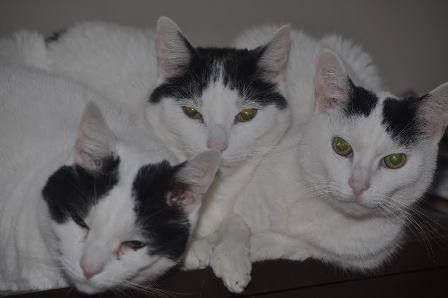 We have a cat wrangler among us. David sent this photo in. He has 5 cats he was able to rustle up Hector, Telli & Artemis for this.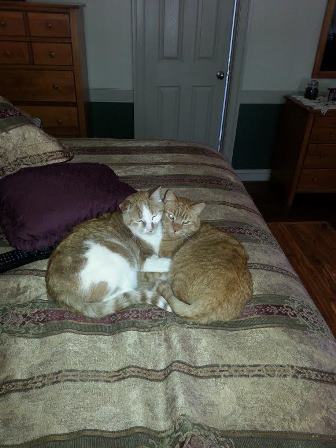 Colorado Terp submitted this photo of Gilligan & Nimrod. They look comfortable while underachieving. Thanks for the photo.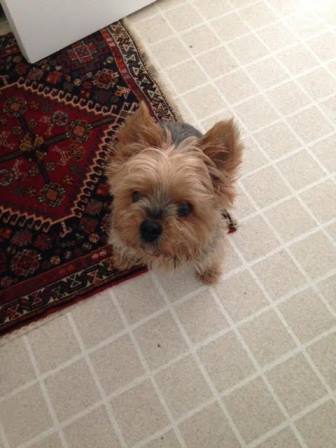 Liz's Yorkie originally name was Maggie. However a little kid on a bike said hey Mom that looks like a bug. Meet bug. I would have named her Fang, but that's me.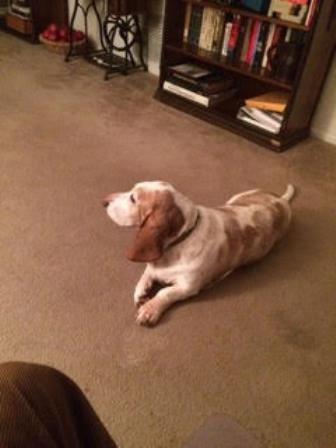 Mike K would like to introduce his rescue dog Juliet to the Horde. This Basset came from a Basset rescue group.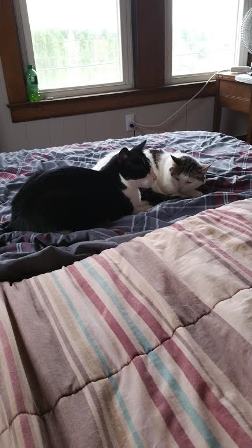 Moron Confuzzled submitted this photo of his cats Angel & Oreo. Per Confuzzled they are quite the handful but wouldn't trade them in for the world. They look like fun.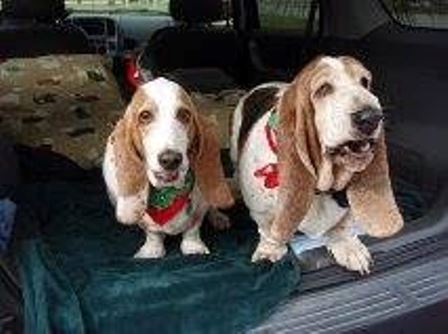 Meet Snicket & Mr. Jack. These guys own lurker Andrew. Andrew didn't say much about them but their expressions say quite a bit. Thanks for the photo.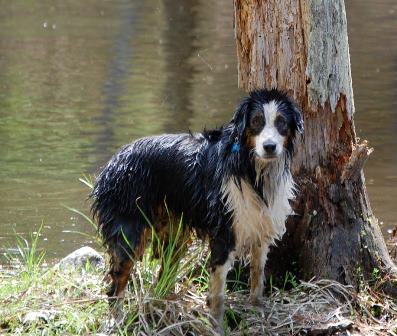 Meet Lucy the Aussie. Levin embarrassed her by taking this picture after a dip. Nice looking dog. Thanks for sharing Levin.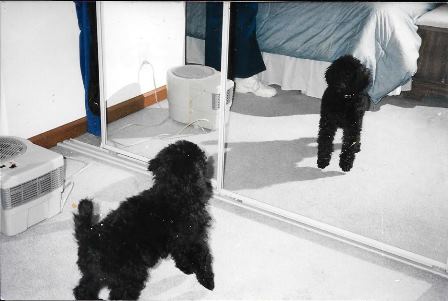 Our last photo today is of Creeper's Sasha. Unfortunately Creeper had to put his dog down recently. Here's a photo of her as a pup meeting a new friend for the first time. Pups and mirrors are so cute. We are so sorry for your loss Creeper.

Thank you for stopping by. If you have a pet photo or something interesting you would like to submit, you can reach us at petmorons at gee mail dot com.

posted by Open Blogger at
02:45 PM
|
Access Comments