« Hamilton, Get Your Gun
|
Main
|
Early Morning Thread 6-15-16. (krakatoa) »
June 14, 2016
Overnight Open Thread (6-14-2016)
It is no coincidence that during the eight years of the Obama administration, the American military has been emasculated by budget cuts that have resulted in a radical diminishment of both personnel and battle-readiness of its air and naval forces. Nor should we be so surprised that all three of Obama's former secretaries of defense have come out publicly against the administration in an unprecedented fashion. Or that a key American ally in the Middle East, King Abdullah II of Jordan, would actually say privately that "I think I believe in American power more than Obama does."

-- David Hazony in The Mind of the President
In a petition to the English Department, Yale undergraduates declare that a required two-semester seminar on Major English Poets is a danger to their well-being. Never mind that the offending poets - Shakespeare, Chaucer, Donne, Milton, Wordsworth, et al. - are the foundational writers in the English language. It is as if chemistry students objected to learning the periodic table of elements or math students rose up against the teaching of differential calculus. The petition's implicit contention is that the major poets are too circumscribed by their race and gender to speak to today's socially aware students, when, in fact, it is the students who are too blinkered by race and gender to marvel at great works of art. It takes a deeply impoverished imagination to read Shakespeare and regard him simply as an agent of the patriarchy.

-- Rich Lowry
Citigroup Inc sued AT&T Inc on Friday, saying the phone company's use of "thanks" and "AT&T thanks" in a new customer loyalty program infringed its trademark rights to the phrase "thankyou."
How This Single Photo May Have Been the Beginning of the End For Hillary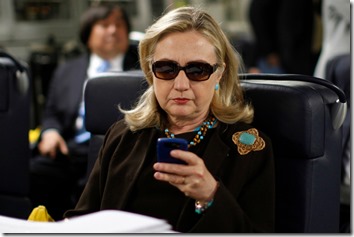 The French Don't Seem To Have Any Problem Seeing What's Right in Front of Us
Francois Hollande, the President of France, set a bold tone in response, immediately going before the press and labeling the murder as "unquestionably a terrorist act." His Interior Minister, Bernard Cazeneuve, quickly followed suit, calling the killing "an abject terrorist act."

Why would they not? Much like the slaughter in Orlando, Larossi Abballa used his Facebook video to proclaim that he was specifically answering the call of Abu Mohammed al-Adnani to attack western targets in Europe and the United States during Ramadan. An ISIS backed news outlet quickly reported that the killings were perpetrated by "an Islamic State fighter."

That's really the whole point here. The French don't need to wring their hands and wonder if Abballa was a member of some disaffected community which has a complaint with police officers. Nobody is debating whether or not he's part of a political party which doesn't capture enough votes in each election. The guy announced quite clearly that he was taking up the bloody flag of jihad and following the orders of his terrorist masters. Whether they had contacted him directly, supplied the knife he used or identified the target doesn't matter.
Sen. Charles Schumer spent $292,000 in public money flying private airplanes last year. His protιgι Sen. Kristen Gillibrand spent more than $150,000 on charter travel.

The two New York Democrats were the top spenders on private air travel between October 2014 and September 2015, an analysis of Senate office-account records shows.

Third place is held by a lawmaker from the other side of the political aisle and the other side of the country: Republican Sen. John Barrasso of Wyoming spent more than $75,000 in the last fiscal year flying charters.

Frequent charter flyers are the exceptions in the current Senate. Few senators regularly sprung for luxury corporate travel in the 2014-2015 period. Schumer and Gillibrand stood out from their colleagues in another way: by racking up the largest credit card late fees in the world's greatest deliberative body.
$292,000 comes out to $800/day 365 days a year of flying expenses.
Seven Awesome Conservative Lifehacks by Kurt Schlichter
This Is How All Bureaucrats Should Be Answered
It's not like they've been there and seen Islam as practiced by Muslims up close and personal...oh wait.
The vast majority of Australian Defence Force personnel believes the Muslim religion promotes violence and terrorism, despite "cultural sensitivity training" by the ADF to have its soldiers take the view that Islam is a religion of peace.

The bombshell new study sponsored by the army finds that such "anti-Muslim sentiments" are "probably quite widespread" among Australian frontline troops in Iraq and Afghanistan ...

...Dr Miller, who is a lecturer in Strategic and Defence Studies at the Australian National University, writes that "in this study, I use a technique designed to elicit frank responses to sensitive questions - the 'list experiment' - to examine ADF views on Islam."

"I find little evidence that the official 'Islam as a religion of peace' narrative is widely accepted, nor is there evidence that cultural sensitivity training has any effect," he says.
Photos of Slender Women Banned on London Public Transit by Muslim Mayor
But for PC reasons.
This Protein World advertisement received numerous complaint from female Tube riders who didn't appreciate seeing an airbrushed skinny chick on their daily commute. The group that reviews such complaints said they saw nothing obviously discriminatory or profane about the ad. So the new Mayor replaced them with a new "steering committee" of heavyset watercolorists and pre-school teachers who immediately deemed the ad body shaming and had it removed. The Mayor announced a public transit system wide ban on anything similar in the future.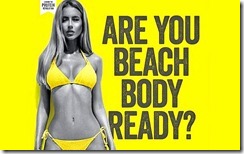 Most Black People Now Think O.J. Was Guilty
In the two decades since Simpson was acquitted by a majority-black jury, the racial gap has narrowed significantly. In two recent polls, more than 50 percent of black respondents said they thought Simpson was guilty - up from about 20 percent in most polls before, during and right after the trial.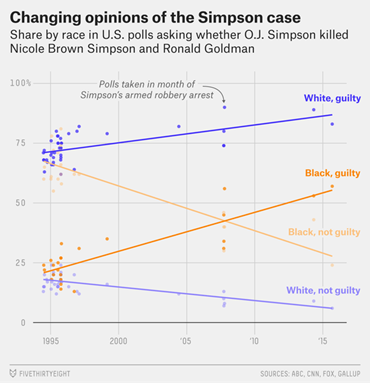 Four Newly Discovered Elements To Receive Names
Proposed names for elements 113, 115, 117, and 119 include Nihonium, Ununpentium, Inyourfacerajeevium, and Element McElementum.
18 Lions on Trial in India For Killings, Face Life Imprisonment If Convicted
Love And Stalking at 25,000 Feet
The Yahoo group is for closers only.
Tonight's post brought to you by it doesn't have to be this way: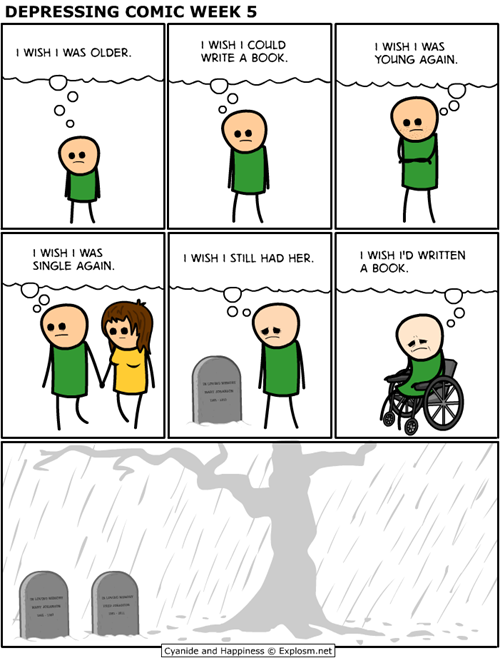 Notice: Posted by permission of AceCorp LLC. That's all you really need to know.

posted by Maetenloch at
10:15 PM
|
Access Comments