« Non-Diplomacy Open Thread, now serving as a provisional ONT [Weirddave]
|
Main
|
Monday Morning News Dump (4/25/16) [Mis. Hum.] »
April 24, 2016
Overnight Open Thread (4-24-2016)
And if someone else doesn't want to go along with the way you "self-identify" you aren't being deprived of any rights. There are people all over the world who actually have no rights and die because of it on a daily basis. Trust me. you're not one of them.

-- Jazz Shaw commenting on the 'non-binary' student in England who told Obama that she literally had no rights
"Anderson loved hearing about his mother's sex life but felt embarrassed that it was more interesting than his own."

-- From an article on Gloria Vanderbilt and her son, Anderson Cooper
Is there any greater proof of male entitlement than swanning about in lycra cycling gear?

-- Sydney Morning Herald reporter, Stephanie Peatling, mocking a man on charity bike ride
It is not the critic who counts; not the man who points out how the strong man stumbles, or where the doer of deeds could have done them better. The credit belongs to the man who is actually in the arena, whose face is marred by dust and sweat and blood; who strives valiantly; who errs, who comes short again and again, because there is no effort without error and shortcoming; but who does actually strive to do the deeds; who knows great enthusiasms, the great devotions; who spends himself in a worthy cause; who at the best knows in the end the triumph of high achievement, and who at the worst, if he fails, at least fails while daring greatly, so that his place shall never be with those cold and timid souls who neither know victory nor defeat. Shame on the man of cultivated taste who permits refinement to develop into fastidiousness that unfits him for doing the rough work of a workaday world. Among the free peoples who govern themselves there is but a small field of usefulness open for the men of cloistered life who shrink from contact with their fellows. Still less room is there for those who deride of slight what is done by those who actually bear the brunt of the day; nor yet for those others who always profess that they would like to take action, if only the conditions of life were not exactly what they actually are. The man who does nothing cuts the same sordid figure in the pages of history, whether he be a cynic, or fop, or voluptuary.

-- Theodore Roosevelt in the speech 'Citizenship in a Republic', April 23, 1910
Remembering the Original Earth Day in 1970
And all the predictions made.
Peter Gunter, a North Texas State University professor, wrote in 1970, "Demographers agree almost unanimously on the following grim timetable: by 1975 widespread famines will begin in India; these will spread by 1990 to include all of India, Pakistan, China and the Near East, Africa. By the year 2000, or conceivably sooner, South and Central America will exist under famine conditions... By the year 2000, thirty years from now, the entire world, with the exception of Western Europe, North America, and Australia, will be in famine."
"Population will inevitably and completely outstrip whatever small increases in food supplies we make," Paul Ehrlich confidently declared in the April 1970 Mademoiselle. "The death rate will increase until at least 100-200 million people per year will be starving to death during the next ten years."
In January 1970, Life reported, "Scientists have solid experimental and theoretical evidence to support.the following predictions: In a decade, urban dwellers will have to wear gas masks to survive air pollution...by 1985 air pollution will have reduced the amount of sunlight reaching earth by one half.."
And don't forget this:

The Truth Behind the OMG Man Kicked Off Plane For Speaking Arabic Story
It was another passenger who also spoke Arabic that reported the man to the crew based on his conversation.
A Southwest Airlines passenger who overheard a college student's conversation also spoke Arabic and perceived the comments to be threatening, according to a new Southwest Airlines statement released Monday afternoon.

The new detail sheds light on the removal of 26-year-old Khairuldeen Makhzoomi from an Oakland-bound flight earlier this month. His removal from Flight 4620 gained national attention over the weekend following a story published in The Daily Californian newspaper.
An Elite College Without a Campus
Private Sector vs. a New Government Bureaucracy
Specifically, a group of power companies are launching a new entity, Grid Assurance that will "store circuit breakers, large transformers and other crucial parts at secure, unidentified locations, and sell them to participating utility companies who need them during emergencies." Congress is considering creating a national stockpile, but this private sector response may render that action unnecessary. Part of the push for this new company comes from concerns over "coordinated attacks and natural disasters," as demonstrated by the still-unsolved gunmen attack on a substation in San Jose, California, in April 2013. Though power supplies are expensive, the group believes this approach will be less costly than the costs of an extended blackout.

The federal government is fiscally broke. It makes little sense for it to create another program funded by deficit spending when the private sector can and does act.
Why Are Our Male Superheroes Getting Physically Bigger?
To be sure, some heroes are portrayed as incredible versions of regular people. Bruce Wayne, Peter Quill, and Tony Stark are like that. But some heroes-like Superman, Thor, and Dr. Manhattan-are of a different kind. These heroes are more than human, and it's precisely the vast difference between them and us that attracts us. We could never be like them, and that's why we like them. In fact, they're really not meant to represent the best versions of us-rather, they seem to represent Higher Powers: limitless beings who can do things we never could. That's why we're not really supposed to be like Superman; instead, Superman is supposed to be like God.

So how do we make sense of the insane popularity these superheroes have received as they've gotten bigger and stronger? Part of it is simply that America loves action movies and special effects. But more than that, these superheroes are popular because American audiences want Higher Powers. That's why even the superheroes who haven't previously been more than exceptional humans (like Batman) are suddenly jacked and vastly powerful. Superheroes are becoming godlike because their audiences want gods. Or, maybe, God.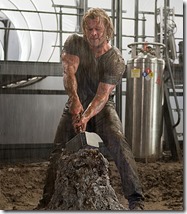 'Rage Yoga' is Now a Thing Apparently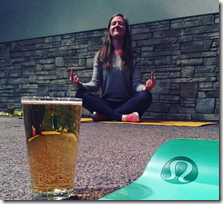 Study Discovers What Creeps Us Out and Why
The researchers surveyed more than 1,300 people around the world about people and things that creeped them out. Here are some of the results: Clowns, taxidermists, and funeral directors are creepy. So is repeated lip licking, violating personal space, laughing at the wrong times, and steering conversations toward sex. Also creepy: bulging eyes, long fingers, greasy hair, and pale skin. According to Business Insider, 95% of respondents believe creepy people are more likely to be men. And women are more likely to see creepy people as a sexual threat.

Researchers concluded that unpredictability is a big reason why things and people get labeled as creepy. As the study puts it, being creeped out is an evolved response that "enables us to maintain vigilance during times of uncertainty." Researcher Francis McAndrew tells Business Insider their research shows a creepy trait is "anything that would make you unsure of what the person would do next."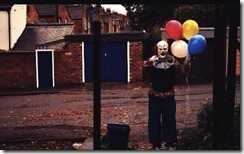 A Beaver Reportedly Took a Man Hostage in Latvia
(thanks to Curmudgeon)
These are the "walking palm trees" of Ecuador. Each year, they could walk as much as 20 meters. Slower than the Ents from Lord of the Rings but, well, real.

"As the soil erodes, the tree grows new, long roots that find new and more solid ground, sometimes up to 20m," Peter Vrsansky, a palaeobiologist from the Earth Science Institute of the Slovak Academy of Sciences Bratislava, tells the BBC. "Then, slowly, as the roots settle in the new soil and the tree bends patiently toward the new roots, the old roots slowly lift into the air. The whole process for the tree to relocate to a new place with better sunlight and more solid ground can take a couple of years."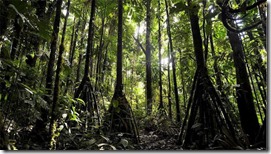 Weekly Commenter Standings
Top 10 commenters:
1 [433 comments] 'Ricardo Kill' [60.81 posts/day]
2 [367 comments] 'Christopher Taylor'
3 [348 comments] 'Skip'
4 [339 comments] 'AmeriDan'
5 [339 comments] 'Jane D'oh'
6 [335 comments] 'Bruce With a Wang!'
7 [315 comments] 'Nevergiveup'
8 [288 comments] 'Vic  We Have No Party'
9 [277 comments] '@votermom'
10 [272 comments] 'Bertram Cabot Jr.'
Top 10 sockpuppeteers:
1 [85 names] 'The Political Hat' [11.94 unique names/day]
2 [82 names] 'zombie Prince'
3 [51 names] 'John McCain'
4 [46 names] 'andycanuck'
5 [44 names] 'Bill in Chappaqua'
6 [39 names] 'Bertram Cabot Jr.'
7 [35 names] 'TeamRawDog'
8 [34 names] 'Turd Ferguson'
9 [32 names] 'In Vino Veritits'
10 [31 names] 'garrett'
The group. Banned on 12 universities.
Where it's at - the Twitter
Tonight's post brought to you by pretty boys: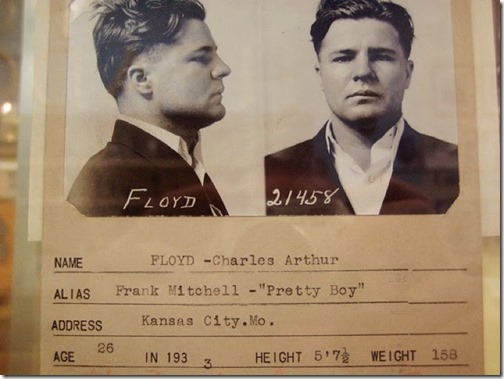 Notice: Posted by permission of AceCorp LLC. Please e-mail juicy overnight open thread tips to maetenloch at gmail. All bathrooms are now open.

posted by Maetenloch at
11:34 PM
|
Access Comments
Recent Comments
Recent Entries
Search
Polls! Polls! Polls!
Frequently Asked Questions
The (Almost) Complete Paul Anka Integrity Kick
Top Top Tens
Greatest Hitjobs