« Saturday Gardening Thread: California Here We Come! [Y-not and KT]
|
Main
|
Saturday Afternoon Chess/Open Thread 04-23-2016 [OregonMuse] »
April 23, 2016
Ace of Spades Pet Thread [Misanthropic Humanitarin]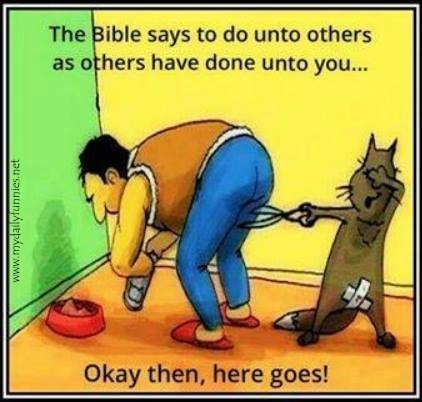 At times, it is a good thing our furry little friends don't have thumbs. Amirite?

Interesting animal news

What would you do medically to save your pet?
I had a 3 year old Irish Setter who was fine one day and sick the next day. I made an emergency call to a vet I had never seen before. To this day I recall his diagnosis. He muttered, "Your dog has some type of cancer." This was after looking at blood slides through his microscope. He had the beside manner of a Nazi guard. Cancer, damn cancer to a young and vibrant dog. However he turned out to be a miracle dog. We went to the University of Wisconsin Veterinary Hospital. With chemotherapy he was expected to live no more than 2 years. We traveled to Madison once a month for several months. The weeks we didn't travel to Madison a local vet administered his chemo. It was a couple of grand. He beat the odds and succumbed to congestive heart failure due in part to the chemo drugs at age 9.
He did experience side effects. He lost his feathering. He once got sick due to swimming in a creek. On chemo days we stopped at a burger joint for a couple of plain hamburgers. Yes, he was spoiled. Other than the chemo he was on no other medication. I'm not sure if pot would have helped. However, I would have tried it for him had it been available.
If you believe medical marijuana can help humans deal with pain, chemotherapy or anxiety, why not try it on pets?

Gi Gi Griffin is willing to try. The widowed real estate broker from the upscale Pacific Palisades area of Los Angeles looks like the last person you'd see walking into a pot dispensary in Hollywood. But she's not here for herself. She's here to buy cannabis for her 6-year-old Sheltie, Joy.

"I just knew I wanted to try whatever would help with my dog," she said.

She's part of the latest growth market for pot: Pets.

Joy was diagnosed with bladder cancer in January, and veterinary cancer specialists presented Griffin with a range of treatment options, from anti-inflammatory drugs to chemotherapy and radiation ("I was told it would be close to $7,000")

Instead, she took the advice of a neighbor who had recovered from cancer surgery with the help of medical marijuana.

"She suggested that I try something like that for Joy."

Griffin used her friend's connections to get into a dispensary, and she is currently spending about $120 a month on various so-called cannabidiols, or CBDs, which she mixes into Joy's food. "Look at her," Griffin said, stroking the healthy-looking dog sitting beside her. "She eats well, she as a lot of energy, and I think she's doing well."
What would you do for your pet? How much time, energy and money would you spend? There are no right answers. There are no wrong answers. It's a personal decision. As I've written before, the worst thing about a pet is that they leave us too damn soon.
Meet the Pet Morons
Our first pet is a Mexican Hairless actually from Mexico. Dobby looks pretty snuggled up. Leftcoast Lurker submitted this photo. Dobby leads a rough life. Thanks for lurking and sharing.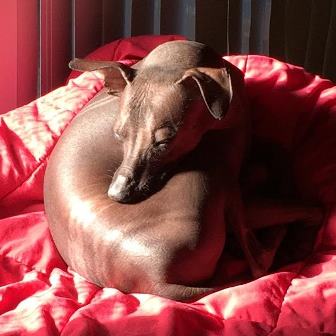 Well, here is an unusual submission from Bob in Houston. He claims that he has given up on traditional pets and has gone this route. Meet AtC the spider.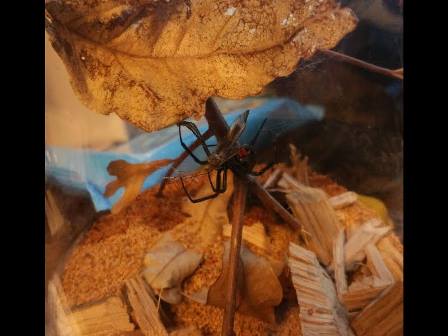 Since we are on "unusual" pets, here is Caligirl's rooster named Mohawk. I think Col. Sanders would have called him dinner.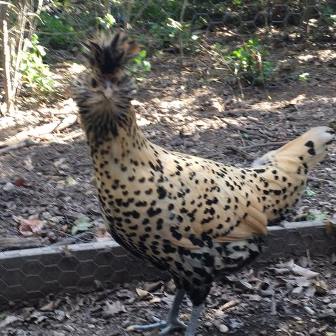 Now this little gal is a rescue. Rabidfox found Molly Fuz Fuz as a young kitten. Blind in one eye this cat appears to be thriving yet camera shy.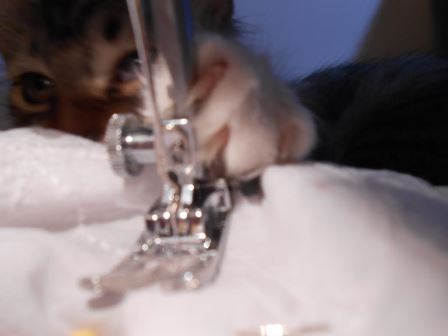 Serge sent in this photo of Stumbo the Cat. Serge asked cat owners to have their cats checked for high blood pressure. It's a health issue which can rob your cat of it's sight and lead to an early death.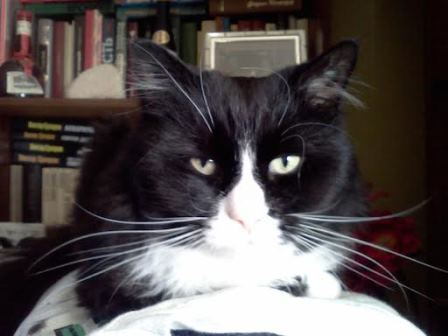 Gushka shared this photo of Waldo with us. Waldo was a rescue that appeared to have a terrible life until adopted. Sadly, Waldo has passed over the rainbow bridge.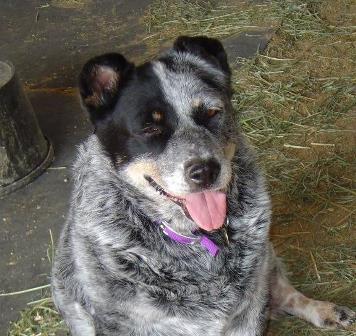 Dan wanted you Morons to see his dogs performing American Gothic. I don't know about you, but nice job getting them to sit still for their moment of fame.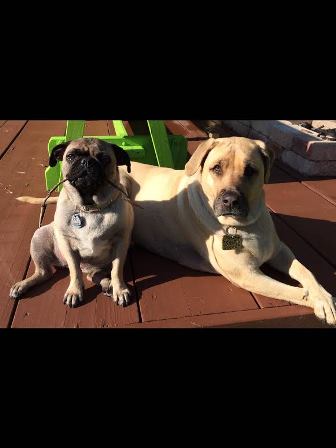 Meet Bella, who enjoys the Zen lifestyle, this is Cheri's wonderful Lab. A Zen Lab is better than a Meth Lab.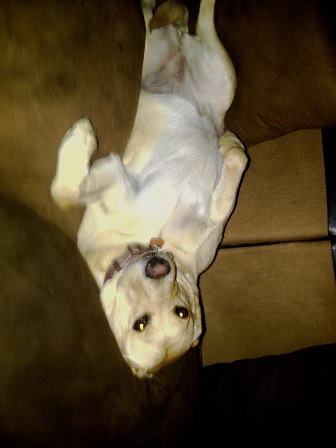 Quite the profile of this Newfoundland Dog by the name of Trinity. This breed is a rather large breed easily surpassing the 100# mark on the old scale. Thanks to ttl for submitting this photo.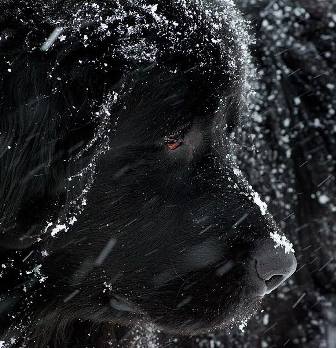 Our last pet of the week is a beautiful rescue dog by the name of Girl. Greg sent in this photo of his Shepherd/Husky mix dog. From the sounds of it Girl had a rough life before being adopted. Good on you Greg.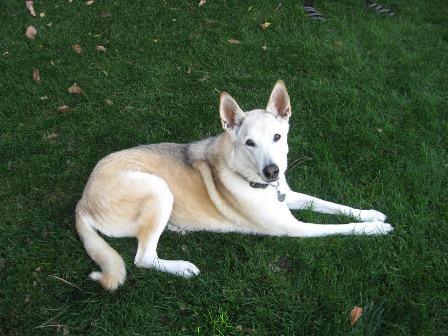 Thank you for stopping by this afternoon. As the weather continues to get better we know you have things to do besides hanging out on the computer. So we really appreciate you visiting with us for a while.
If you have photos, tips or news you can reach us at petmorons at gee mail dot com.

posted by Open Blogger at
02:34 PM
|
Access Comments