« Trump Aide Now Supposedly Fulfills Threat to "Spill the Beans" on Ted Cruz's Wife
|
Main
|
Obama: Little Difference Between Capitalism and Communism; Largely Just an "Intellectual Argument;" People Shouldn't Worry If Something "Fits Into Socialist Theory," Should Just Choose "What Works" »
March 25, 2016
Ted Cruz: National Enquirer "Smear" Just "Garbage" and "Lies" From "Trump's Henchmen"
Video of him addressing this in Oshkosh, Wi, and his FaceBook denial here.
Eh, I don't know if I believe him or not. I know it doesn't really matter to me. After all, as I've noted, it's not as if Donald Trump is a paragon of marital fidelity.
As a commenter joked in the below thread, Trump is rumored to use a just slightly smaller than large condom, so.
Oh, by the way: Why would Trump be so scared of Cruz at the moment?
Hard to guess, hard to guess.
Ted Cruz holds a modest lead over Donald Trump in Wisconsin two weeks before that state's winner-take-all Republican primary, according to a new Washington Free Beacon poll.

The Basswood Research survey of 500 likely Republican primary voters, conducted on March 19 and 20, shows the Texas senator leading Trump by 4.8 points, 36.2 to 31.4. Ohio Gov. John Kasich trails with 20.8.

Cruz's lead expands dramatically in a head-to-head contest with Trump. If Kasich were to drop out before the primary, 47.8 percent of respondents say they would back Cruz, compared to just 36.2 percent for Trump.
Why isn't Trump gaining in support, like a typical front-runner would be expected to do at this point?
Well, one factor may be moral objections: It's hard to support a guy you're physically repulsed by.
Another one might be people waking up to the hiding-in-plain-sight fact that Donald Trump would get destroyed in a contest with Hillary Clinton.
When you concede all young voters, 80% of all minority voters, 60% of independent voters, 70% of women, 50% of Republicans... well, your potential to "expand the map" gets a bit precarious.
Who Is Marla Maples? Marla Maples was a minor actress Donald Trump had an affair with when he was married to his first wife, Ivanna Trump. Corrected: I confused "Ivanna" with "Ivanka."
Her claim to fame was having four or five lines in Executive Decision, playing, basically, an extra who got a couple of lines because of her scandal pull.
Some are claiming she was "smoking hot."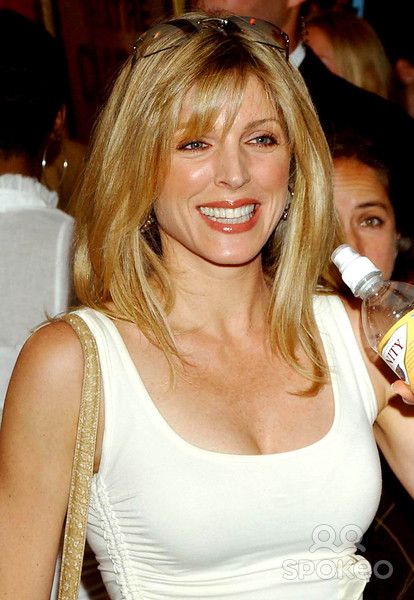 Smoking hot? Well sure, I guess -- if you like the "Natural Look," I suppose.

posted by Ace at
01:32 PM
|
Access Comments