« Does Mass Transit Actually Save Energy? Maybe Not! [CBD]
|
Main
|
In Case You Thought It Could Get No Worse »
February 27, 2016
Saturday Gardening Thread: Absinthe Makes the Heart Grow Fonder [Y-not and KT]
Y-not:
Good afternoon, gardeners! Last weekend in February. Spring is coming -- hooray!
Here's some information about Carolina Jessamine courtesy of the Lady Bird Johnson Wildflower Center:

Native from Virginia and Florida west to Arkansas and east Texas and south to Guatemala, Carolina Jessamine is a twining, evergreen vine, 10-20 ft. long, that will climb trees, scramble over fences and structures, or develop a mound of tangled stems if left to its own devices. Lustrous, dark-green foliage develops a slight yellow or purple cast in winter. Axillary clusters of very fragrant, yellow, trumpet-shaped flowers. The fruit is a 1 1/2 in. long capsule.
I'm happy I saw this tweet because I'm currently looking for ideas for a vine to train over the arbor we're having installed. According to the range, this vine grows in Tennessee. Kentucky is not listed in its range, but perhaps we're close enough to the Tennessee border to be part of its range.
Here are some other suggestions from the Lexington Herald Leader. Of the ones mentioned here, Anemone Clematis intrigues me the most. I've had success with clematis in the past and this one is apparently fragrant as well.
The arbor will be at the back of our property over a gate that leads to the area we're planning to use for bocce. I've also toyed with trying to grow grape vines, going with an Italian theme, but it might be a lot of work:
Do any of you have experience growing grapes?
How about suggestions for vines that you like to grow on an arbor?

Now, here's KT:
Hello, Horde. The weather this week here in the San Joaquin Valley may have been the best weather we will get all year. I know that this is not true in many other parts of the country. Has your weather been gardener-friendly?
Some of the almond groves are in the tail-end of their bloom, but others are just coming into bloom. They are lovely. Beehives are prominent as you drive by. The second, showier round of ornamental pears in town are blooming. Guess I should find out which cultivar is which. The earliest stone fruits are also blooming, so there is some pink along with the white.
A flock of cranes has been walking around in an alfalfa field up the road during irrigation, looking for rodents. They are beautiful, and they eat gophers!
Trees with wind-borne pollen are sending forth pollen, along with grasses. I see a lot of sniffling going on around town. There is also some sniffling and congestion at our house. I wonder if Insty is right about quercetin?
The big garden challenge for us right now is weed abatement. Those fox tails and goose foot nettles are not going to remove themselves.
WORMWOOD
I have been waiting for an appropriate time for us to discuss Grand Wormwood, or Artemesia absinthium. I think this plant provides a very clear example of the power of popular imagination. I have seen some other examples of the power of popular imagination recently.
There are a couple of striking silvery-leaved garden cultivars of Grand Wormwood. There are also many other garden-worthy species of Artemisia and a few inter-species hybrids. Some of them are also known as wormwood. More on these below.
But Grand Wormwood is most famous as the distinctive flavoring agent in absinthe. This has led to intense interest in its properties, both real and imagined.
The Day of Absinthe in France
Grand Wormwood is strong stuff. It is intensely bitter, but has been used medicinally for centuries, particularly as a vermifuge. It repels fleas and moths and the smell can give some people headaches.
In France, Artemisia absinthium is also known as Absinthe Officinale, a designation recognizing its acceptance for medicinal use. In the calendar of the French Republic, the ninth day of the tenth month is named for this plant.
WHAT? The French Republic produced its own calendar? Mais oui! There was a revolution! It changed everything. The calendar was part of an attempt to create a metric time and date system. Among other things. Since this was France, the calendar also focused attention on food production.
Oops. Different French Calendar.
Each month in the French Republican Calendar was 30 days long and contained three 10-day weeks, or decades. "Every day had the name of an agricultural plant, except the 5th (Quintidi) and 10th day (Decadi) of every decade, which had the name of a domestic animal (Quintidi) or an agricultural tool (Decadi)."
The day preceding the one dedicated to Absinthe Officinale is dedicated to the shallot and the day after is dedicated to the sickle. The featured domestic animal in the month of Messidor is the mule.
The page on The Day of Absinthe from News Jardin TV is interesting for the photos even if you do not read French. It includes a surprising amount of information on the history, uses, cultural associations and garden culture of this plant.
Note that the plant can be insecticidal, but that it can also inhibit growth of some nearby plants. Below is one of the garden-related photos from this page, featuring Artemisia absinthium 'Lambrook Mist' with Verbascum phoeniceum 'Violetta'.
Absinthe, Van Gogh and Chemistry
I am not a drinker. But if I were, I might be stocking up this week. Still, I do not think that absinthe would be my drink of choice. Thinking about drinking something containing wormwood reminds me of the liniment Absorbine Jr., which contains both wormwood oil and wormwood herb.
But absinthe is definitely glamorous. There is a long-running show in Vegas called
Absinthe. How did Absinthe become associated in peoples' minds with the daring and exotic?
According to legend(s), Absinthe containing Grand Wormwood, Green Anise and Fennel was first produced in Switzerland as a patent medicine or elixir in the late 1700s. It grew in popularity through the 1840s, when it was given to French troops as a malaria preventative. They carried their taste for the drink back home when returning from more tropical climes.
Meanwhile, The Great French Wine Blight increased the price of wine relative to absinthe. The consumption of absinthe became associated with a bohemian lifestyle, and several very famous people in the art and literary world drank it regularly. Bars developed rituals around serving the drink. It was no longer a stodgy patent medicine.
Prohibitionists and winemakers started agitating for a ban on absinthe. After a Swiss farmer who was very, very drunk murdered his family, prohibition of absinthe was written into the Swiss constitution. Other countries also banned it. The ban stuck after the end of general prohibition in the USA.
In the 1970s, someone published a paper comparing the chemistry of thujone, a toxic compound in wormwood, to THC, suggesting that thujone was hallucinogenic. No wonder Oscar Wilde saw tulips on his legs after a night of drinking absinthe back in the day.
The quest to get high on thujone without getting too sick was a thing for a while. When absinthe became legal again, the rumors of its effects (beyond those of its alcohol content) persisted.
In Wayne's Word (from Palomar College), there is a summary on possible botanical influences on the health of Vincent Van Gogh. Interesting reading. Have you ever wondered why Van Gogh's stars were yellow?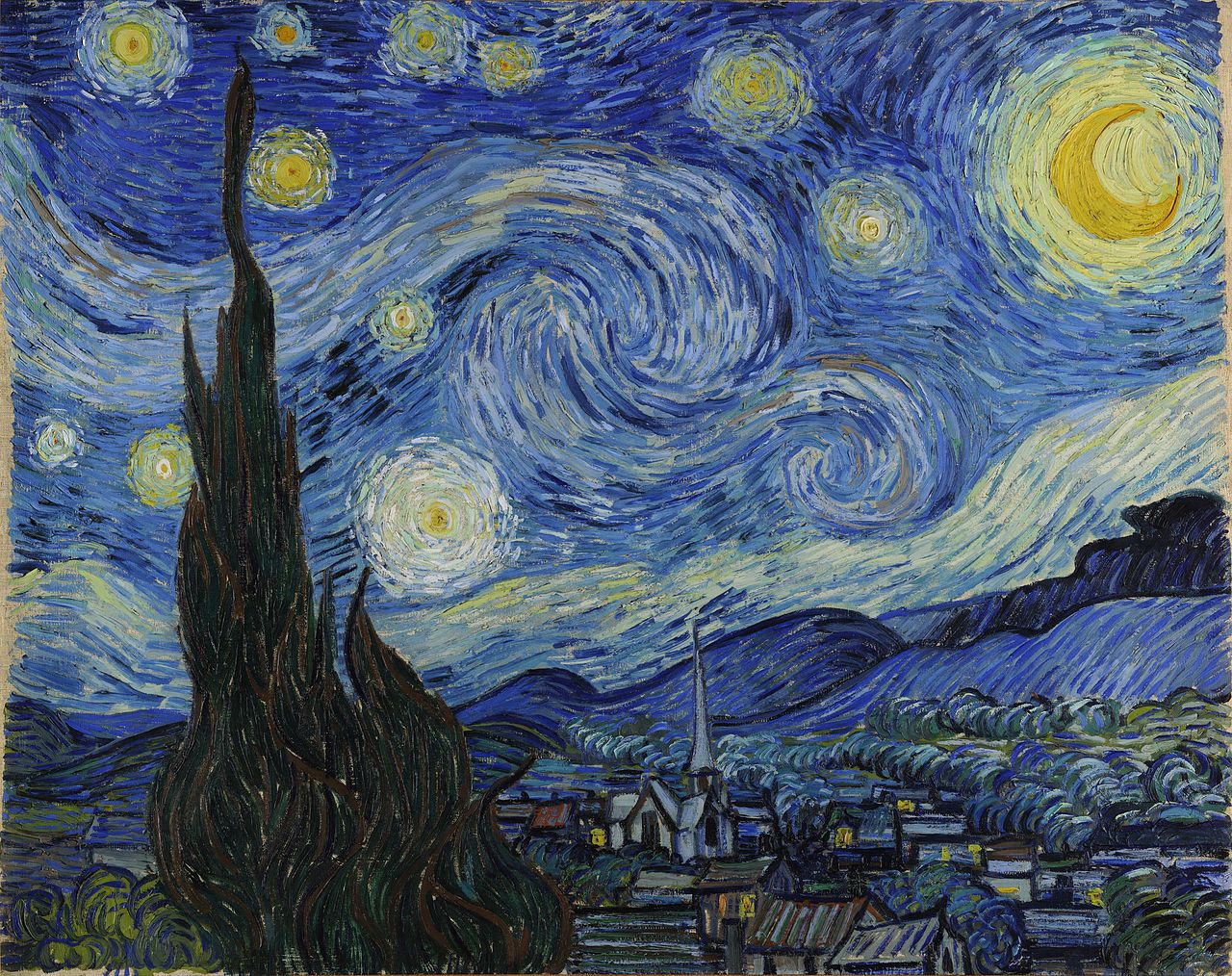 Wormwood in the UK
The British seem to be rather taken by wormwood. They use it a lot in gardens as a companion to other plants. Interestingly, absinthe, the liquor, did not catch on in the UK like it did in France and other European countries, and it was not subjected to the same pressures for prohibition.
There are biblical references to wormwood in connection with bitterness. "Biblical Plants" have had some appeal in the UK over the years. Some members of The Horde may remember Wormwood as the Junior Tempter in The Screwtape Letters by C.S. Lewis. There is now an audio drama based on the book, featuring Andy Serkis, who portrayed Gollum in The Lord of the Rings film trilogy. "In his enduringly popular masterpiece, C.S. Lewis reimagines Hell as a gruesome bureaucracy".
The clips sound good. You can also listen to the beginning of the book right now, from an old recording by John Cleese.
There is also a famous section of Greater London named after wormwood. It seems obvious to me that Wormwood Scrubs was not named by a real estate developer. There is a lot of history packed into "The Scrubs".
In 1879, Parliament passed The Wormwood Scrubs Act, which aimed to create a "metropolitan exercising ground" for the military and to provide the Scrubs for "the perpetual use by the inhabitants of the metropolis for exercise and recreation". . . .

The Scrubs became recognized as the dueling ground of London, with several duels having been fought there. . .
Wormwood Scrubs is now home to a variety of sports and recreation facilities. There are a few semi-wild areas as well. Keith Richards was once an inmate in the prison at the edge of Wormwood Scrubs. Last November, an inmate at the Wormwood Scrubs Prison used fishing line to hoist a McDonalds McMuffin into the prison, along with a knife, electronic items and drugs. His accomplices were put in prison, too. Expensive McMuffin Maybe they should have tried gardening as a hobby instead.
Wormwood in American Gardens
Several Artemisia species and cultivars are recommended for the garden because their silver or grey foliage sets off the colors of other plants. A. absinthium is recommended by Sunset as especially striking with delphiniums. I think it would be particularly fine with the "Belladonna" group of branching delphiniums.
The cultivar "Lambrook Mist" (shown above) is deciduous while "Lambrook Silver" is semi-evergreen when grown in the UK. I am not sure about other differences between these cultivars, but they have both won RHS Awards of Merit.
A. absinthium is tough enough to be considered a noxious weed in many parts of the USA and Canada, particularly on rangelands. But if you live where winters are cold, as near the Chicago Botanic Garden (USDA Hardiness Zone 5b, AHS Plant Heat-Zone 5), Artemisia absinthium "Lambrook Silver" is recommended as a replacement for the more famous, more tender Artemisia "Powis Castle". The latter is thought to be a hybrid between A. absinthium and A. arborescens.
As noted in the evaluation linked above, wet soil may limit the health of the plants more than winter cold. Several cultivars which performed poorly in Chicago may perform better in arid Western climates with similar winter low temperatures. It is a good choice for xeric gardens.
Sunset recommends dividing woody perennial types of Artemisia every three years in spring or fall, cutting the plants back (even into old wood) before the first flush of growth in spring and trimming only to shape during summer. Flowers should be removed from most ornamental Artemisia cultivars in order to keep the plants looking healthy for the rest of the season. Artemisia flowers are generally not showy, except in one group of green-leaved cultivars from Asia.

I am not ready to go to Asia to see the native Artemisia species there. But I could stand a trip to Hawaii to see the two native Artemesia species there, Maui Wormwood and Oahu Wormwood. These plants also have native names. They are planted in gardens in Hawaii and sometimes on the Mainland. In their native ranges they are sometimes found growing on cliffs. Anybody wanna go for a hike?

Y-not: Thanks, KT!
For those of you who've asked about ways to make your yard and garden bird-friendly, here's a nice link from the Audubon Society:
Finally, to wrap things up, here's an appropriate song for the Saturday Gardening Thread "duet": "The Flower Duet" (aka "Lakme" by Leo Delibes):
Pretty song. It's a shame it's been over-played in commercials.

What's happening in YOUR gardens this week?

posted by Open Blogger at
12:30 PM
|
Access Comments