« TV Thread: Cruz, Rubio on CNN Townhall; Trump Gets Stroked by Joe Scarborough for an Hour on MSNBC; Survivor Debut
|
Main
|
Morning Thread (2-18-2016) »
February 17, 2016
Overnight Open Thread (2-17-2016)
Why Twitter Sucks: Shadowbanning and Censored Timelines
Rumours that Twitter has begun 'shadowbanning' politically inconvenient users have been confirmed by a source inside the company, who spoke exclusively to Breitbart Tech. His claim was corroborated by a senior editor at a major publisher.

According to the source, Twitter maintains a 'whitelist' of favoured Twitter accounts and a 'blacklist' of unfavoured accounts. Accounts on the whitelist are prioritised in search results, even if they're not the most popular among users. Meanwhile, accounts on the blacklist have their posts hidden from both search results and other users' timelines.

Our source was backed up by a senior editor at a major digital publisher, who told Breitbart that Twitter told him it deliberately whitelists and blacklists users. He added that he was afraid of the site's power, noting that his tweets could disappear from users' timelines if he got on the wrong side of the company.

Shadowbanning, sometimes known as "Stealth Banning" or "Hell Banning," is commonly used by online community managers to block content posted by spammers. Instead of banning a user directly (which would alert the spammer to their status, prompting them to create a new account), their content is merely hidden from public view.

For site owners, the ideal shadowban is when a user never realizes he's been shadowbanned.

However, Twitter isn't merely targeting spammers. For weeks, users have been reporting that tweets from populist conservatives, members of the alternative right, cultural libertarians, and other anti-PC dissidents have disappeared from their timelines.
And investors seem to have soured on Twitter as well.

Why So Many Millennials Are Socialists
Or at least favorably inclined towards socialism. At lot of it is that they're not familiar with the conditions of truly socialist countries like the old USSR and East Bloc countries - instead they imagine socialism to be something like how the Scandinavian countries are (note that the Scandinavian countries today are far less socialist now than they ever were - and they weren't that socialist - which is the main reason they're doing well economically).

And then you have the fact that the Everyone Gets a Trophy mindset is really only a hop, skip, and jump from the classic Marxist idea of "From each according to his ability, to each according to his needs". And because wanting something is pretty much the same thing as needing it these days. Come on bro - share the wealth.
Shorter Washington Post: OMG Jeb Bush Is Involved With Nazis!!!!!!
So, so much stupid. Here's the starting point: Jeb Bush received a custom FNX-45 handgun while campaigning at the FN factory in SC yesterday. See if you have trace out the convoluted WaPo logic from this single fact.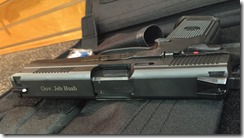 Soon You'll Be Able to Fly Direct From the US to Cuba
Effect on hijacking destinations: unclear.
CDR Salamander on the Flower Corvette Class and 'The Cruel Sea'
In 1939 with war imminent the Royal Navy was desperate to get more ships and came up with the cheap and ugly but effective Flower Corvette class of ships which ultimately helped win the Battle of the Atlantic:
They were a stop-gap measure to take the strain of convoy protection until large numbers of larger vessels - destroyers and frigates - could be produced. Their simple design using parts common to merchant shipping meant they could be constructed in small commercial shipyards all over the United Kingdom and eastern Canada where larger ships like destroyers could not be built. Additionally, the use of commercial machinery meant that the largely reserve and volunteer crews that manned them were familiar with their operation.

...Service on corvettes was cold, wet, monotonous and uncomfortable. The ships were nicknamed "the pekingese of the ocean". They had a reputation of being very bad at rolling in heavy seas, with 80-degree rolls (that is, 40 degrees each side of the normal upright position) (check out the pics here) being fairly common - according to Nicholas Monsarrat they "would roll on wet grass" - however, they were very seaworthy ships, and no seaman was ever lost overboard from a Flower during WW2.

Flower corvettes provided the main escort duties during the critical Battle of the Atlantic, and so were in the thick of the fight. Their primary aim was to ensure that merchantmen survived the crossing rather than sink U-boats, and so if a convoy encountered a U-boat a typical action would involve the corvette forcing the submarine to dive (thus limiting its speed and manoeverability) and keeping it underwater (and pre-occupied with avoiding depth charge attack) long enough for the convey to pass unmolested. This tactic was stretched to the limits when the U-boats made a 'wolf-pack' attack, intended to swamp the convoy's defences, and the Flower's low top speed made effective pursuit of a surfaced U-boat impossible.
For a semi-fictional account of what it was like serving on a flower corvette during WWII I highly recommend 'The Cruel Sea' by Nicholas Monsarrat, possibly one of the best books on WWII naval warfare ever written. It's been about 15 years since I last read it but I still vividly remember some of the scenes and characters including a sub-plot that ends up being a gut-punch to the reader.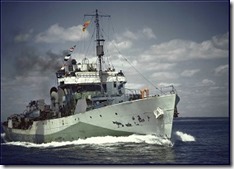 After Cutbacks Norwegian Military Close to Bankruptcy, Orders Personnel to Turn In Pistols To Save Money
The Norwegian military has experienced a significant budget drawdown in 2016. According to the article, several sections of the Norwegian armed forces are understaffed or not staffed at all. Given Norway's close proximity to Russia, one can only speculate how the Norwegian government believes it can secure the defense of the country against growing tensions in the East.

The Norwegian military uses the P80, their variant of the Glock 17. It was adopted in 1982.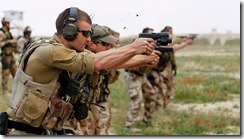 Why The SAT Will Always Be 'Unfair'
The push to change the SAT because of fairness concerns struck us as silly, and these new complaints strike us as silly as well. Of course the SAT favors, and has always favored, wealthy who went to good schools, and of course it penalizes students who went to bad schools, or whose parents are undereducated, or who don't speak English well. We have the terms "privileged" and "disadvantaged" for a reason: Some people are born into more fortunate circumstances than others. Tinkering with the SAT won't change this fundamental fact of life.
Remember that the SAT was invented in part to give students from unfamiliar-to-the-admissions-staff high schools equal footing with those from well known prep schools.
An OSINT Analysis of the Militia Communications, Equipment and Frequencies Used During the Oregon Standoff
An interesting read in spite of the occasional snarky tone. One point the author misses in his focus on encryption is that often the ability to communicate with others quickly and easily over short distances is so useful that it swamps any disadvantage from opponents being able to listen in. And the sub-$30 Baofeng radios are nearly ideal for this application. I've got a couple UV-5Rs and they're amazingly robust and functional (the stock antennas are shit though) and cheap enough to keep one and a spare in every car.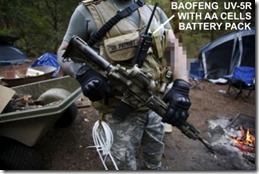 PETA Cancels 'Greased Pig on Ice' Protest After Learning No Pigs Involved
9 Vicious Killers And The Women Who Love Them
Well unavailable bad-boys are totally dreamy. This is known.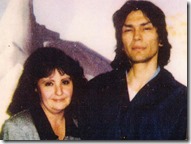 And some of the more edumacated schmarty-pants morons.

The Group knows your sins but doesn't care.
Tonight's post brought to you by a life of mediocre professional bowling: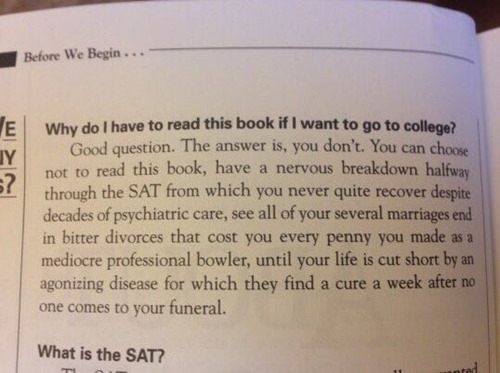 Notice: Posted by implicit permission of AceCorp LLC. Stall #3 was not cleaned properly last night. There will be consequences. Happy fun consequences.

posted by Maetenloch at
11:10 PM
|
Access Comments