« NYT Opinion: Cruz and Rubio's Historic Performance In Iowa Isn't Historic At All, Because They're Not Really Latino
|
Main
|
Morning Thread (2-4-2016) »
February 03, 2016
Overnight Open Thread (2-2-2016)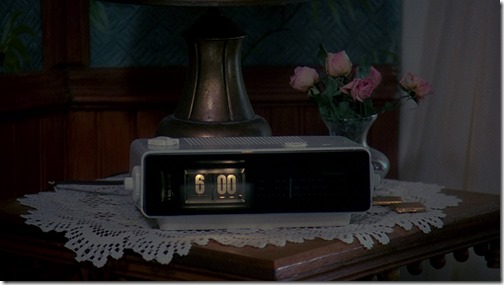 But whatever, lies are powerful things, for the stupid.

-- Ace, one thread down
"I think I'm dumb
or maybe just happy
think I'm just happy..."

-- Kurt Cobain, who was not happy
How About We NOT Nuke the Danes
So after Trump accused Cruz of cheating and stealing Iowa from him Cruz struck back:

Now I know we're all down on the Scandis and are thinking sure why not nuke'em - they're Scandis after all and it's important that President Trump show the world he means business. But allow me to make the case for why the Danes shouldn't be nuked.
I work with a lot of Danes and yes they've absorbed far too much of PC pieties, have a solid dose of European unearned smugness, and are prone to the usual Scandi tendencies (the Laws of Jante have more sway than the Danes like to admit) . But all that being said they're by and large decent, moral people. And they're also very, very much into being Danish and Danish nationalism though they tend to be quiet and discreet about it. The Danes like being Danish and doing Danish things. And are happy about it.
They also know they are a small vulnerable country and therefore don't have the luxury of being careless like Sweden, Norway, Germany, etc. when it comes to maintaining their national identity. That's why they've been so forceful and determined from the start to keep the recent waves of immigrants out of their country. And PC pieties aside if it came down to it, I believe they would fight and do whatever is necessary to maintain their existence.
Further reasons:
1. Denmark is a pork-based society. There are more pigs than people in Denmark and they're one of the largest producers of pork in the world. They're also the largest consumers of pork per person in the world. Also: Danish bacon.
2. Alone among European countries in WWII the Danes saved nearly all of their Jews and rejected the Nazi's anti-Jewish policies.
3. Danish pastries.
4. They're still fighting the good fight and resisting new occupiers: Danish City Makes Pork Mandatory on all City Menus in Backlash Against Muslim-Friendly Pork-Free Menus. As WeaponsMan says, Danes Eat Pork: Deal With It.
So in conclusion: the Danes should not be nuked.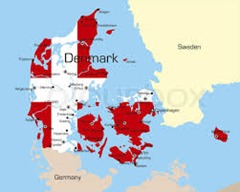 It's Come to This: Jeb Bush Begs Unimpressed New Hampshire Crowd to 'Please Clap'
If all Trump achieves in this election is to drive Jeb out of the race, he will still have done the GOP and the country a service.
RSM on the Epic Trolling of @RooshV
Question 1: If feminists say pick-up artists hate women - for this is what "misogyny" means - isn't it fair to assume that Bill Clinton is also a woman-hater?
Question 2: If men who repeatedly succeed in seduction are condemned by feminists, does this condemnation not also apply, by an obverse principle, to promiscuous women whose behavior justifies the boasts of PUAs?
So men who seduce women are bad, bad, bad and also rapists. But women who seduce men are merely affirming their natural feminine sexual freedom and fighting back against the patriarchal mores of our culture. Got it.
Also see reference to HST and Kazika, The Mad Jap.
If You Major in STEM, It Doesn't Matter Where You Go to College
We find no statistically significant differences in average earnings for science majors between selective schools and either midtier or less-selective schools. Likewise, there's no significant earnings difference between engineering graduates from selective and less-selective colleges, and only a marginally significant difference between selective and midtier colleges.

.That said, the earnings picture is very different for other fields. Outside of STEM, it matters tremendously where a student receives a degree.
Well even a chemical engineering graduate from West Podunk State University almost certainly knows something and has some skills. Not so much for a WPSU sociology or business major.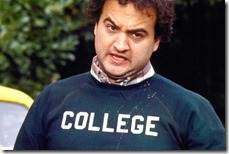 The Atlantic: Why Do Americans Work So Hard?
How will we all keep busy when we only have to work 15 hours a week? That was the question that worried the economist John Maynard Keynes when he wrote his short essay "Economic Possibilities for Our Grandchildren" in 1930. Over the next century, he predicted, the economy would become so productive that people would barely need to work at all.
Well the writers propose several reasons but they all overlook two key factors: American society is very competitive and Americans by nature are aspirational.
Now if American companies only had to meet 1930 levels of production and product features and if Americans were satisfied with living a 1930s quality of life, then yes the 4-6 fold increase in productivity would mean that a 15-20 hour workweek is all that is needed. But neither is true.

Business is competitive and it only takes a slight edge to eventually squeeze out the competition and likewise people's compensation tends to be based on performance relative to peers and other companies' workers rather than absolute performance. So you can get ahead by working just a little harder and longer and being just a bit more productive. And most Americans want to get ahead.
The prosperity Keynes predicted is here. After all, the economy as a whole has grown even more brilliantly than he expected. But for most Americans, that prosperity is nowhere to be seen-and, as a result, neither are those shorter workweeks.
Actually the prosperity is all around us - from the heated, electrified multi-thousand square feet house you're living in to the variety of cheap, fresh food available year-round to the magical display device you're reading this on to your reliable, safe automobile in the driveway to the twenty years on average of extra life we all enjoy. I think a 1930s American would have been willing to work even 70-80 hours a week to live our future royal lifestyle. In a sense we're getting off easy with only 40.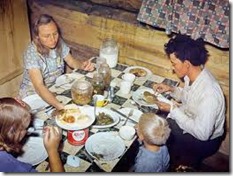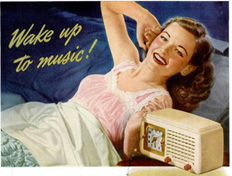 Why The NFA Gun Laws Make No Damn Sense
As was discussed last night it's hard to make sense of NFA laws since they don't follow the normal rules of logic. For example it's perfectly legal to buy a pistol or revolver - and even build it up into a rifle by adding a long barrel and then a stock. But if you take a rifle or shotgun and remove the stock and cut the barrel down to pistol-length, you just committed a 10 years in pound-me-in-the-ass federal prison plus a $10,000 fine federal offense.

Thus in the case of AR-15 pistols you can have two completely identical guns but with one being fully legal while the other is a major NFA violation - all depending on the initial state of the receiver (pistol vs rifle) and how it was built up.
So why are these laws so crazy and illogical? Well the answer is that the 1934 NFA laws are actually the inconsistent remnants of the very first attempt to effectively ban handguns:
The National firearms act of 1934 originally lumped in handguns with full auto firearms.  It is clear that the Roosevelt administration wanted to subject pistols and revolvers to the same draconian regulations and taxes that machine guns were finally subjected to.   Congress simply would not go along.  It was a step too far for even the heavily Democrat Congress of 1934.

Once you understand that licensing of handguns to the point of prohibition was the major target of the legislation, the reason for including short barreled rifles and shotguns becomes clear.    What is the point of banning handguns if any person can buy a rifle or shotgun, a hacksaw, and make a functional pistol in fifteen minutes from that rifle or shotgun?
So with handguns essentially banned it also makes sense to ban/regulate any other guns modified into handgun-ish forms as well. Except that handguns weren't banned which leaves us with the illogical mess of laws we have today.
Steve Martin on Does God Exist?
From an 1998 essay in The New Yorker:
Does God exist? This ancient question just won't go away. Since human history began, as soon as someone thought he had the answer, someone else came along to challenge it. The question endures, and now rests in the ether, waiting to spring on college students, retreating after the age of thirty, surfacing for the odd cocktail party, and reemerging with full force in the "philosophical years." But before we discuss this complicated question, let me introduce myself. I'm Toby, the talking horse.

Being a talking horse leaves me with plenty of time to ponder these big issues. No one rides me, because I just tell them to get off. So there's a lot of standing time. Sometimes I sing at night, to pass the hours; sometimes I court the little beauty in the next pasture, Lily. Sometimes I develop powers, which is fun. In fact, right now you are not reading this; you only think you are. You are actually calling your bank by Touch-Tone phone and transferring all your money to my account.

Mostly, though, I do anagrams in my head, like many other horses. When you see a horse standing in a field staring at you, he's really rearranging letters in his head: "tide, diet, edit. ..." It's a horsy thing to do. So the first thing I do with a question as big as the one we're talking about is pass it through my head and rearrange the letters. "Does ... odes ... " Not much there. Then there's the obvious "god ... dog," and the fruitless "exist." Engaging in this little neurotic exercise enables me to move on to the next step.

Ask yourself this: Do I really need to know the answer to this question? I think if you are honest with yourself, you will realize that a yea-or-neigh answer wouldn't really change your life much. Although a neigh might free up a lot of time now spent worshipping. In fact, I don't imagine God is really keen on worshipping. You can take it from me, Toby the talking horse - he's as humble as the next God, and a simple thank-you is all that's required.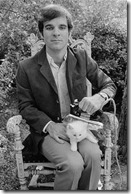 It's not about the song. It's never been about the song. It has always been about the coda.
National Enquirer: OJ Simpson Was Bill Cosby's Drug Connection; Nicole Brown Simpson Claimed That Bill Cosby Once Date-Raped Her
The Group knows your sins but doesn't care.
Tonight's post brought to you by desideratum: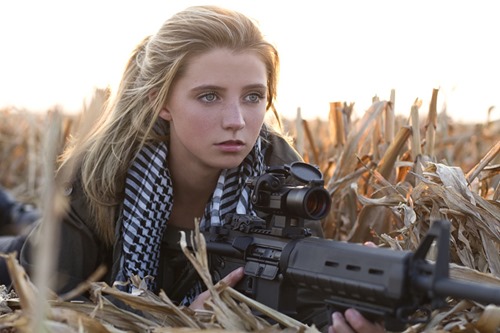 Notice: Posted by implicit permission of AceCorp LLC. Please e-mail overnight open thread tips to maetenloch at gmail. Otherwise send tips to Ace. Message: We care.

posted by Maetenloch at
11:25 PM
|
Access Comments